Are you getting bored of your workout routine?
Are you looking for something new that doesn't burn a hole in your wallet?
I've tried out a few online workout platforms so that you don't have to! But trust me, you'll want to try these ones out for yourself! 😉
Before you get started on these apps, I'll be providing the following info for you so you know what you're getting yourself into:
What is it?
What kind of workouts can I expect?
Who teaches the classes?
Cost & Accessibility
Why I loved it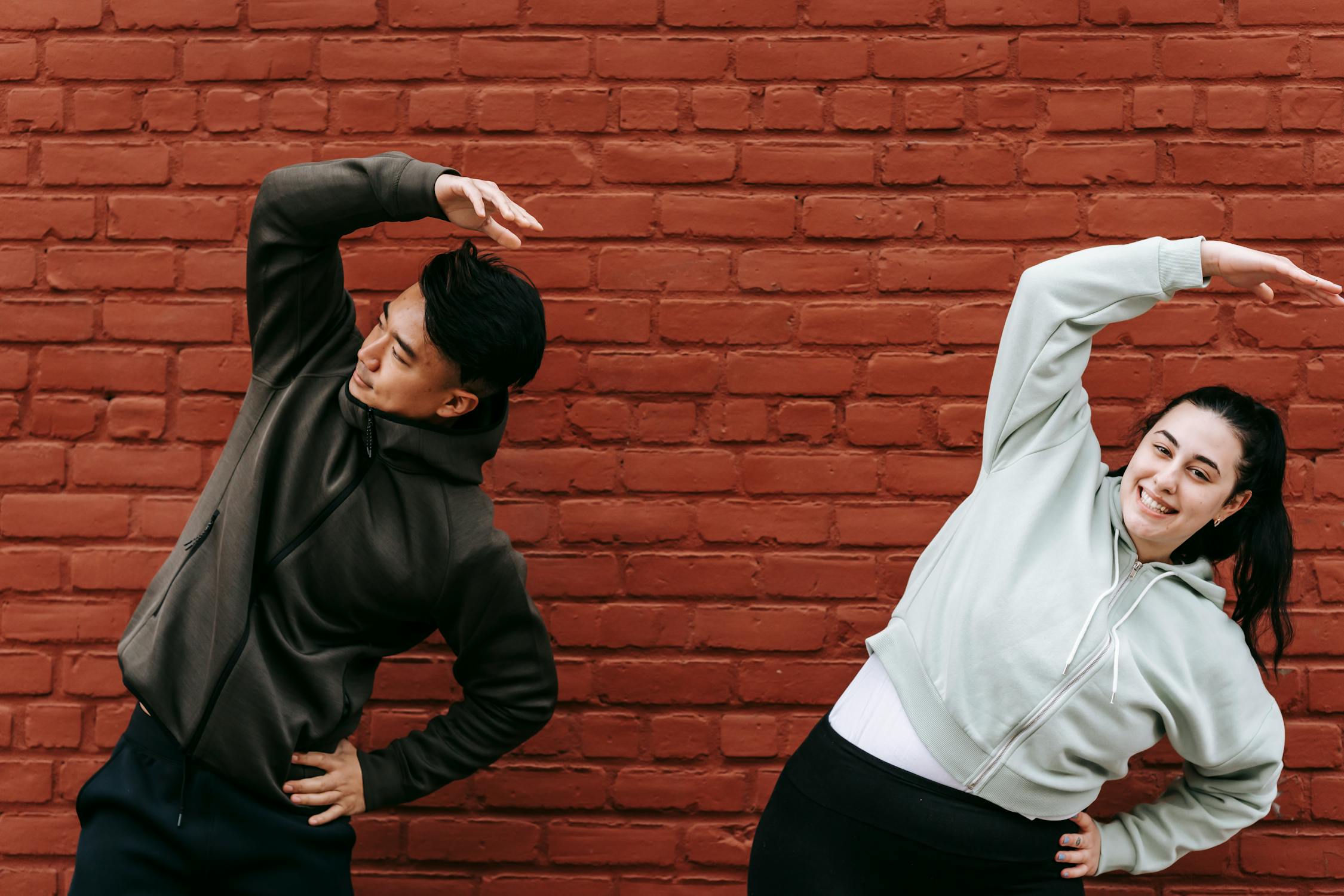 ---
Here are my favorite Workout Streaming Apps of 2021
What is it?
This is a free fitness app built with fitness junkies and beginners in mind. It's a very welcoming environment, and it seems like the instructors are genuinely having fun teaching.
What kind of workouts can I expect?
A great mix of everything!
Choose from Cardio, Strength, HIIT (High-Intensity Interval Training), Toning, Yoga, Stretching, Bodyweight workouts, Barre, Circuits, and Pilates.
The shortest workouts are about 5 minutes and the longer ones are over 30 minutes. You can also change the Intensity depending on your level or how you're feeling. You can go for Low, Medium, or High Intensity.
Who teaches the classes?
Mostly celebrities.
I was most excited to try Gabrielle Union's classes because I've always thought she was super fit! But I was more excited to try Cassey Ho's classes because I used to follow her and her videos religiously on YouTube in the early 2000s when a gym membership was out of my budget.
Cost & Accessibility
FitOn is marketed as Free, and for the most part, it is! Usually, this is a way to get people to join, and then when you join, you realize most of the videos are only available through a paid subscription. Not FitOn.
"Yes, [the app is] actually free, there is no catch. We are NOT selling your data or using it to target you with ads.
At FitOn, we are dedicated to building a next-generation health & fitness platform and we simply don't want any barriers holding people back from being able to leverage the product and all the workouts from our amazing trainers to improve their health & happiness."
The only reason I'd pay for a subscription (which is an option) is to download classes so that I can bring them with me outside. Otherwise, I have access to Wifi almost anywhere so it's not a necessity!
The app is accessible on most laptops, desktops, tablets, phones, and Apple TV. You can even cast it onto your TV!
Why I loved it
This reminds me of the Tone It Up Girls who created the Tone It Up: Workout & Fitness App, but FitOn is a free version! Both are great, but I prefer this one because I know I don't have to spend money to get a good workout in.
You get a good amount of variety in the classes, most of them requiring minimal to no equipment, but you also have access to blogs about fitness, nutrition, and wellness so you can learn on your own time.
What is it?
Obé stands for Our Body Electric, inspired by a Walt Whitman poem which explores the physicality of the human body, called "I Sing the Body Electric".
This online platform is visually appealing, with classes taking place in a neon pastel studio.
You are encouraged to participate in 5 classes a week (3 strength-based and 2 cardio-based workouts), where you're encouraged to just show up and do what you can!
This app was built for those who get bored easily, which makes it a great option for those who tend to quit their fitness routine early.
What kind of workouts can I expect?
The variety is great! If you've got a trampoline (even a mini one will do), they've got Bounce classes! Other classes include Sculpt, Dance HIIT, Pilates (my favorite), Barre, Strength, Yoga, Power, and more.
There are also programs available that last between 7 and 30 days so you have a bit more structure. There are also short videos that help you improve specific skills like running. Some of these include how to warm up for a run, how to foam roll, and Recovery Breathwork.
There are 22 live classes daily… Holy Moly! I was only able to catch a live class 2x while on this membership, but I felt like I was part of the community while working out alongside other fitness enthusiasts!
Expect to use more equipment as you get stronger, such as resistance loops, hand weights, ankle weights, and sliders, which are available in the Obé store, of course!
Who teaches the classes?
I didn't recognize any of the instructors and I think that's great. These are everyday fitness instructors that you could potentially see at your local gym, but they are available to all of us online.
They all bring a different energy to the table, and it was great to see with which instructors I would work best.
Cost & Accessibility
Obé is available in the US and Canada at a fairly decent price when compared to paying for a gym membership or a yoga studio. The variety makes it worth it!
They've got 3 different payment plans, which all offer different benefits, so one may be more worth it to you than another. I decided to try 2 months and get billed monthly for $27, which gave me access to the live classes every day, over 5,500 on-demand classes, and the training programs.
Another option is paying for a Quarterly membership, which means you're billed quarterly ($21.67/month), where you get special discounts and offers from brand partners, exclusive access t premium Level Up Club classes (the more popular workouts on the platform), and $10 to spend on the Obé shop.
The Annual membership saves you $125 per year ($16.58/month), and you are billed $199 annually. You'll get the same benefits of the Quarterly membership but with $20 to spend on the Obé shop.
As they say on their website: "You can obé your way, every day—on your big-screen TV, your laptop, even your phone. Any screen, anywhere!".
Why I loved it
Although the free trial is only 7 days, I was eager to give them my money and get access to these classes for at least a month or two. The price was worth it and I never got bored! I even tried classes I never thought I'd like and was convinced otherwise – Barre classes are now one of my favorites because they're similar to Pilates but with more dancing!
This is the kind of app I'd come back to in a few months to spice up my workout routine, although, at the moment, I'd like to focus on building strength, and that requires heavier weights and less cardio.
Remember to start up your app a little early if you are planning on joining a live class… these instructors start right on time, which I love! I forgot to mention, you can see other participants in the live workouts which I think is amazing. It may not be for everyone, but you can choose to keep your camera off.
I can also appreciate a visually appealing website, and they've definitely made the pastel colors work for them.
Check out their blog for stories on Lifestyle, Health, Style, and Member stories!
What is it?
A free fitness app by none other than Nike! If you want strength training, Cardio, or Meditation, they've got it!
They've got individual programs and multiweek training programs, which are my favorite. It's like having a trainer on your phone!
What kind of workouts can I expect?
Workouts are tailored to your current fitness level. You'll have to go through a questionnaire before you even get started so Nike knows what they're working with. You'll answer questions like how active you are, your height, your weight, and more.
With that information, they'll provide workouts tailored to you, general workouts for all, and a section where you can create your own workout plan or choose from pre-made sequences/plans.
I love that you can browse workouts by muscle groups, which is what we would normally do at the gym. One day could be legs, one day could be for upper body, or you could even specify you want to work on glutes or abs. Some of the best workout plans I've seen on the app are between 4 and 8 weeks long, which gives you a bit more structure if that's what you're looking for. I personally like that because it takes out the guesswork for me. I know tomorrow's workout is already planned, so I no longer need to plan it out the day of.
The plans are what make this app! You can keep track by the date which classes you've got coming up, which makes it nice and organized for the user. Take the guesswork out of your workouts and give it a try! I've been enjoying the Bodyweight Plan for 3 weeks and have 1 week left to go.
Who teaches the classes?
The most athletic people I've ever seen! And yet they still look like everyday people. Sure, they look super strong, but I feel like I strive to look like them and I feel confident that I can achieve that! I felt different with the athletes teaching classes for Alo Moves – they just intimidated me!
Cost & Accessibility
There's zero pressure to pay here – no upgrading to a paid or premium version needed.
The app is available on Apple and Android devices. The UX design is divine! It's so easy to navigate thanks to its clean layouts, helpful visual and oral cues, and a variety of different athletes/trainers.
This is another one of those community-based apps, where they even offer classes and organized activities in certain cities. Albeit, you need to have access to a pretty big city like New York or Toronto, but once the pandemic is over and things start to go back to normal, I think this will gain a lot of traction!
Why I loved it
I've always enjoyed the work that Nike does to run their Run clubs and in giving back to the community (Camp Ooch), so I wanted to try the Training App.
I was not disappointed. Although it is very basic, I'm used to this style of training, as my training style was fairly basic as well. As a trainer, basic gets you the results you're looking without having to use too much brainpower. By that I mean, you don't need fancy moves and you certainly don't need to change up your program every day to see results. I can tell this app was built by certified trainers who were looking to boost the user's performance and not just focused on aesthetics. For that, I applaud Nike!
Keeping it free was also a major win because I will continue to use this well into 2021 and likely 2022.
---
I did try other Workout Streaming Websites and apps, but unfortunately, they included other equipment that I wouldn't say are very cost-efficient, such as Kettlebells and Heart Rate Monitors, all of which I already had.
This was the list of my Top 3 FITNESS APPS. If you want to see the 3 YOGA APPS I tried and enjoyed, click here.
I tried to choose apps/websites that required minimal equipment and were cost-efficient month-to-month.
Have you tried any of these workout streaming websites or apps yet? Have you tried others that you felt were more interesting, fun, affordable? Please let me know in the comments below! I'd love to give it a try and I'm sure our readers would love to check them out too!
---
Chelsea Pineiro
Chelsea has been active most of her life, which led her to become a Personal Trainer and Yoga Instructor for the past 7 years. Health and Fitness are not solely dependent on movement, though, and with that understanding, she addresses her client's other needs, such as diet, mindfulness, and stress management.
When she is not training clients or teaching Yoga, she is finding new activities that keep her mind and body active, such as hiking, photography, listening to podcasts, or playing video games. She is constantly working toward finding natural solutions to live a balanced lifestyle, inclusive Yoga for all body types, and aiming to find mindfulness in everything she does.