A smoothie that tastes great and is good for you, too?!
Summer is finally here, and what better way to get your breakfast or snack in than with an easy-to-digest smoothie? This smoothie has enough energy and calories to replace your breakfast, lunch, or dinner. It is also great to have post-workout if you decide to add protein powder. This energizing smoothie is filled with superfoods, such as Maca, Cacao powder, and Hemp hearts to keep you fueled all day or all night.
---
The Health Benefits
Maca
Maca is both an adaptogen and a superfood. It's a root vegetable rich in protein, fiber, calcium, magnesium, and
amino acids such as glycine and arginine. As an adaptogen, Maca helps to regulate hormone production so that it is neither too high, nor too low. It enhances the function of the hypothalamus and pituitary gland, helping to restore balance to the adrenals. It has a nutty, butterscotch-like flavor that can easily be mixed into smoothies or baked goods for a potent energy boost! Other benefits of Maca include increasing libido for men and women and improving mood and menopause symptoms.
Cacao powder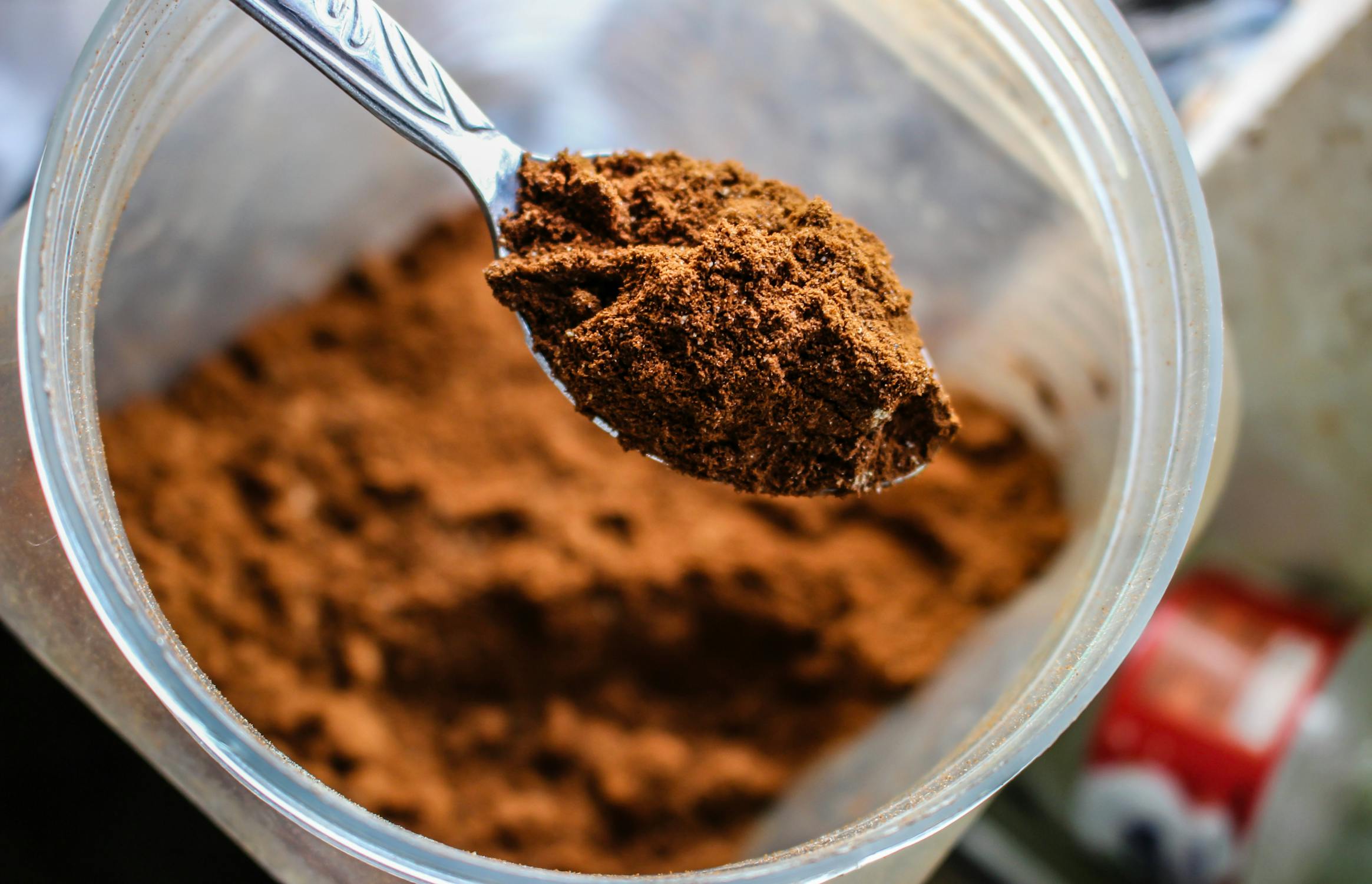 This is where the chocolate flavor for the smoothie comes from! Cacao is the raw, pure form of chocolate. Made from the fruit of the cacao tree, cacao is minimally processed. Cocoa is one of the most polyphenol-rich foods that is widely consumed in the world. It contains flavanols, a type of phytonutrient found only in plants. Consuming cocoa flavanols improves cardiovascular function and lessens the burden on the heart that comes with the aging and stiffening of arteries. Cacao flavanols can also lower blood pressure, improve blood flow to the brain and heart, prevent blood clots, and fight cell damage. Cocoa powder has a higher antioxidant activity than green tea, making this a pretty incredible superfood to add to your meals!
Hulled Hemp Hearts
Hemp hearts are a superfood, containing high amounts of protein, ranging from 19.5 to 26.9%, and low in carbs/starch, making it a perfect addition to many foods across most diets. They contain plenty of omega-3 fattyacids, which help to boost immunity, stabilize blood pressure, fight inflammation, and help your brain to function optimally. Hemp seeds contain antioxidants that protect against LDL oxidation, a major contributor to heart problems. The amino acids in hemp seeds help to repair and build muscle tissue for those looking to build muscle and maintain it! In this recipe, we use hulled hemp hearts, but keep in mind, you can absolutely replace that with the whole hemp seed. The main difference? Hemp seeds contain a form of insoluble fibre we do not get much of in our diets, so this can be beneficial for those looking to flush toxins from their intestinal tract. Hulled Hemp Hearts have the fibre removed, and are much softer, and to some, more palatable than the former. We'll leave it up to you!
---
Ingredients
1 cup milk of choice (nut milk, cow's milk, coconut milk)

1/4 cup canned coconut milk (optional)

2 tablespoons ground hulled hemp hearts

2 tablespoons raw cacao powder

1 tablespoon ground NutraChamps Maca Powder

3/4 teaspoon ground cinnamon (Ceylon)

1 ripe banana (frozen)

1 scoop protein powder (optional)
---
Instructions
Add all ingredients into a blender and blend until smooth and creamy. Garnish as desired.
Recipe Notes
If you want an extra boost of protein, you can add a scoop of protein powder, but keep in mind, this will change the consistency of your smoothie. Other great additions are chia seeds, flax seeds, MCT oil or powder, and Collagen. You can also replace the coconut milk with a nut butter to keep the thickness, but add a different flavor profile to the smoothie. The calorie-count and nutrition facts will change depending on which ingredients you use in your smoothie and what you top it with.