May is Mental Health Awareness Month!
Do you want to win some free products?
Read on to learn how you can win this Stress and Anxiety Bundle!
↓↓↓↓↓↓↓↓↓↓↓
↑↑↑↑↑↑↑↑↑↑↑
Our Stress & Anxiety Bundle contains a well-balanced soothing selection of our top stress and anxiety-relieving products that will have you feeling restored and like yourself again. Enjoy a peaceful state of mind, feeling calm, balanced, positive, alert and ready for whatever you have in store.
---
There's quite literally a day for everything on our calendar, whether it be a celebration, a mourning, or a simple awareness so that we take time to think about the good, the bad, and bringing about positive change.
Just take a look at your calendar and you'll see what I mean. Although May is known for Holidays like May the 4th and Cinco de Mayo, it's also known as Mental Health Awareness Month. Here in Canada, Mental Health Week is May 3-9th according to the Canadian Mental Health Association (#GetReal). The UK will celebrate their Mental Health Awareness week the week after ours.
According to the World Health Organization (WHO), "Mental health includes our emotional, psychological, and social well-being. It affects how we think, feel, and act. It also helps determine how we handle stress, relate to others, and make healthy choices."1 Mental health is important at every stage of life, from childhood and adolescence through adulthood.
I wasn't going to bring up this topic but realized I'd be doing a disservice to myself and others who have made the effort to put their mental health at the foreground of their lifestyle. I don't want to come off as sappy or give you the impression that everyone needs to drop everything they're doing to look inward. But I'd like to shed some light on Mental Health and #breakthestigma. We're allowed to talk about it without shame!
Checking in on your mental health does not require a breaking point.
By this, I mean that you do not have to wait until you've hit rock bottom to consider your health (mental or physical). Some examples of this are as follows: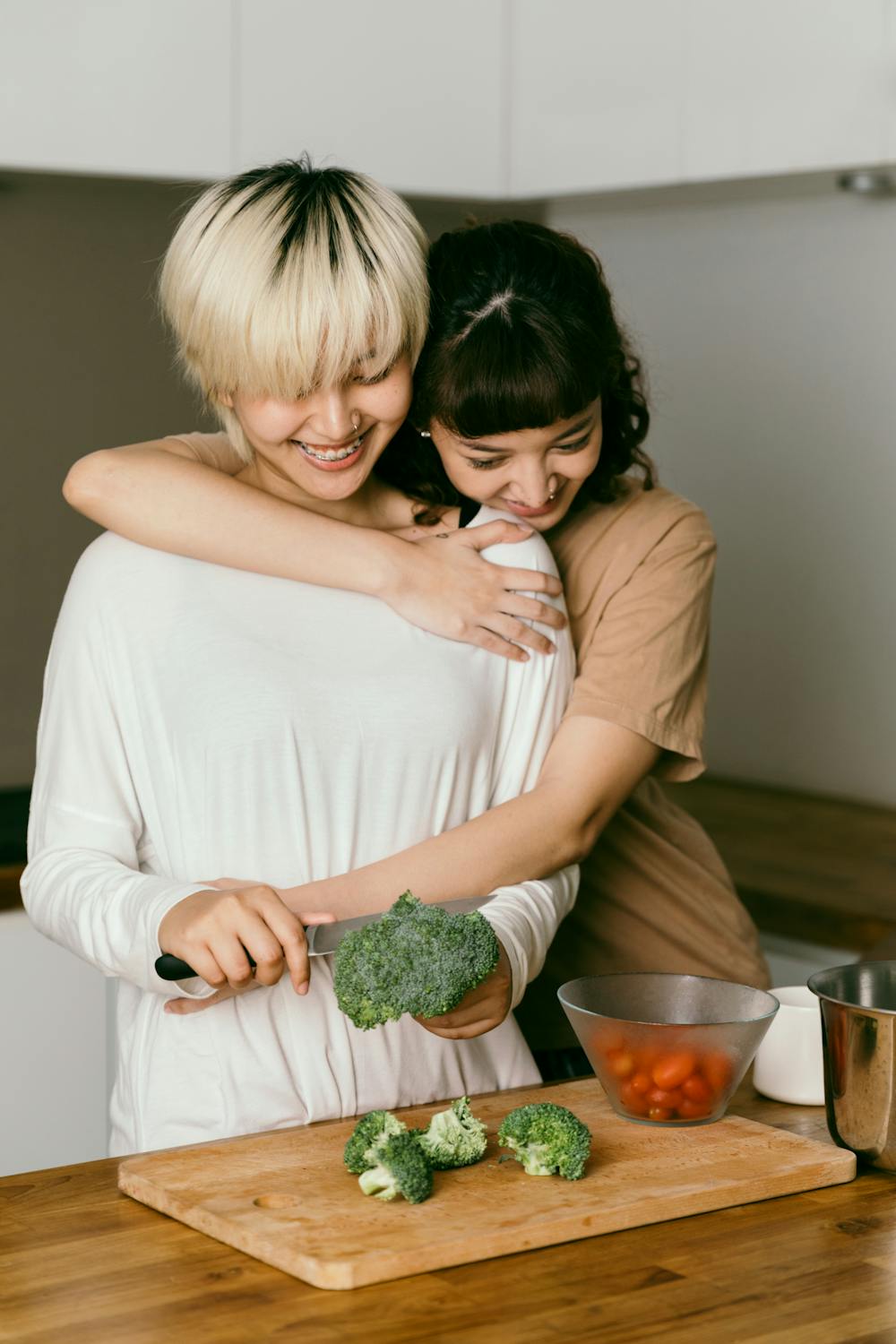 Meditating to help you concentrate at work
Taking a relaxing bath at night
Eating 3 meals and 2 snacks a day
Helping a friend move
Taking your dog for a walk
Talking to a therapist twice a month
Calling up a friend to catch up during the Pandemic
Notice how some of these are non-negotiable and some are voluntary. For example, if you have a dog, you have to take them for a walk, and although this can feel monotonous and time-consuming, you know this is essential for your dog's wellbeing and health. You don't even think twice about it!
However, is meditation essential? Do you need to help your friend move or could they just hire a moving company? Could you change your diet every day and eat pizza and candy for breakfast? Sure, but what makes us do certain things and not others? What makes you feel good or accomplished?
I'm going to let you in on the 5 things I have tried to maintain in order to keep my Mental Health at bay. No more roller coaster emotions!
---
Why would one need to do something if there is no reason or rock bottom?
I think this answer is as simple (and complicated) as this:
Some people do things because they know it will benefit their health. These people are either aware they need to improve their health OR they want to be proactive and prevent illness.
Some people are not aware that there is another way of going about their lifestyle. You don't know what you don't know.
Some people know what needs to be done to aid their mental health but choose to not pursue those changes. Perhaps they are too daunting because change is a long-term game.
You don't have to hit rock bottom to want to improve or change your lifestyle. Depending on your personality type, perhaps you are a bit more proactive and do a lot of research to find the methods that work best for you.
I'm not that person. I'm a rock-bottom kind of person. I learn by trying, falling, and getting back up. Is this wrong? No, but it's important to make changes to avoid falling over and over again. I don't call it FAILING, because that insinuates I've lost something. In reality, I'm learning, so I've actually gained something!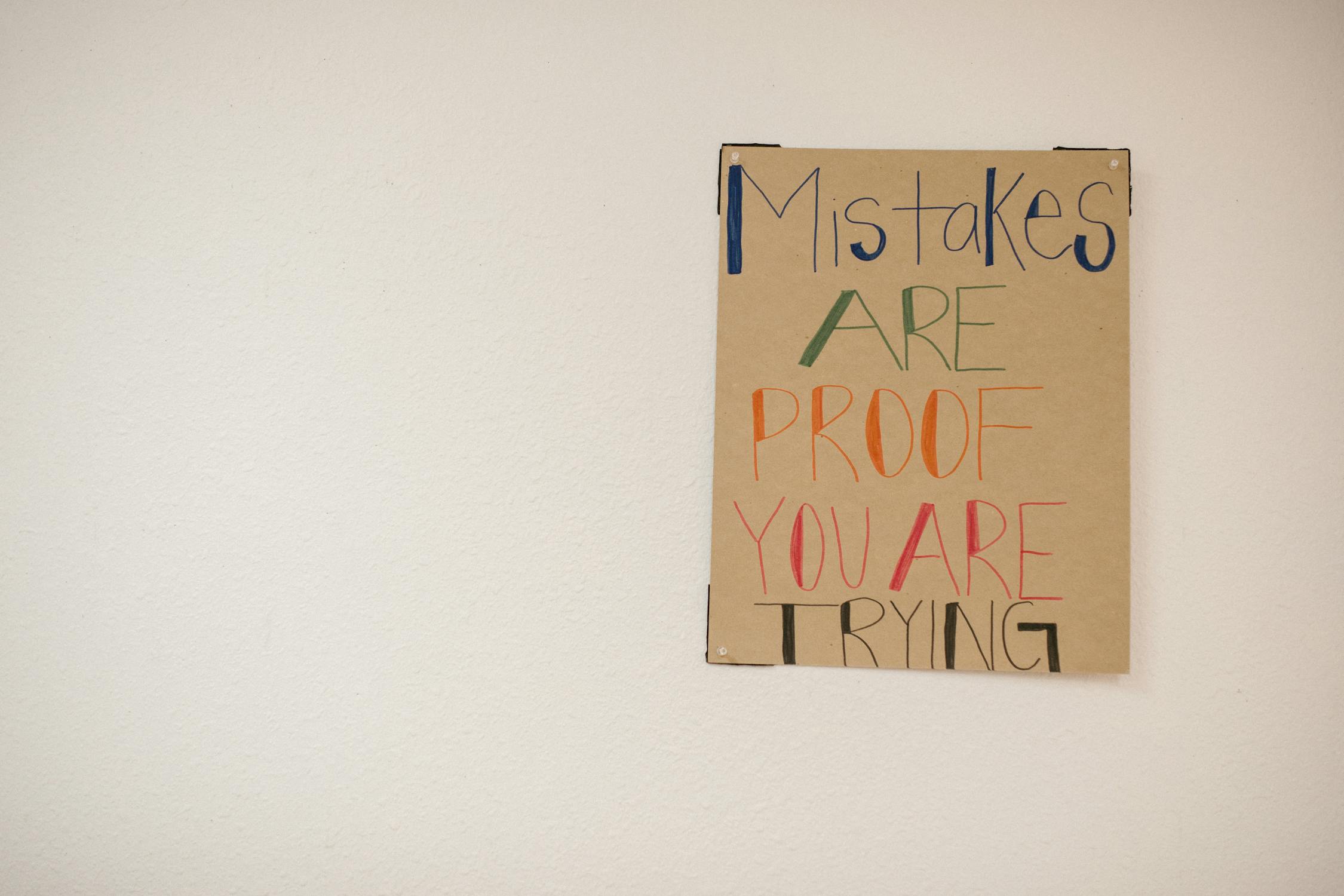 So what are the 5 things that I swear by for my Mental Health?!
There hasn't been a more challenging time in my life to practice these 3 things than during this Pandemic. While working from home, I've noticed my schedule fall apart, my workdays seemed to be spread out and much longer than when I was going into the office, I tend not to move as much, and I have watched my social life crumble to the ground.
I'm not alone here. I know many people are struggling. This is more incentive to make sure we take time to delve into what Mental Health Awareness month really is. Not just for our own mental health, but for the health of our employees, our friends, our family, and humanity in general. Everyone's experience is subjective, and there are no comparisons here!
Take a look at the following 5 mental health checks I've worked on this past year to see if you can relate or apply these to your life!
Schedule/Routine
Stay Connected
Move
Write
Therapy
I'll go further into these topics below!
1- Schedule/Routine
It seems simple enough. I tend to repel monotony and routine. It used to bore me. Knowing what is coming up next is not exciting to me, and with my background, I am used to some type of chaos. This doesn't mean that a schedule or routine won't work for you. I have to admit, my schedule is not as set in stone as I'd like it to be. I still struggle a lot with this, especially when it comes to sleep/ wake hours, and eating on time.
Some things that I have purposefully and successfully routinized are movement, workshops, reading, getting outside, and grocery trips. I exercise on specific days and times (whether I feel like it or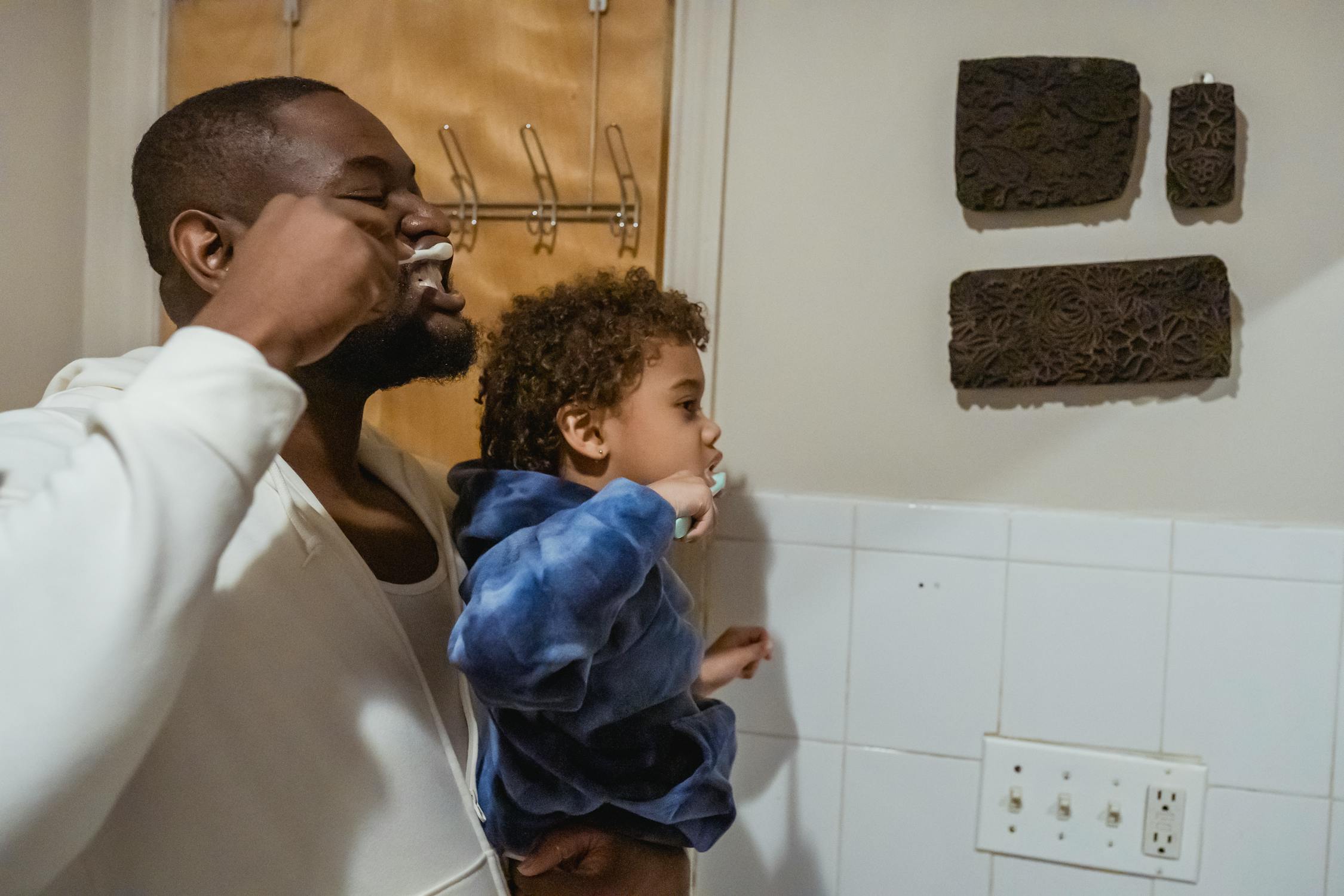 not), I sign up for workshops after work, I read a book before bed to avoid screens, I step outside for 20 minutes a day in the morning to get natural light, and only go grocery shopping 1 day a week for essentials. Don't underestimate the importance of the "simpler" things, like brushing your teeth, having a coffee or tea in the morning, or meditating for 15 minutes before bed.
Sure, these things don't need to be so set in stone, but knowing these things are scheduled in my calendar helps me to remove that extra little bit of cognitive fatigue. You can only use your brain so much throughout the day without it feeling fried. Little things like prepping food and setting aside your clothes for the next day can help tremendously so that you have one less thing to think about.
2- Stay Connected
As an introvert, this is not top of mind. Trust me, when we went into our first lockdown of the Pandemic, I got way too comfortable being by myself. Sometimes, I felt like the only person in the world who could live alone forever and be ok with it. However, as time went by, the few times I was hanging out with friends outdoors or spending an hour on the phone with a close buddy, I noticed a serotonin rush. This neurotransmitter mediates satisfaction, happiness, and optimism. My whole mood changed because I was staying connected with my friends.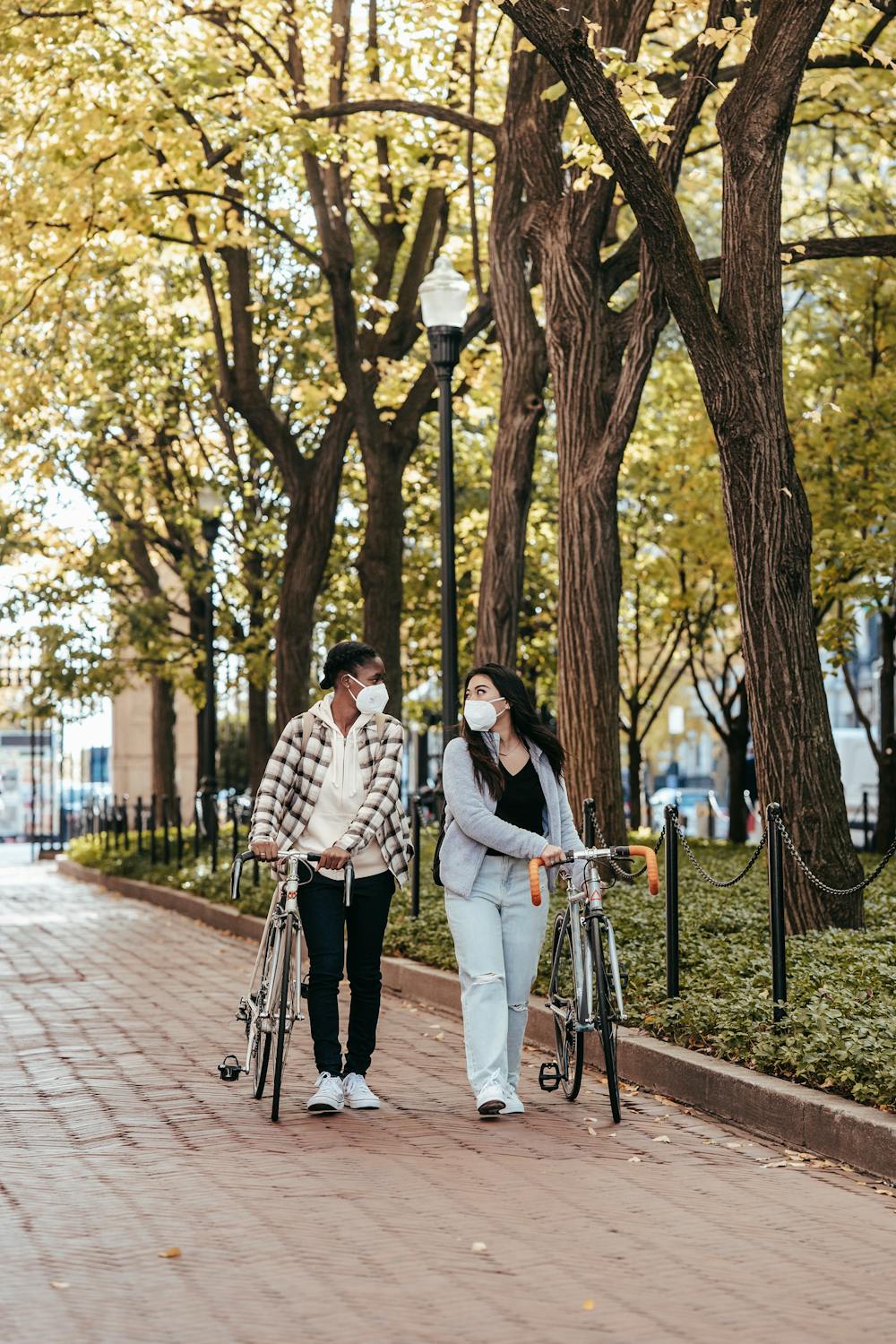 And guess what? Although I stay connected through FaceBook and Instagram, I don't feel that same serotonin rush. In fact, staring at my screen and a bunch of Influencers on my phone brings up more negative feelings than positive ones. My idea of staying connected is walking your dog with a neighbor, having a picnic with friends, participating in a Zoom call with friends and playing a game online, or if you're old-school like me, writing a letter to a loved one and sending it by Snail Mail!
Staying connected through social media and not interacting with people who bring out the best in you is not what I consider connection, but this could vary from person to person. There are many great books out there you can pick up from the library addressing the effect of technology on our Mental Health, as well as Documentaries and Research Articles. However, take that with a grain of salt. There are also great sources out there indicating Technology has evolved (and improved) Mental Health access and resources, and I back that up 100%, as well!
3- Move
I've spoken about this in the past, especially in blogs like 'How to get through Intense Stress' or '5 Ways to Fight off Seasonal Affective Disorder', so I won't go into too much detail.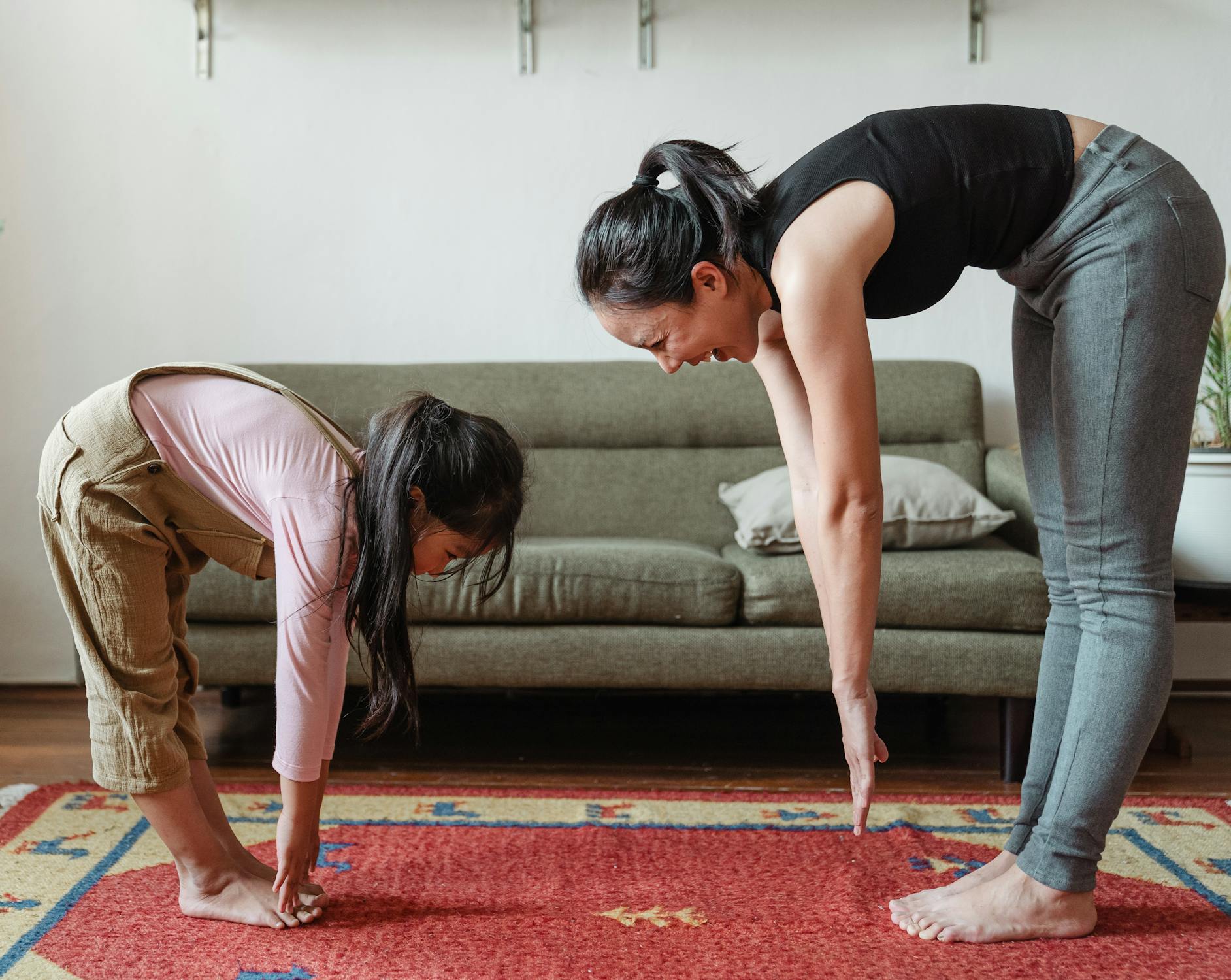 Movement has been crucial in my mental health journey. The type of movement style you choose should not matter! You're making a commitment to not sit 24 hours a day and that's all I ask!
My exercise of choice over the past 6 months specifically have been dance, walking (while taking pictures with my camera), running, and group classes online. I change it up all the time. This is where routine comes in. Although I don't need to do the same exercise every single time, I want to make sure I move every day. I start my day by dancing or listening to some upbeat music as I wake up, make my bed, and get ready for the day. At lunch, I try to do a 45-minute workout or walk outside for a little bit. After work, if I still haven't moved, I go for a long walk to the waterfront so I can meditate by the water and do some bird watching.
No, it isn't always intense, but intense isn't what everyone needs. Most people simply need to be moving. PERIOD.
4- Write
I've never been much of a writer. My friend got me into this 2 years ago. I also did some research and realized that writing on paper with a pen or pencil has a different effect than if I were to type the same information. In fact, it is supposed to help with general literacy (ability to read and write), memory recall, critical thinking, and creativity. These are all things I lacked and wanted to build up, so I put pen to paper!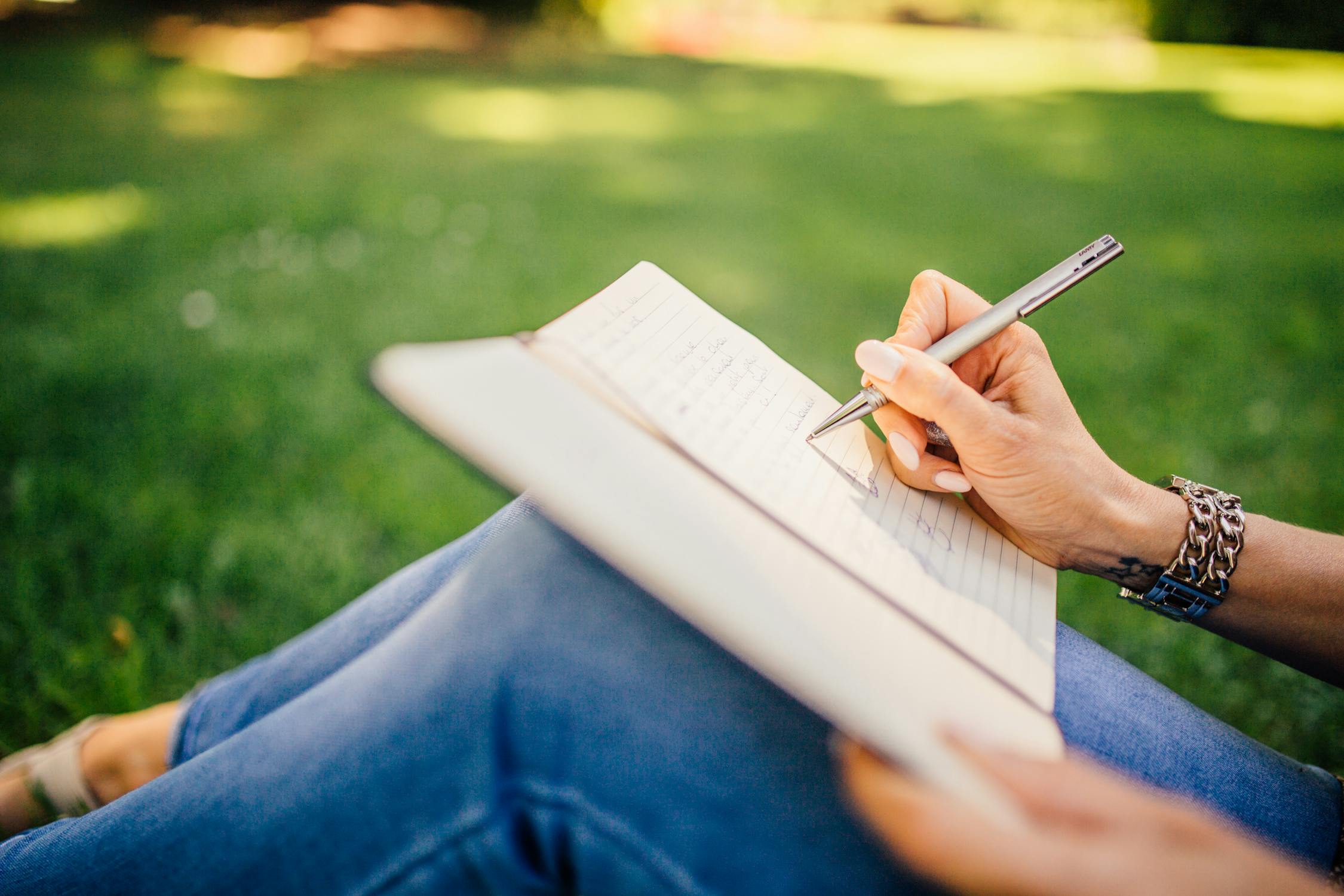 Ask yourself this: When is the last time you actually wrote an essay or a letter by pen? Have you ever learned how to write in cursive? Perhaps I think too much about this, but I think many kids nowadays know how to type before they learn how to write! Find yourself a nice notebook or some scrap paper you can toss or burn after and pick up your favorite pen.
One example of how this has helped me is in Therapy. When I complete a worksheet online, I never revisit it. It's submitted to my therapist and I never look at it again because I don't have easy access to it. When I complete a worksheet in my journal, I can flip through and re-read what I wrote. I notice this has helped my memory tremendously!
5- Therapy
Speaking of completing worksheets for therapy…
I'm not sponsored, but am open to a sponsorship deal if it's in the cards @betterhelp! 😉
When I originally joined BetterHelp, I knew I needed a therapist ASAP. The pandemic had just put us into our first Provincial lockdown here in Toronto, and I wanted to be proactive and avoid doing what I had done in the past, which is finding a therapist (whoever) to help within a moment of crisis.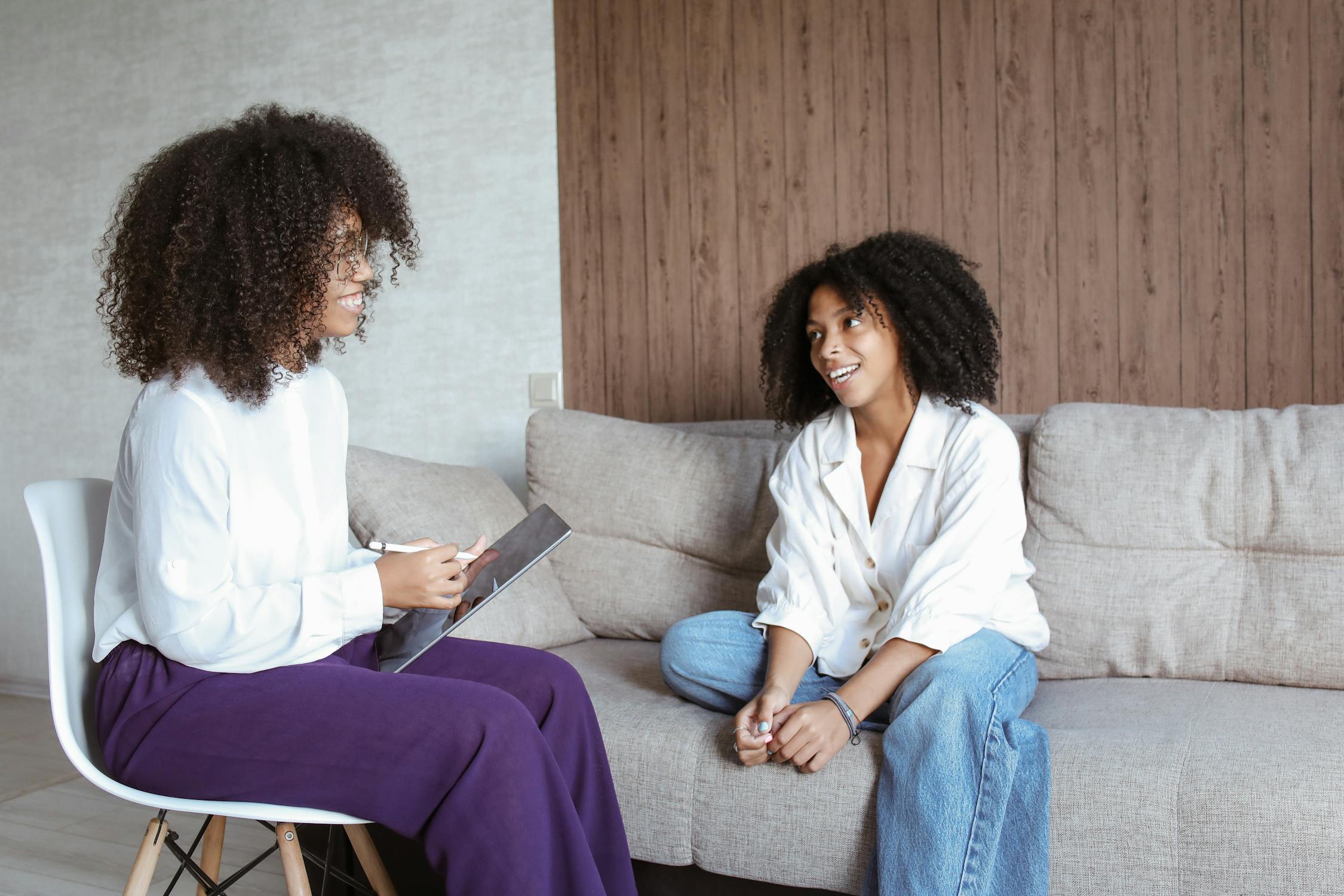 To be honest, I didn't like my first therapist on BetterHelp. I had a few sessions with her and realized I wasn't getting what I was looking for. I spoke up and the BetterHelp team was extremely supportive. Quickly, I switched therapists and haven't looked back since.
I've picked up some incredible tips and tricks from my therapist, including how to Radically Accept certain situations, how to Cope Ahead when I don't know exactly how a certain situation is going to unravel, and how to healthily Distract myself from distressing emotions.
Seriously, click on some of those links in the paragraph above. These animated videos clear things up and make all these skills seem much more digestible and less intimidating! You don't need a therapist to learn and apply some of those, but it can be helpful to speak to someone who can provide a different perspective than your own!
Conclusion
Whether I have hit a breaking point or am feeling on top of the world, these 5 things are pretty set in stone, and sticking to these has helped me maintain balance. However, if one day goes by and I miss my movement, it's not the end of the world. Finding balance and knowing when you need to rest or substitute a different method is just as important. Substitutions can include making a puzzle, calling up a friend, having an impromptu dance party in your living room, or reading an article or two about something new to you.
Here are some sources you can dip into if you feel you need extra support:
Do not hesitate to reach out to someone if you are in need. This can be a friend, family member, or a Crisis line if need be!
Have you noticed a change in your Mental Health since 2020? Do you feel more comfortable going into the rest of 2021 with some of these tips? Have you applied any of these or others to your life?
CONTEST RULES
Leave a comment down below letting me know how you #ChampionYourLife when it comes to your Mental Health. Every comment will qualify you to win the Stress & Anxiety Bundle on our website, so please include your IG handle, FB account, or the easiest way to contact you and we'll make sure to reach out to you. If you have any questions or concerns or need help entering, feel free to reach out to me at chelsea@nutrachamps.com so I can make sure you've entered to win!
This Giveaway is open to Domestic and International participants. We will open up the comment section starting May 6th, 2021 and the giveaway will end on May 31st, 2021! The winner will be announced on June 1st, 2021. Good Luck!
#selfgrowth #personalgrowth #selfcarematters #personaldevelopmentjourney #emotionalwellbeing #mentalhealthadvocate #itsokaytonotbeokay
#EndTheStigmaofMentalHealth 
---
Chelsea Pineiro
Chelsea has been active most of her life, which led her to become a Personal Trainer and Yoga Instructor for the past 7 years. Health and Fitness are not solely dependent on movement, though, and with that understanding, she addresses her client's other needs, such as diet, mindfulness, and stress management.
When she is not training clients or teaching Yoga, she is finding new activities that keep her mind and body active, such as hiking, photography, listening to podcasts, or playing video games. She is constantly working toward finding natural solutions to live a balanced lifestyle, inclusive Yoga for all body types, and aiming to find mindfulness in everything she does.