"Are you living a life you constantly want to escape from?" 
I was asked this question a while ago when I reposted a quote on my Social Media… This was my response.
---
As a growth-oriented person, I don't see current circumstances as weights that should hold me underwater, and furthermore, I do my best to not get trapped in the mindset of never being able to improve my circumstances. 
I don't want to downplay those of us who are in extremely difficult circumstances or living through toxic cycles. I understand that many of us work in high-stress jobs or are living through high-anxiety life challenges and a bath or box of chocolates every couple of days is all we have to keep our sanity intact. 
However, I also wholeheartedly believe that self-indulgence is a very temporary way of feeling good and turning it into a coping mechanism. It can turn something innocently good into a snowball effect of bad habits and lifestyle choices. 
Don't get me wrong, I've enjoyed fancy baths and cake for dinner to transport me to a momentary fantasy world, but that never means my problems go away. And I am sure that for many, once that moment of indulgence is over the stressors come back even harder and more daunting. So you resort to more baths and more "treats" and before you know it, you're always waiting for that next escape. You can see how that one innocent and thoughtless habit becomes a toxic cycle. 
It takes discipline to see beyond the ditch you feel you're in right now, but you can't pull yourself out by wallowing in an unhappy state indefinitely.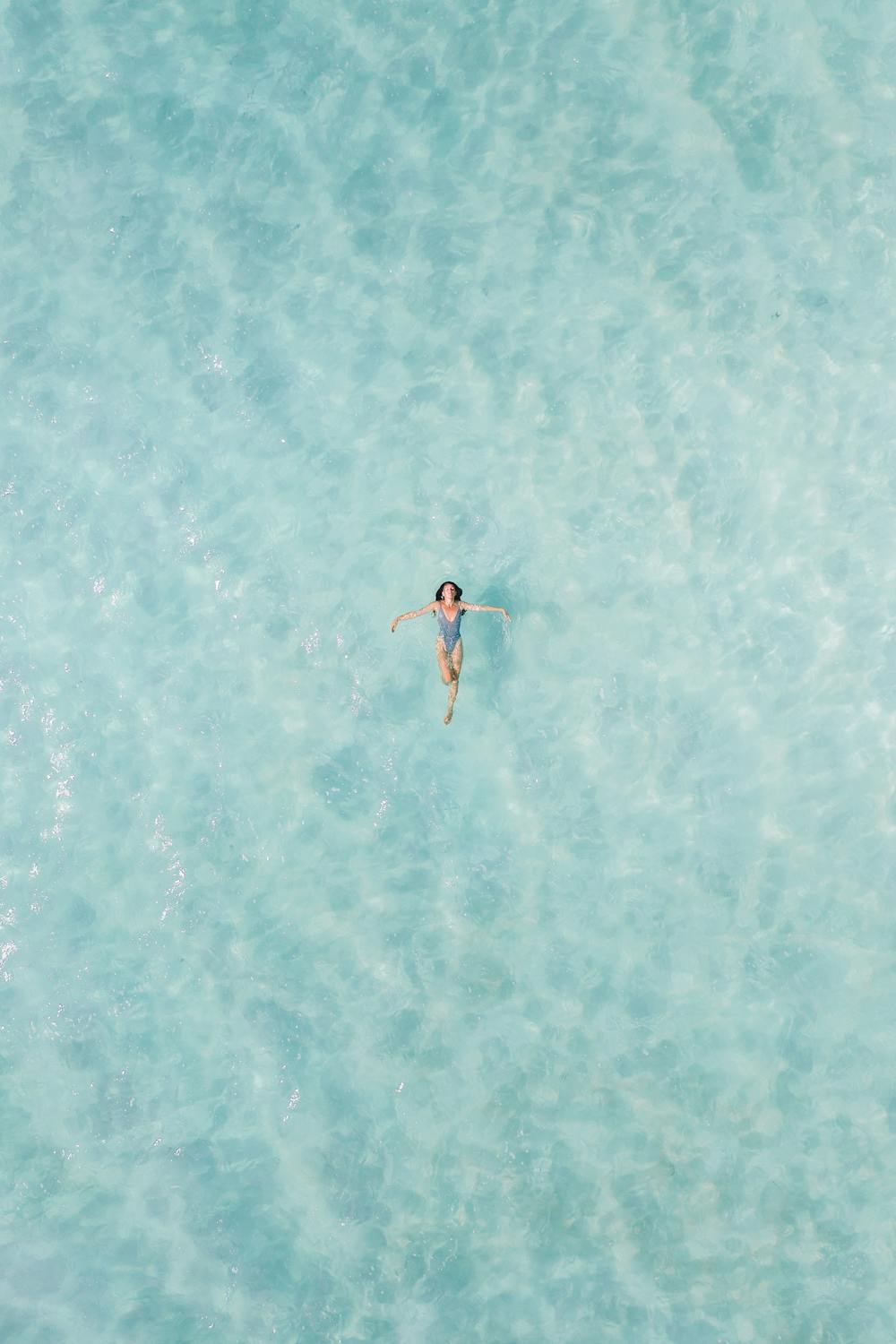 Here are my 3 healthy self-care practices that help me when I am feeling anxious, need to relax, or find my center of gravity
Go for a drive/walk/sit

: Oftentimes, my commute to work was my best time for deep thought and reflection. When work was just a few minutes away from home I would drive myself to a waterfront or into the city, even if it was late at night, and just sit or walk around with a cup of coffee or tea and just breathe in the view and think. Whatever was weighing on my heart or clouding my mind, I would use those quiet moments to deal with them. It's in these moments that I've done a lot of venting, crying, praying, or even just savoring life's small victories. So whichever brings you peace – cityscapes or nature views – take yourself to your "sanctuary" and really examine what's going on with you.

Throw on a positive playlist

: "You are what you consume" has long been a mantra I stand by. When you're feeling angry or down-in-the-dumps it's so easy to go to some angsty music or watch some real trashy TV because misery loves company. I believe that these moments actually call for the consumption of healthy and positive content. Motivational or learning podcasts and music with a positive & hopeful message direct my mindset away from worry and despair. Instead of dwelling on my failure or heartache, it gives me courage and strength.

Take myself out on a date: This can mean a staycation, a day trip, or a nice meal (I used to splurge a couple times a year on a fancy restaurant experience just for me). My favorite thing to do is go out and explore! I love to drive, I love discovering new neighborhoods, I love trendy city cafes and I love a good view. I actually found an old self-care day vlog from a couple years back that pretty well sums up a typical self-care day for me when I was single that you can watch for some ideas.
---
My two cents
Don't get hung up on the notion that going out on your own is weird.
Take yourself to a movie, go to dinner, go to that art exhibit! Up until I got married I even had a tradition of taking myself away for a couple days for my birthday: a road trip to Portland, a staycation in the city during restaurant week, and a quiet retreat in a cabin.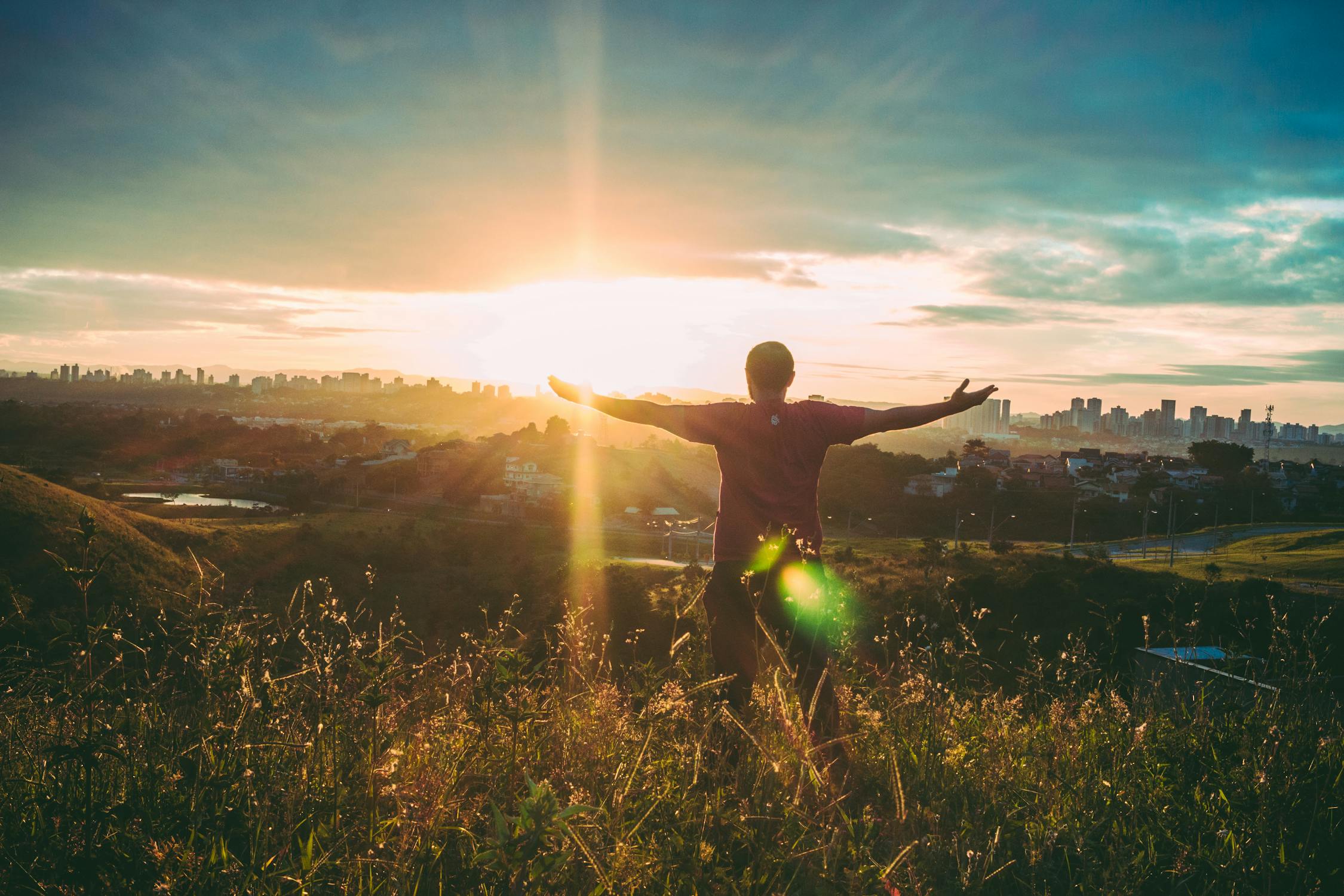 Get comfortable being with yourself.
When you're constantly with others you can't help but put on your "social face" and it can be really hard to rest your mind and spirit.
Giving myself the gift of mental peace has been my ultimate form of self-care.
I also believe that seeking out company from a trusted and safe person is extremely valuable but in this blog, I wanted to share ways that I take care of my mental state on my own because many times crisis mode is like a bubble that BURSTS after a period of build-up and it's not planned or scheduled. It's super important to have a safe person to talk to when going through stress and anxiety, but they might not always be available right at that moment, so these are practices that have been really great for me to maintain an even keel on a regular basis. 
Self-care in the form of temporary pleasure is a relief, but self-care in the form of discipline and intentional habits is the real safety net.
---
For more content on intentional living to "be more happy" check out my website at www.growwithjenn.com
For daily happy content follow me on Instagram @ _grow.and.glow_
#mindsetmatters #growandglow #designyourlife #visionary #mindsetreset #mindsetcoach #selfcaretips #selfcare #intentionalhabits #intentionalliving #purposedrivenlife #dontgiveup #strongerthanyesterday #teatime #livingjoy #bemorehappy #growthmindset #growtogether #bathtime #babessupportingbabes #womensupportingwomen
---
My name is Jenn Choi, content creator and positive mindset coach! My husband and I are parents to 2 cuddly and goofy Pitbulls and are recent transplants to Fort Worth, Texas. I share positive & intentional mindset shifts around life, relationships, and business on my website as well as sharing fun foods, recipes, clean and affordable beauty products & home items, and tricks to consume more wisely, save money, and find joy in what you already have!