Don't be alarmed: this isn't like Tour De France. 
Before I ever stepped into an indoor cycling class, I was nervous, didn't think I'd be good enough, and was scared of the challenge since I hadn't ridden a bike in years!
However, I found it to be the opposite once I was in class and got the hang of it. Indoor cycling, or Spin classes, are a great way to get in your cardio workouts, a fantastic way to challenge yourself (and no one else!), and are a fun way to be in an environment with others without the attention being solely on you.
I've taken Spin classes for a few years, but have never been consistent with it and found it to be quite different depending on the studio. Typically, if you go to a popular studio like Soul Cycle, you are likely going to get the same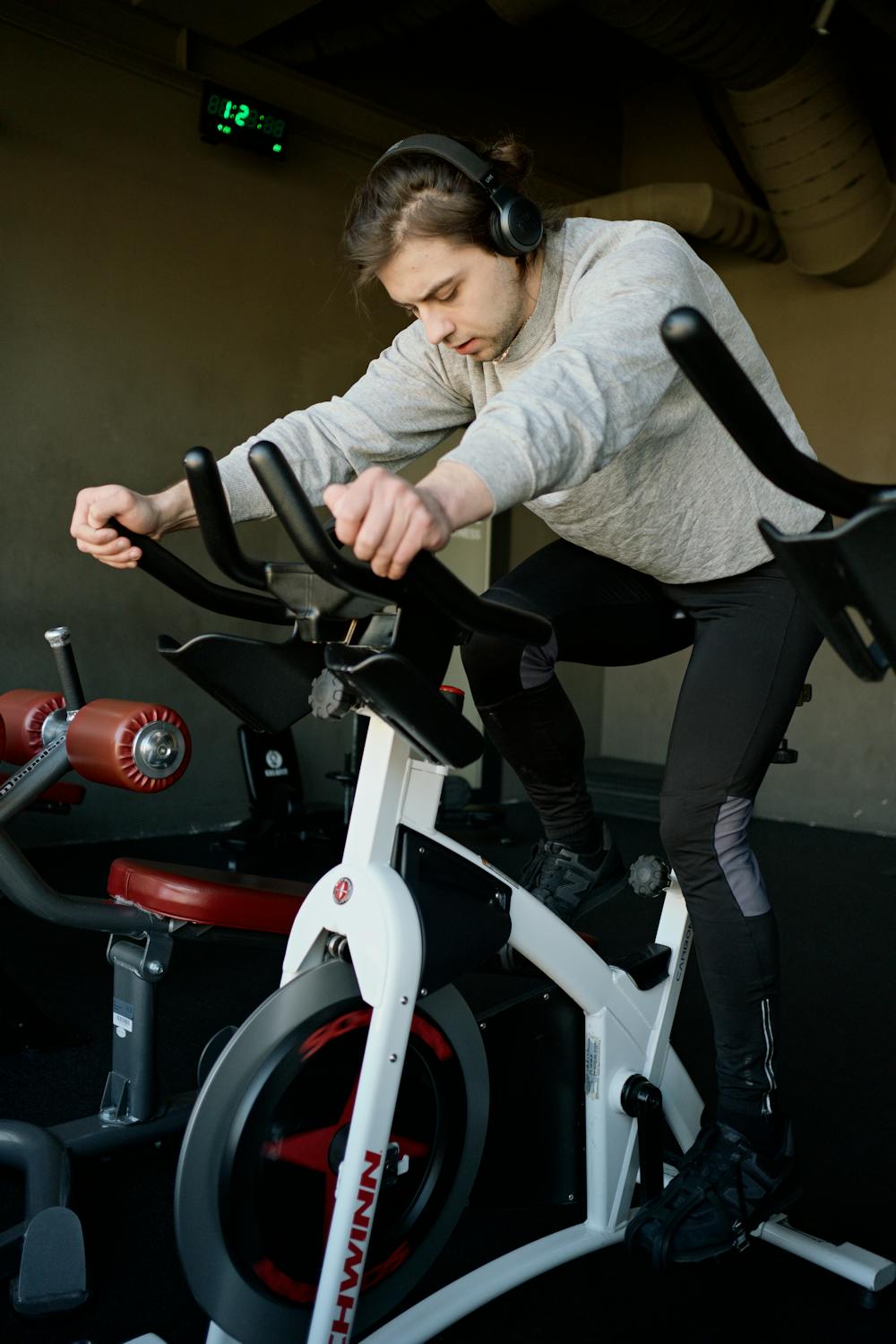 style of coaching in each class, regardless of instructor. Whereas, if you are taking a spin class in a small private gym, you may notice that the few instructors all have quite different styles of teaching.
If you're reading this article, you've likely never tried an indoor cycling class and are wondering where to start. I'll give you the low down on the following: what you need for your very first class, how to sign up, how to fuel your body and if it's worth the investment in your health!
I took 20 classes in 30 days so that you don't have to! This is what I liked and disliked, and how you can find a class that works for you.
---
What is a Spin Class?
Spinning has evolved as a generic term that consumers/athletes use to describe "indoor cycling". However, "Spin" is actually a trademarked term owned by a California company called Mad Dogg Athletics.
You are assigned a bike and will learn how to use it in the class, but it's always safer to ask before class so that the instructor knows you're new. 
Classes are led by an instructor to the beat of catchy tunes and you are pushed for 45 minutes to an hour on your bike while you navigate twists and turns, hills, and sprints. Thankfully, you don't need to know how to ride a bike to join a spin class, as your bike is completely stationary. Your speed will depend on you and only you, as you can increase the resistance with a knob at the front of your bike.
What to expect
You're going to get pushed. HARD. The great thing about the bike is you're on your own and you have complete control of which level you'd like to work at, whether that be high resistance or low. This can vary from class to class. For example, if I go to the gym and join a spin class, which is covered by my gym fees, I know the class will either be a low-impact, high-intensity and high-energy RPM™ Class by LesMills. This co-ed cycling class is one of my favorites and each instructor adds a new flavor and spin to the class. I simply bring my water, a towel, and running shoes to class and I'm ready to ride.
If I'm going to a smaller studio, I'm expecting more, since I'm paying much more. Hand sanitizers, specialty shampoos and conditioners, and a toilertry selection for days is what many studios like Soul Cycle have available to patrons. The Spin class is just the cherry on top. Towels, spin shoes, and special discounts are provided to those who subscribe to multiple classes and want the full, immersive experience.
Regardless of studio, I've never walked out of an Indoor Cycling class without being covered in sweat. I feel accomplished afterward, and feel like I'm ready for a big brunch with friends!
What to bring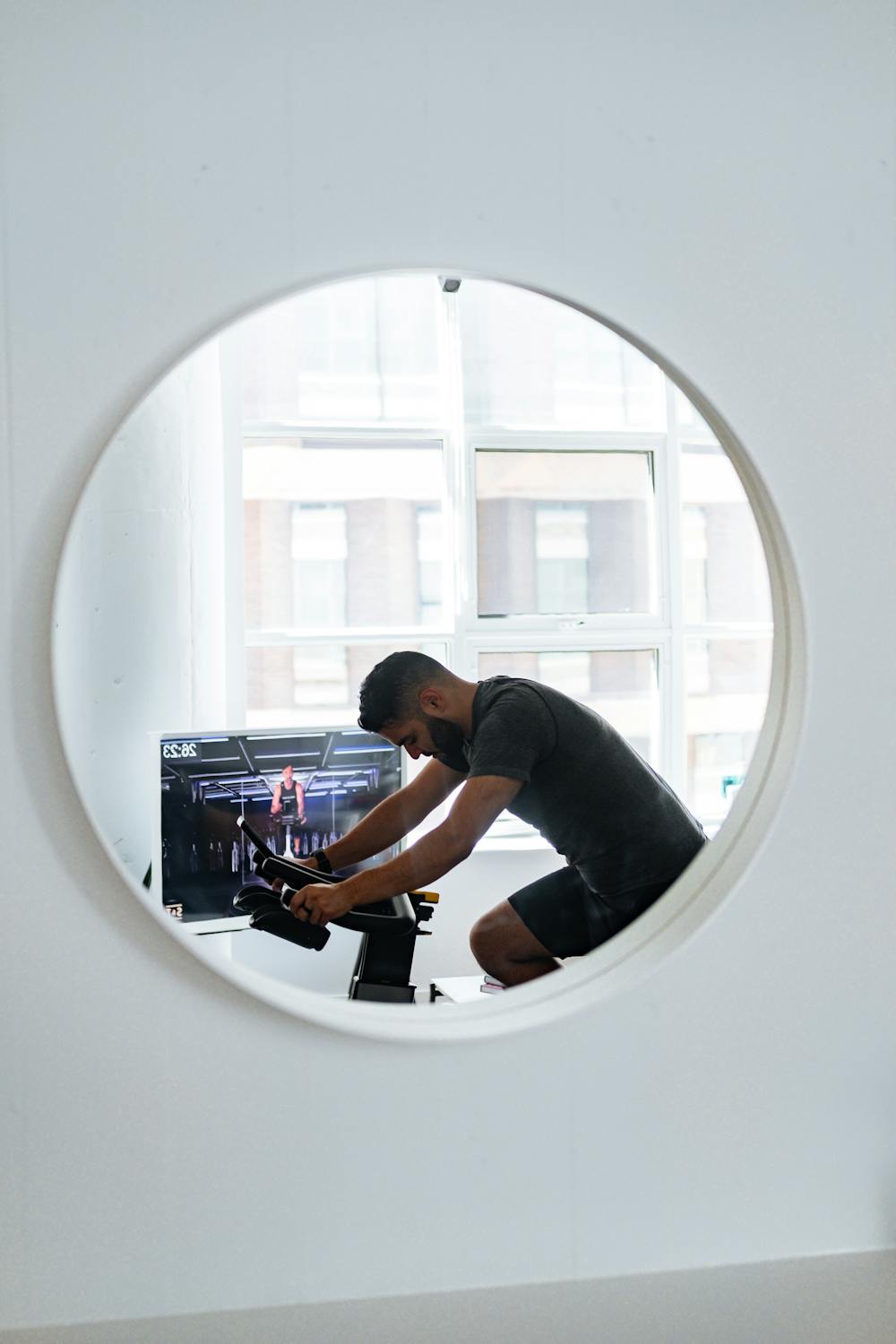 This may vary from class to class, so make sure to read the email the studio sends you before attending your class, or call the studio to ask what you'll need to bring for your first class.
Things the studio will usually provide:
Towel
Spin shoes
Sanitizer
A place to store your belongings (either a locker or a cubby)
Toiletries 
You're likely paying a pretty penny for your classes, so make sure that your studio has everything you need to feel ready for class, and afterward, ready to go out to meet friends!
Things you'll need to bring:
Your gym clothes (something light and sweat wicking! It get's hot in there!)
Your water bottle (one that you can squirt like this one)
You may need a towel and running shoes if your studio does not provide these (many gyms don't provide you with shoes, so you will have to wear sturdy running shoes)
Once you're in the class:
If you haven't done so already, tell the instructor you're new!
Ask your instructor to help you set up your bike
Get settled and start to pedal so you can warm up while you wait for the class to begin. 
Enjoy the class! Take your time! Your first month of classes you'll likely be adjusting to the uncomfortable seat, learning how to recover from workouts, and burning between ~300-650 calories per class!
Here's a detailed video of a Spin Bike set-up. Not all bikes will look like this, but this will give you an idea of how you may want to set up your bike to avoid injury, feel comfortable, and get the most out of your workout!
Some of the things I love the most about spin classes is that you are there to work as hard as YOU want. The instructor will give you a guideline of what to expect in the class and will guide you along the way, but ultimately, you are in charge of your own bike. You can go as hard as you want, or just pedal lightly all the way to the end.
This was a great option for me in the 20 day challenge I took on in September 2021. I knew I was also training for trail races and didn't want to strain myself or overwork my body, so I used some spin classes as a heavy, push day and others as a more active recovery where I allowed myself to simply move my legs without much resistance. It made it so that I could run and cycle in the same day, as well as so some yoga on the side. 
The music is also a plus. Some classes will have specific playlists so you can choose your class according to the music you prefer, while others will have little emphasis on the music and lean more toward class difficulty, which to me is more practical.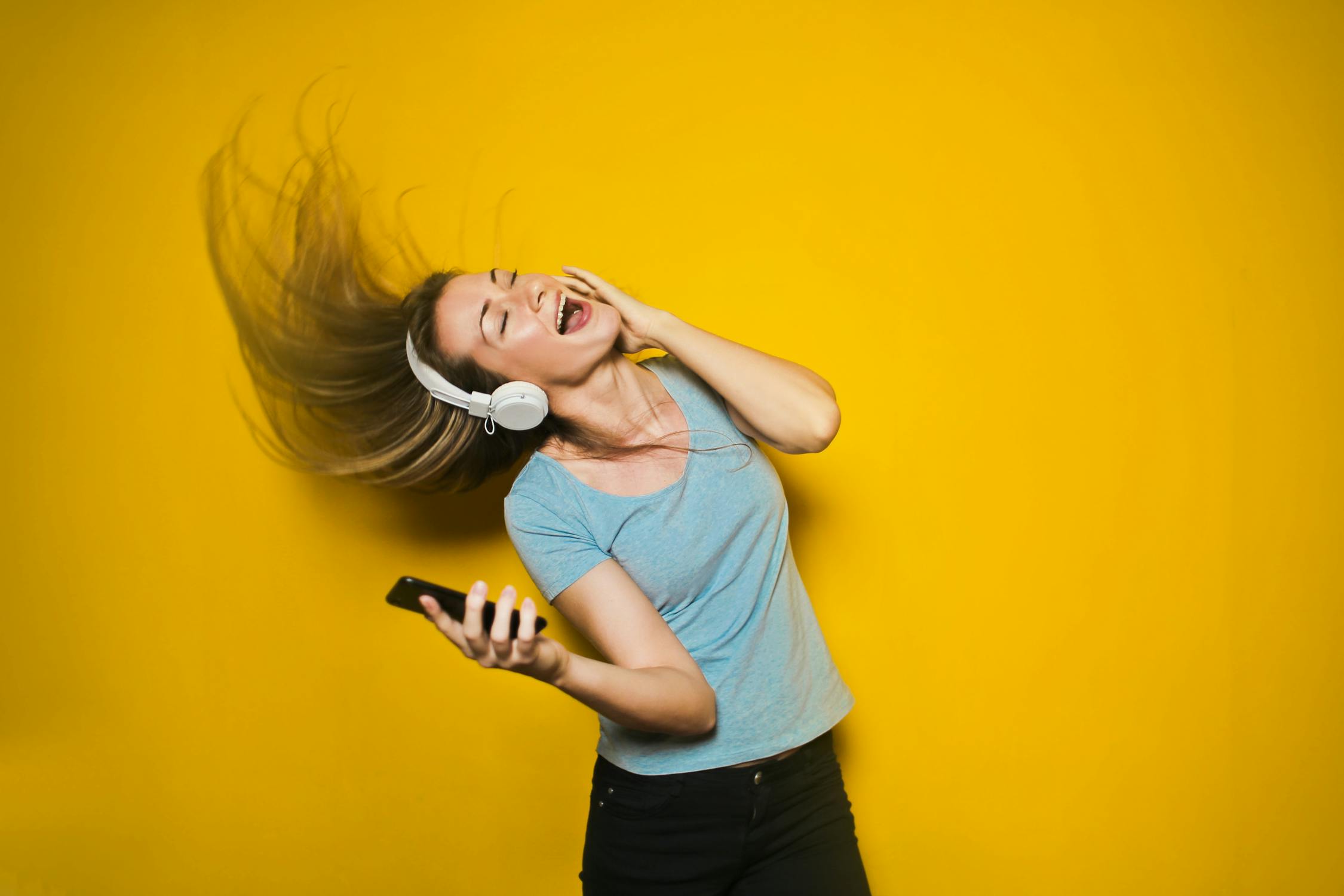 That leads me to the cons. The studio at which I did my 20-day challenge was solely based off of music. All the classes seemed to be the same difficulty. You couldn't tell if you were really working any harder or putting in more effort since there is no way to quantify it other than using a fitness watch and monitoring calories burned. Many studios, such as the one I'm at now, or bigger brand studios like Soul Cycle "ride to the beat", which means, there isn't much emphasis on what terrain you might be riding on, bu tmore emphasis on whether you can pedal to the speed of the music. This is simply dangerous for those of us who are not as coordinated when it comes to moving in time with music. I'm certainly one of those people!
---
Conclusion
I was really scared to try my first Spin class. I think it's because I saw videos of classes who were perfectly in sync and didn't know how I was going to keep up. In fact, here's a funny gif of the exact video I saw down below.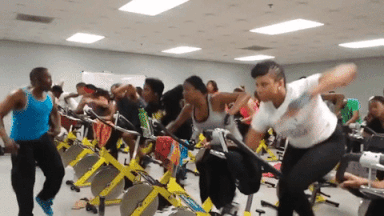 Honestly, if I could find a class like that one, I would ABSOLUTELY try it! How hilarious would it be to see everyone in the front row absolutely crushing it while you're in the back just trying to balance yourself on your bike with one hand on the handle?!
In all seriousness, I have never been a strong cyclist. It's why I don't own a road bike! I also don't feel super confident on a Spin bike, even though it's stationary! I have very little rhythm and coordination. But I still keep coming back to spin classes every once in a while to challenge myself in a different way. It's not my favorite workout, but it's a great way for me to get my cardio in without having to run like I usually do. This means I put less pressure on my joints and challenge my body in a different way.
Have you tried a spin class before? Or have you just recently been thinking you need to add it to your fitness regimen? With everything re-opening after the pandemic, it's a fun activity to add in as it's easy to space yourself out, equipment is frequently sanitized, and the energy is high, and you can move at your own pace. Comment below if you'd like to try a class!