We're changing things up a little bit today!
In honor of International Day of Charity on September 5th, the NutraChamps family would like to thank you for choosing to be a part of something bigger.
In these weird and isolated times, I've had more time to think about what I'm doing with my free time and how I can give back to my community. In doing this, I've picked up a few new habits and would like to share how you can help, too!
Read on to find out how you can contribute to Global change and get yourself a free bottle of Vitamin C capsules!
---
The past 2 years have been rough. With a Global Pandemic raging, wars, climate change/disaster, I was having trouble deciding what to do to help, and instead, I froze. 
There was a moment in time where I couldn't do anything because I was seemingly watching the world crumble and didn't know where to begin! Then I decided to simply start with one thing.
I've taken some eye-opening courses in the past 2 years of our lockdown, did a lot of reading, contributed to some charities, and volunteered my time, but this certainly didn't all happen at once.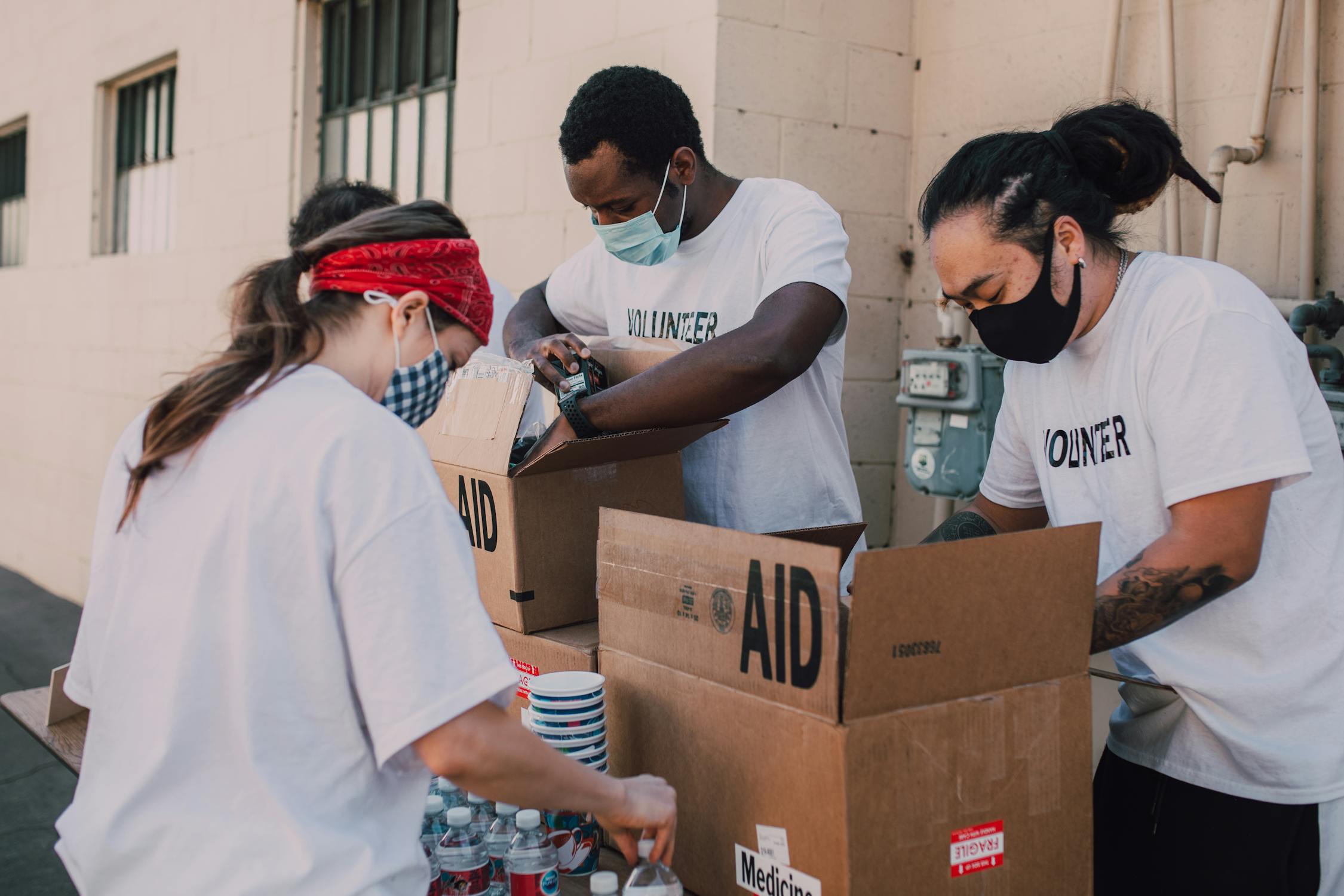 Charity work is tough, selfless, and requires a lot of research. Especially if you're a non-profit organization. You're basically raising all the money for the organization's objectives and goals, and if there is any left, using that money to keep your organization up and running.
Over the past 18 months, I found myself pulled toward certain organizations that shared many of my personal values. On a larger scale, I try to align my life with companies that share similar needs and values. This means that, when possible, I shop at smaller family owned businesses and I try my best to reduce wasteful products (and have these expectations of companies and businesses, alike).
When I first started working at NutraChamps, this was a huge factor. I needed to know that the company was doing something to help others, rather than profiting and spending irresponsibly. I wanted to know that not only were they for the people, but they could see those with less opportunity that would likely never become a customer.
This is where Vitamin Angels comes in. 
---
Some background
Vitamin Angels was founded by Howard Schiffer in 1994, and since then, has created groundbreaking work. This
year alone, they plan to provide over 70 million at-risk pregnant women, mothers, and children access to prenatal- and life-changing vitamins and minerals. 
Not only do they provide the vitamins and minerals needed to bridge nutritional gaps, but Vitamin Angels also has a proactive approach to nutrition. In developing countries, contracting parasitic worms can cause all kinds of complications, such as fatigue and lethargy, increased susceptibility to illness and disease, abdominal pain and distention, and most importantly, a diminished ability to properly absorb vitamins. Vitamin Angels nips this issue in the bud, by providing children with a deworming tablet, like albendazole, twice a year.
At NutraChamps, we believe our community can provide so much more to those without access to basic necessities.
Since NutraChamps' inception, we have been working alongside Vitmain Angels to make sure we stand by our word and support those who need to bridge the gaps in their nutrition. Read more about our journey with Vitamin Angels here.
---
How you can contribute to International Day of Charity
On September 5th, we want you to celebrate International Day of Charity with us.
Not only do we want to help our families stay safe and healthy, but we want to give you a chance to help others out, too! In doing so, we'll send you a free bottle of our Vitamin C capsules! All you need to do is make a donation of
any size to our GoFundMe page and we'll reach out to you to make sure we get you your reward. Make sure you don't miss out on this win-win opportunity!
This will take you less than 2 minutes! Click here to donate to Vitamin Angels today! Help us reach our goal and we'll send you a free bottle of our Vitamin C capsules!
If you are unable to donate for any reason, please forward this information to friends and family. We'd love to get as many people involved so that malnourished children and women are receiving the vitamins and minerals they need to live healthy lives.
If you would like to connect and learn more about Vitamin Angels, visit their social media pages here:
Website: https://www.vitaminangels.org/

Facebook: https://www.facebook.com/vitaminangels

Instagram: https://www.instagram.com/vitaminangels/
** PS. Leave a comment if you've made a donation and I'll send you an extra bottle.