At NutraChamps, we take mental health seriously. 
It's part of the reason our employees get many health benefits, such as a fixed monetary amount that goes straight to mental and physical therapy, a generous paid time off (PTO) policy, and a relaxing but stimulating work environment. The additional work-from-home option has helped tremendously for those of us who have a long commute or who have children to care for.
But, let's be real. This is

not

the norm.
I happen to live in Canada where we have incredible health care, resources are fairly plentiful when it comes to mental health, and I've been lucky enough to find ways to work through my mental struggles, such as psychotherapy and exercise.
But what about those who don't have access to all of this? 
In many cases, our mental health cannot simply be "cured" by seeing a therapist, exercising, or even a prescription. It takes a lot of trial and error. Resources are plentiful, but not necessarily readily available. I know that our system is flawed, and I think this is something many others are realizing as well.
Why is mental health such a crucial point of conversation? Is this just a generational thing or is it just more obvious now? How has the COVID-19 pandemic affected how we look at our own mental health and that of others? These are all questions that I have had on my mind over the past year and a half.
---
What is World Mental Health Day?
This is the day we break negative talk about our Mental Health. The overall objective of World Mental Health Day (WMHD) is to raise awareness of mental health issues around the world and to mobilize efforts in support of mental health.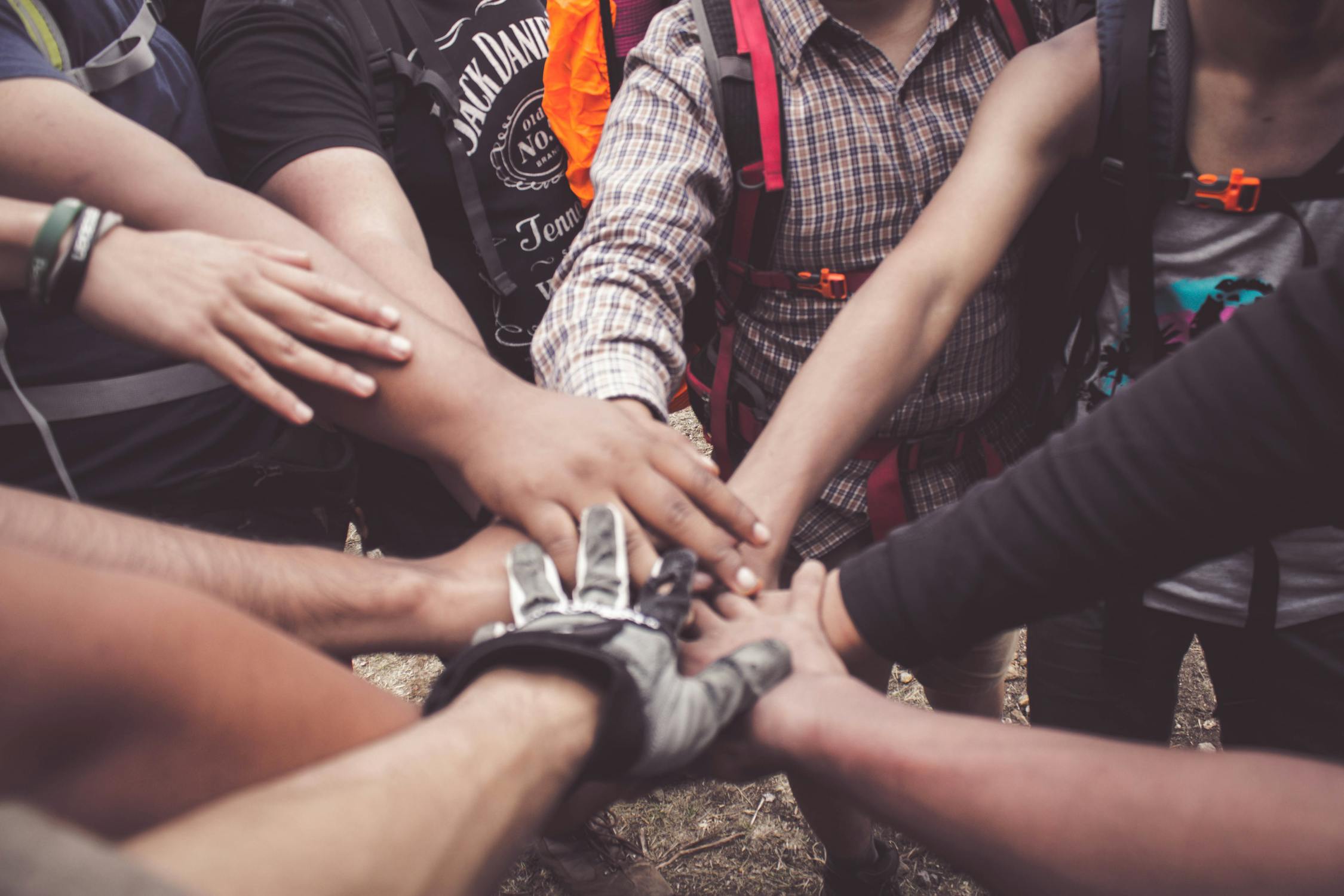 As a supplement and health-awareness company, NutraChamps would be remiss not to mention mental health in the sphere of fitness and wellness. It's the backbone of everything we do. When we are not feeling our best, this sends a signal to the rest of our body and it can affect our physical well-being. The opposite can be true as well (the lack of physical can affect your mental state of wellbeing). 
Many Mental Health organizations are celebrating WMHD this year. Some include the World Health Organization, the World Federation for Mental Health, 
We're dedicating the month of October to Mental Health, whether that be suicide prevention, recovering from Post-Covid Stress Disorder, or figuring out which habits can positively impact your day-to-day life. 
---
Why should I participate?
Participate for you. Participate to understand your partner better. Participate for the family member who isn't ready to talk about it. Participate to break the stigma! 
Participation is important in order to destigmatize mental health and medicine. Not all mental illnesses can be prevented, but developing and understanding of the value of good mental health is the key to overall mental wellbeing. Mental illnesses beget many physical illnesses such as obesity, type 2 diabetes, and rheumatoid arthritis, so if this can be avoided by applying preventative measures, we need to start delving further into those.
Not only are you helping yourself and others, but by helping out, you're advocating for change. This could be a change in the system on the ground level (ex. increasing social workers at your local shelter) or a change country- or world-wide (ex. making mental health resources affordable and accessible to all).
Advocating for change can affect who you vote for at your next federal or presidential election! Every elected official – from the president and Congress to county commissioners and city councilmembers – has influence on issues impacting people affected by mental health conditions. Your vote matters.
When you participate on World Mental Health Day, you make a pledge to participate every day. The small things you do all year-round are what make a difference.
So how will you make a difference?
---
How can I help?
There are many ways you can help, whether you are experiencing poor mental health or you know a friend or loved on who isn't able to cope. Here are just a few.
Build community: Being part of your community, or reaching out to those who don't have a big network can make a huge difference. Not only is a lonley person more likely to experience depression and anxiety, but also a wide range of physical diseases like diabetes, auto-immune disorders, cardiovascular diseases, and more. 

Participate

: Not only can you help build a community, but you can also start participating! I know new things can be scary, but building this habit can help you in so many beneficial ways. Participating helps to boosting your confidence, makes you more resilient, reducing stigma and discrimination, supporting recovery and social inclusion  . Build your social network, whether it be in person or online!
Learn: You may not experience poor mental health, but perhaps those close to you do. In fact, it's likely you've been through a low point in your life and so have your friends. Read up on how you can be empathetic to the way others feel without having to feel it yourself. This can include books like Detox Your Thoughts by Andrea Bonior (PhD), or Radical Acceptance by Tara Brach (meditation extrordinaire!). 

Donate:

This isn't always possible, but you can donate in many different ways. Not only do monetary donations help out, but they also help the organizations, who are often not-for profit and putting most of the profits into the charities they support. If you can't donate money, donate your time! Volunteer at a shelter, a local road race, or your local library helping children and adults learn to read. Think outside the box!
---
Conclusion
I'm going to leave you with one of my favorite Mental Health Ted Talks. Johann Hari is a British-Swiss writer and journalist. From what I've read, it sounds like he's been through the wringer, but through some trial and error, has found the things that have worked best for him (and might just work for you!).
Watch this Ted talk or check out his book, Lost Connections if you want to dig a bit deeper. I got the book on Kindle and have read it twice now!
This video will give you something to think about. Especially while we come out of an almost two-year-long pandemic. Watch it and let me know what you think!
Let us know in the comments below if you plan on doing something for yourself or for someone else on World Mental Health Day. We look forward to hearing your ideas!
---
Resources:
https://www.who.int/campaigns/world-mental-health-day/world-mental-health-day-2020/world-mental-health-day-campaign
https://www.psychiatrictimes.com/view/post-covid-stress-disorder-emerging-consequence-global-pandemic
https://www.suicideinfo.ca/resources/
https://www.ncbi.nlm.nih.gov/pmc/articles/PMC4225959/
https://news.harvard.edu/gazette/story/2021/02/young-adults-teens-loneliness-mental-health-coronavirus-covid-pandemic/