I've been working from home for 400 days.
That's 9,590 hours 575,422 minutes 34,525,369 seconds.
Okay, no one needed to know that. Yes, I've been counting. This past month, I've really been feeling it. I noticed because I've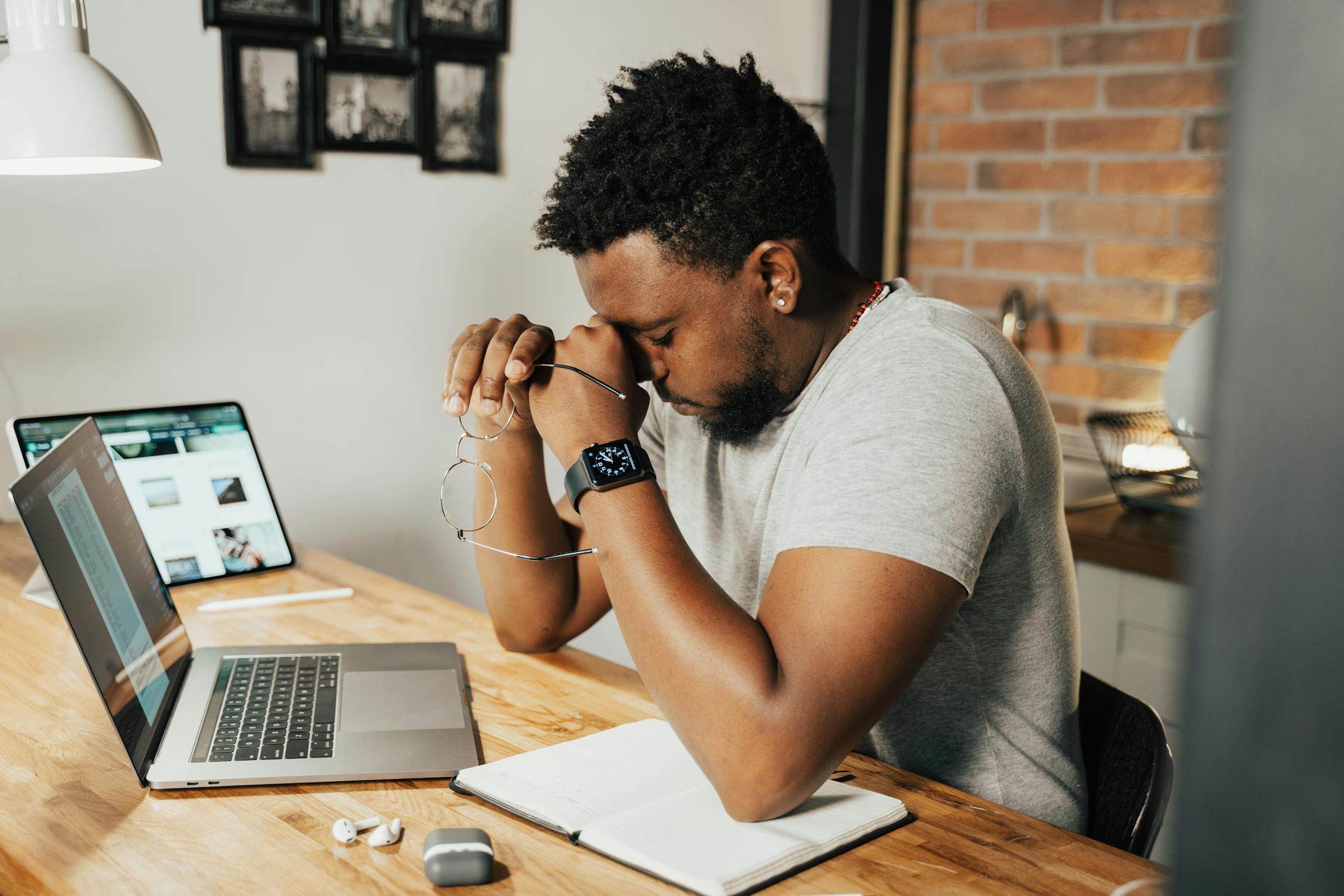 moved out and am living alone with more restrictions than usual. We're currently under a third lockdown. COVID-19 has shown no signs of letting up, and this has started to show on my body and mental health. I've been feeling stressed, sleeping poorly, more irritable, and getting easily distracted.
I needed to do something to work toward lowering my stress and to help stabilize my mood. I decided to do 2 things: enforce a routine + start moving consistently.
I wake up early (between 6 am and 7 am), I meditate before I get can be distracted by coffee, then I incorporate some kind of movement. My exercise choices have been running, yoga, and light or bodyweight resistance training, as these bring me the most joy. And yes, I absolutely need to enjoy what I'm doing, otherwise, I will not stick to it! 
---
How did this make me feel any different?
As many of you know, exercise has been shown to benefit us in many ways: weight reduction, increased endurance, more mental alertness, better mood, stress relief, improved sleep, and more!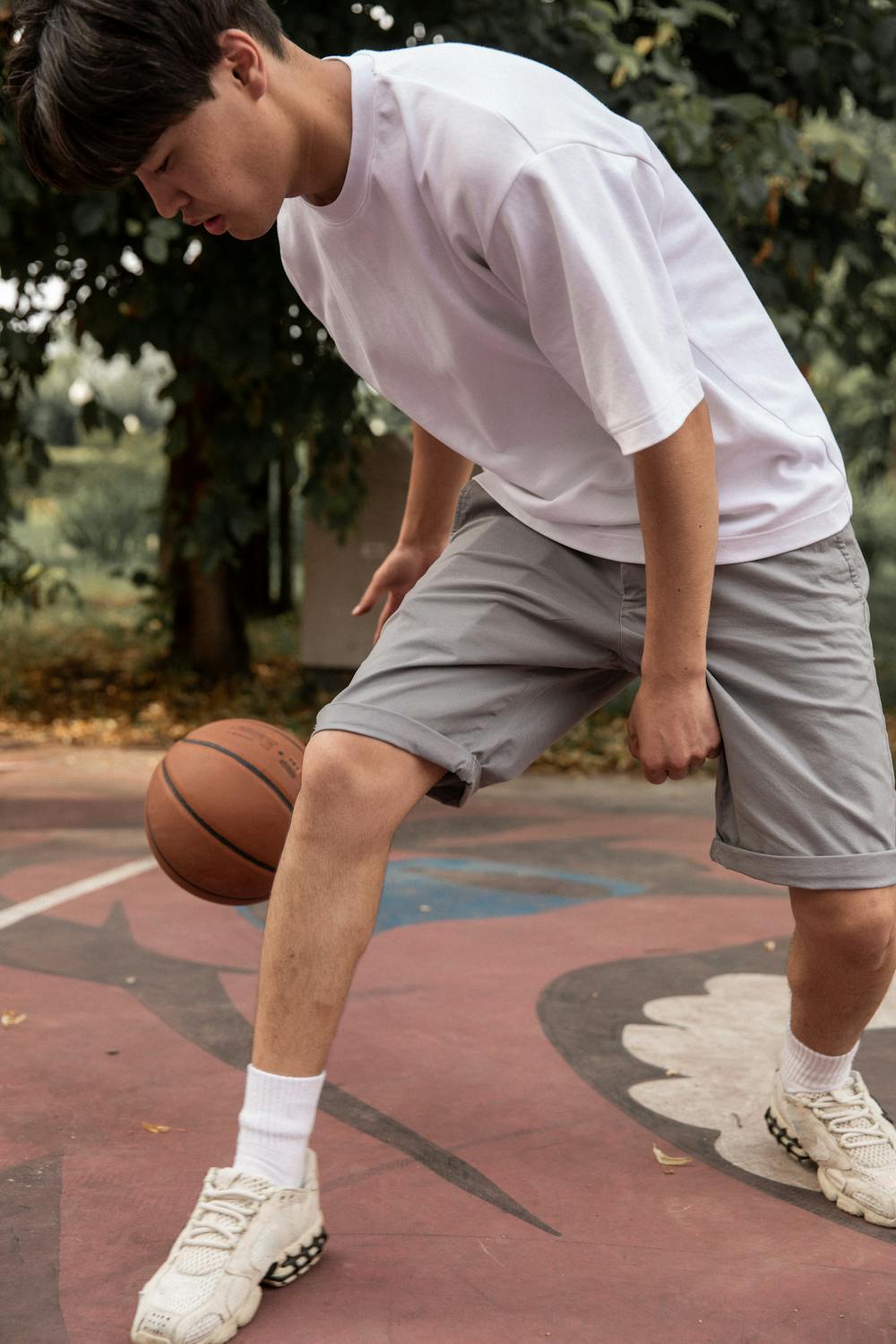 I simply wanted to work on decreasing anxiety and depression and had heard that rhythmic, aerobic exercises, using large muscle groups (jogging, swimming, cycling, walking) at a moderate or low intensity could help in both these areas. Exercise also increases body temperature, blood circulation in the brain and has an impact on the hypothalamic-pituitary-adrenal axis (HPA), and physiological reactivity to stress. These are all factors in mood regulation, and I certainly noticed this after the recommended minimum dose of 30-minute workouts, 3 times a week. It's no wonder that a bit of exercise every week can seriously build up your mental muscle if you stick to it!
---
And I know I'm not alone in feeling this way!
Nearly 40 million people in the United States (18%) experience an anxiety disorder in any given year. That was before 2020 happened, where we collectively experienced an awful pandemic, environmental disasters, disturbing social injustice (not worse, but finally filmed), and so much more. 
In fact, a study done during the pandemic in 2020 revealed that those who were already exercising frequently before the pandemic hit maintained their exercise routine during the pandemic and this helped them maintain a steady mood. Even those who were not working out much before but decided to use their free time during the pandemic to move more often found that their mood improved, given the awful circumstances surrounding them. It also revealed that mood was negatively impacted if active individuals decreased their exercise frequency during the pandemic. 😷
I'm an Obliger according to Gretchen Rubin's book "The Four Tendencies", meaning I rely on outside accountability in order to commit to something (in this case, I mean exercise). These outer motivations come from friends, apps, or organized classes that I pay for in advance. This is important to note because I know I need these outside factors to keep me moving, otherwise, I will find any excuse to not exercise. No exercise = a noticeable increase in anxiety and depression almost immediately.
Here are some things I've put in place to make sure I meditate and move on a regular basis:
I have an accountability buddy: Pre-Covid, I would meet up with this buddy once a week to discuss our goals, but now we call each other once a week for an hour just to make sure we're on track and to catch up on life. 

I've joined a run group

: I think this has been so beneficial for me, especially during this pandemic. We all follow each other on social media and can see how each other's runs are going, even when we can't run together. Knowing that my run group meets up twice a week helps me to plan out my schedule so that I know when I'm running instead of only going when I

feel

like going.

I pay for classes online: There are many gyms, studios, and trainers offering affordable or Pay What You Can (PWYC) classes online. The yoga classes I purchased offered Live Zoom classes as well as pre-recorded classes so you can do as many classes or as little as you want. I have grown to enjoy doing workouts in the comfort of my own space.
I downloaded an app: I hate to admit it, but my competitive personality makes me want to see what everyone else is doing. I don't know if it's FOMO or if I just need that extra bit of motivation, but once I got a watch and sync it up to my

Strava app

, my routine was 100% solidified and I haven't missed a run since!
BONUS: With Summer here, you'll see more classes popping up all over the place, both indoors and outdoors. Take advantage of joining a free or paid group so you can meet new people or stay social while also getting a good workout in!
---
I have never been so dedicated to a workout routine, and although COVID-19 wreaked havoc on the entire world, it has certainly put a lot of things into perspective for me. I now know what it is like to stick to a routine and reap incredible mental benefits. Don't get me wrong, this isn't a cure for anxiety, depression, or other mental disorders. I still encounter anxiety often, but now I have a healthy tool to pull out of my toolbox to help combat feelings of helplessness or sadness. 
I plan on continuing this beyond this 3rd lockdown (yes, Ontario ended its 3rd lockdown mid-June 2021!) and seeing how this sticks once our society goes back to what we once considered "normal".
Have you noticed a change in your mental health since COVID-19 forced us into lockdown(s)? How are you feeling now, and what have you done to ensure you stay in good health mentally and physically? Let me know in the comments below!