I love making smoothies, but I'm guilty of making the same smoothie over and over again because I know I love how it tastes and I can make big batches that will last me at least 3 days.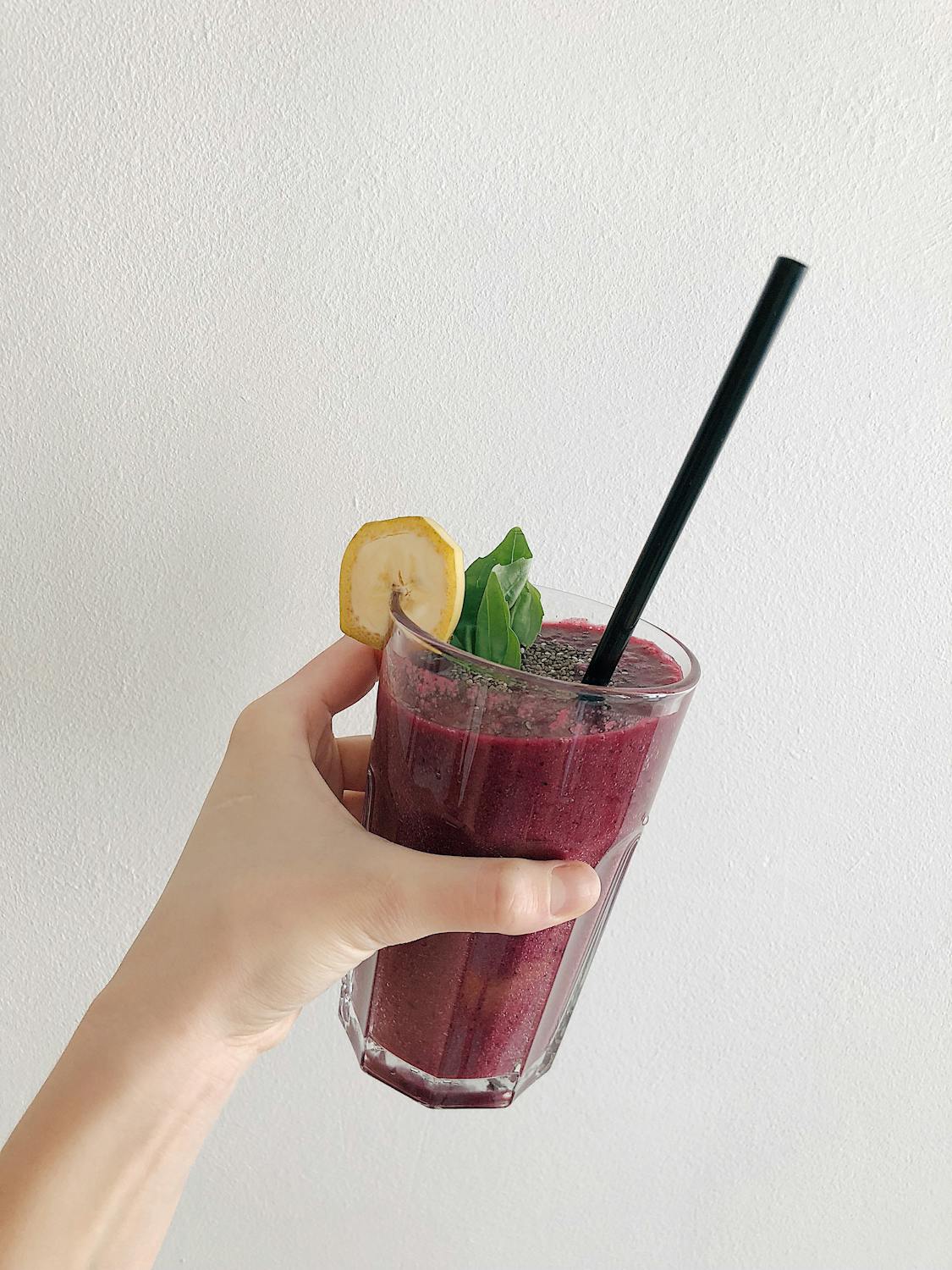 On my hunt for new ingredients to try out, I realized I already have many of these ingredients in my pantry: spices, supplements, seeds, and canned goods! Here's a list of some of my favorite superfood add-ins for filling, nutritious, and delicious smoothies!
---
Superfood Add-ins
Maca – Both an adaptogen and a superfood, this root vegetable is rich in protein, fiber, calcium, magnesium, and amino acids such as glycine and arginine. As an adaptogen, Maca helps to regulate hormone production so that it is neither too high, nor too low. It enhances the function of the hypothalamus and pituitary gland, helping to restore balance to the adrenals. It has a nutty, butterscotch-like flavor that can easily be mixed into smoothies or baked goods for a potent energy boost! Other benefits of Maca include increasing libido for men and women and improving mood and menopause symptoms.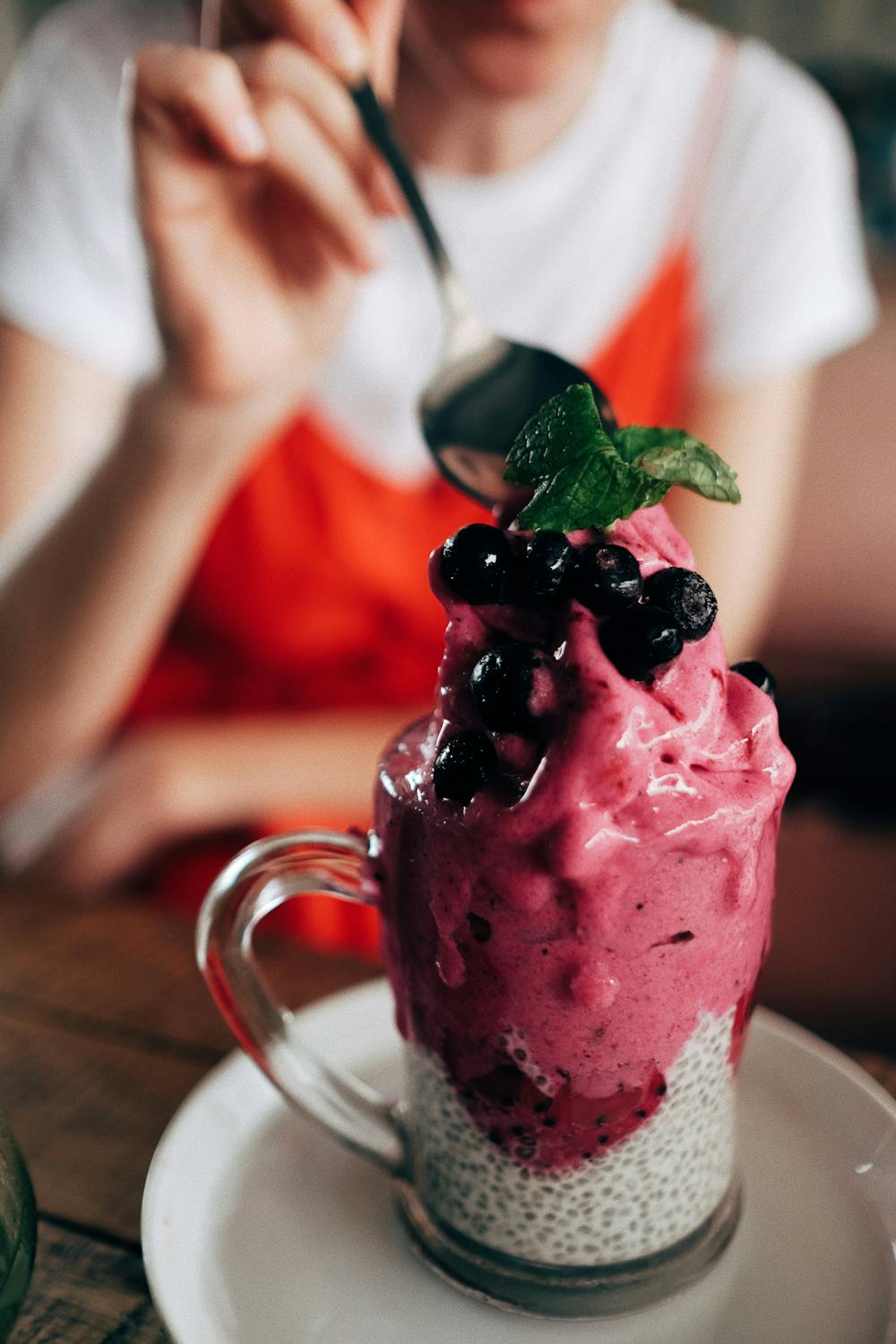 Collagen peptides – Collagen makes up about a third of the proteins found in the human body. When your body naturally produces collagen, this is known as Collagen Synthesis. Two amino acids that kick-start this collagen synthesis are known as Glycine and Proline. Without these, you are reliant on a Collagen supplement. Another thing to keep in mind is that Vitamin C is essential to this process; a Vitamin C deficiency means that your natural collagen production will suffer. There are over 28 variations of collagen, but the 5 that I believe to be the most important and well-rounded are Type 1, 2, 3, 5, and 10. For healthier skin, nails, hair, gut, and brain, add a scoop of this tasteless powder to your smoothie!
Chia Seeds – These tiny black seeds from the chia plant known as Salvia hispanica are native to Mexico and Guatemala. These ancient seeds are only now becoming recognized as a modern-day superfood. One ounce of Chia Seeds contains 11 g of fiber, 4 g of protein, 9 g of fat (Omega-3s for the win!!), calcium, manganese, magnesium, phosphorus, zinc, niacin, potassium, thiamine, and vitamin B2. I can't see why you wouldn't want all of that in your smoothie, especially because 1 ounce provides only 101 calories, is virtually tasteless in a smoothie, and will break down and thicken your smoothie!
Matcha – Although Matcha makes a comforting low-caffeine option, that doesn't mean you should limit its abilities to only tea! Many bake with matcha, and I love to put a small teaspoon into my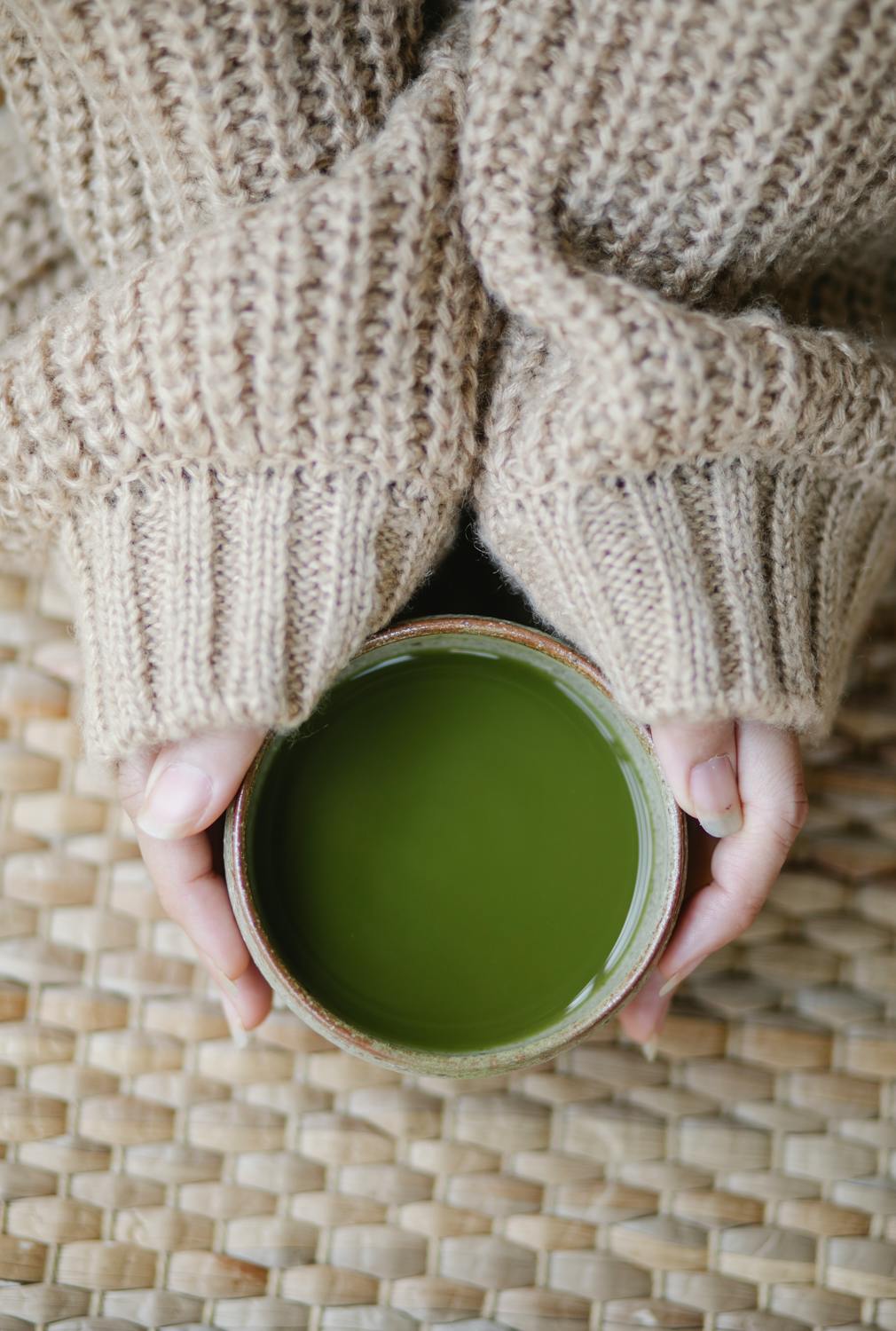 smoothies for all-day energy without the jitters. I also love that I don't have to whisk this myself to make a tea and I can just blend it in with everything else. It isn't cheap, but a little goes a long way and adds a beautiful flavor (nutty and smooth) to almost any smoothie blend. It is full of antioxidants, catechin, and is known to boost metabolism, as well!
Hemp Hearts – This superfood contains high amounts of protein, ranging from 19.5 to 26.9%, and is low in carbs/starch, making it a perfect addition to your smoothies across most diets. They contain plenty of omega-3 fatty acids, which help to boost immunity, stabilize blood pressure, fight inflammation, and help your brain to function optimally. Hemp seeds contain antioxidants that protect against LDL oxidation, a major contributor to heart problems. The amino acids in hemp seeds help to repair and build muscle tissue for those looking to build muscle and maintain it! I like to use hulled hemp hearts, but keep in mind, you can also use the whole hemp seed. The main difference? Hemp seeds contain a form of insoluble fiber we do not get much of in our diets, so this can be beneficial for those looking to flush toxins from their intestinal tract. Hulled Hemp Hearts have the fiber removed, and are much softer, and to some, more palatable than the former. We'll leave it up to you!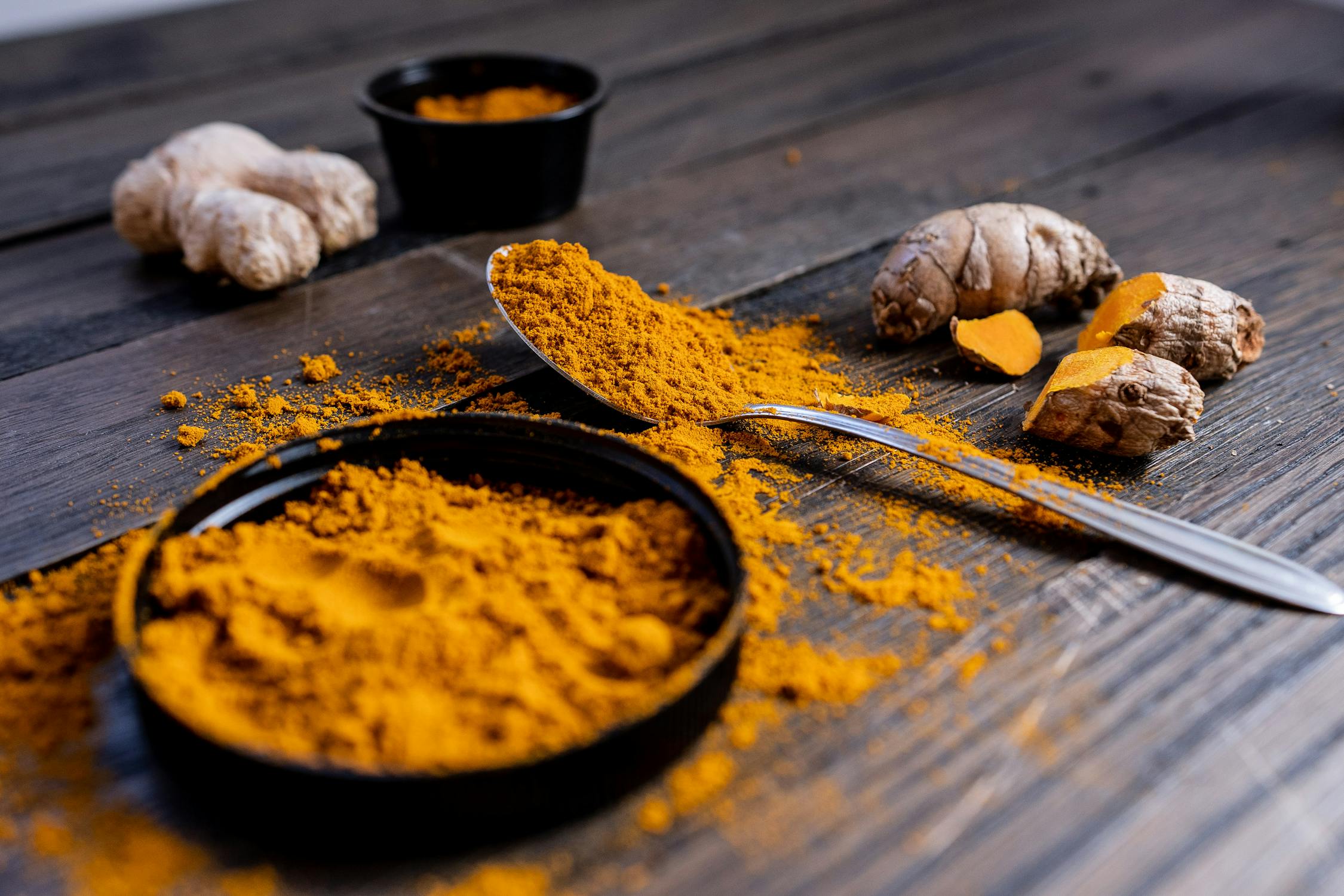 Turmeric Curcumin – Many people find it hard to believe that Turmeric can be put into any food other than a delicious curry. Au contraire! I love this in my smoothies. Be aware, you will feel a little kick, but it's not necessarily spicy. Curcumin is a natural anti-inflammatory compound, meaning it combats chronic, non-acute, short-term inflammation. It's chronic inflammation that can lead to heart disease, cancer, Alzheimer's, and other degenerative conditions. Lastly, although Turmeric does not necessarily give you a boost of energy, it does increase serotonin and dopamine receptors in your brain. These can help you fall asleep and wake up naturally without that groggy feeling all day.
Spirulina/Chlorella – Although these are two different add-ins, they tend to be found together in many supplements. Too much of either can upset your stomach, so a little goes a long way. They are both forms of algae with impressive nutrient profiles, such as lowering risk factors of heart disease and improving blood sugar management. Chlorella is higher in calories, Omega-3 fatty acids, provitamin A, riboflavin, magnesium, iron, and zinc. Spirulina is lower in calories but still contains a high amount of riboflavin, thiamine, iron, and copper. Both are high in antioxidants and come in a beautiful forest green color. Half a teaspoon should be enough, as they do provide quite a sea-weedy flavor if you add too much! Here's a great recipe that you may want to try out that includes both Spirulina and Chlorella!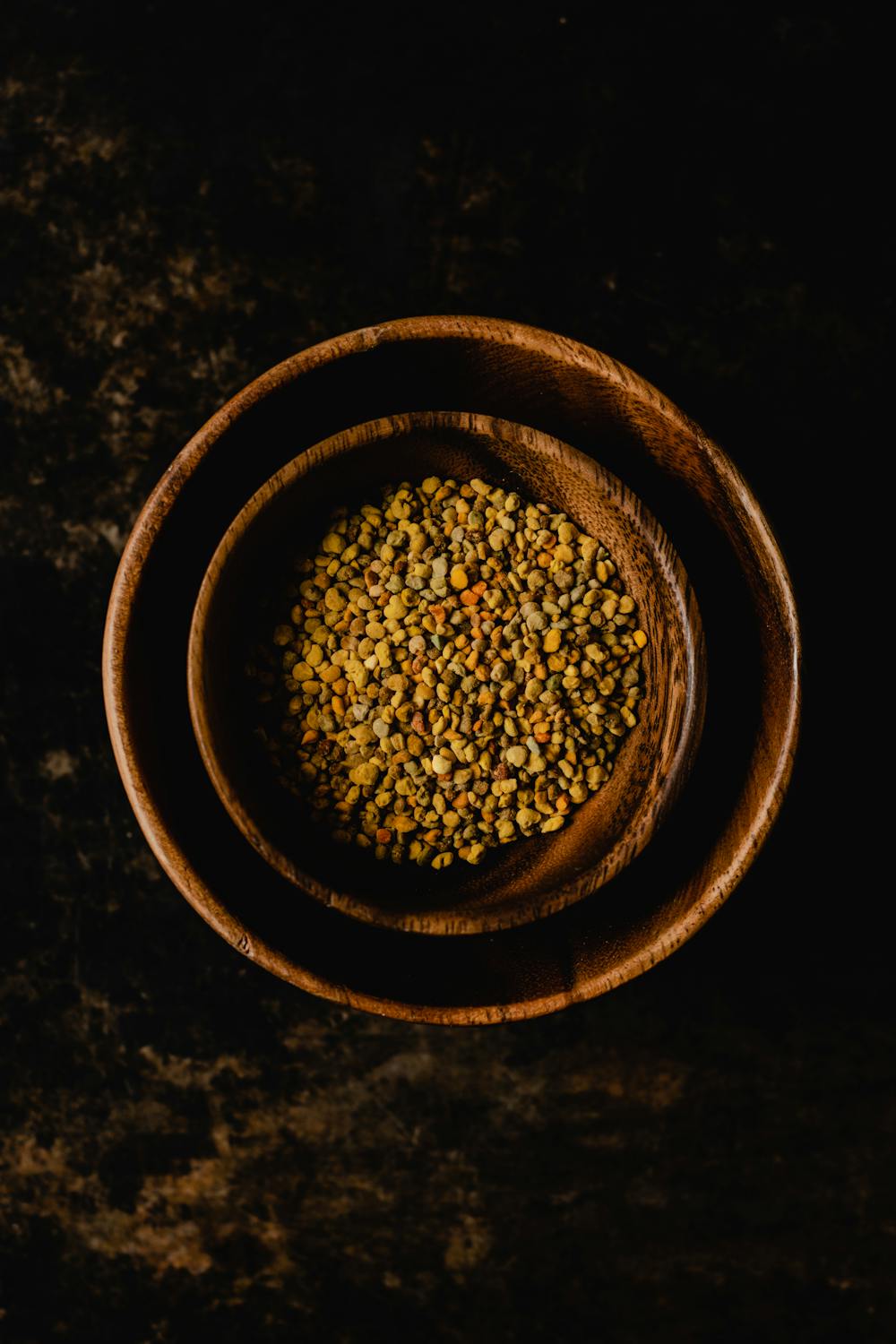 Bee Pollen – Bee pollen is made up of carbs, fat, protein, vitamins, minerals, and antioxidants. One tablespoon contains only 40 calories and 7g of carbs! Susan Curtis, natural health director at Neal's Yard Remedies, told the Huffington Post that "bee pollen is the richest source of vitamins in a single food. A nutrient powerhouse of eighteen vitamins including a B complex, all essential amino acids, fatty acids, RNA/DNA nucleic acids, enzymes, and is at least 25% protein.". It's especially nice on top of a smoothie bowl, yogurt, or oatmeal. If I have allergies to bee stings or honey, should I stay away from bee pollen? Unfortunately, you might have to… One study says that it could help treat seasonal allergies, but if it doesn't and you do in fact have an allergy, it can cause anaphylaxis, so check with a doctor before trying this one out.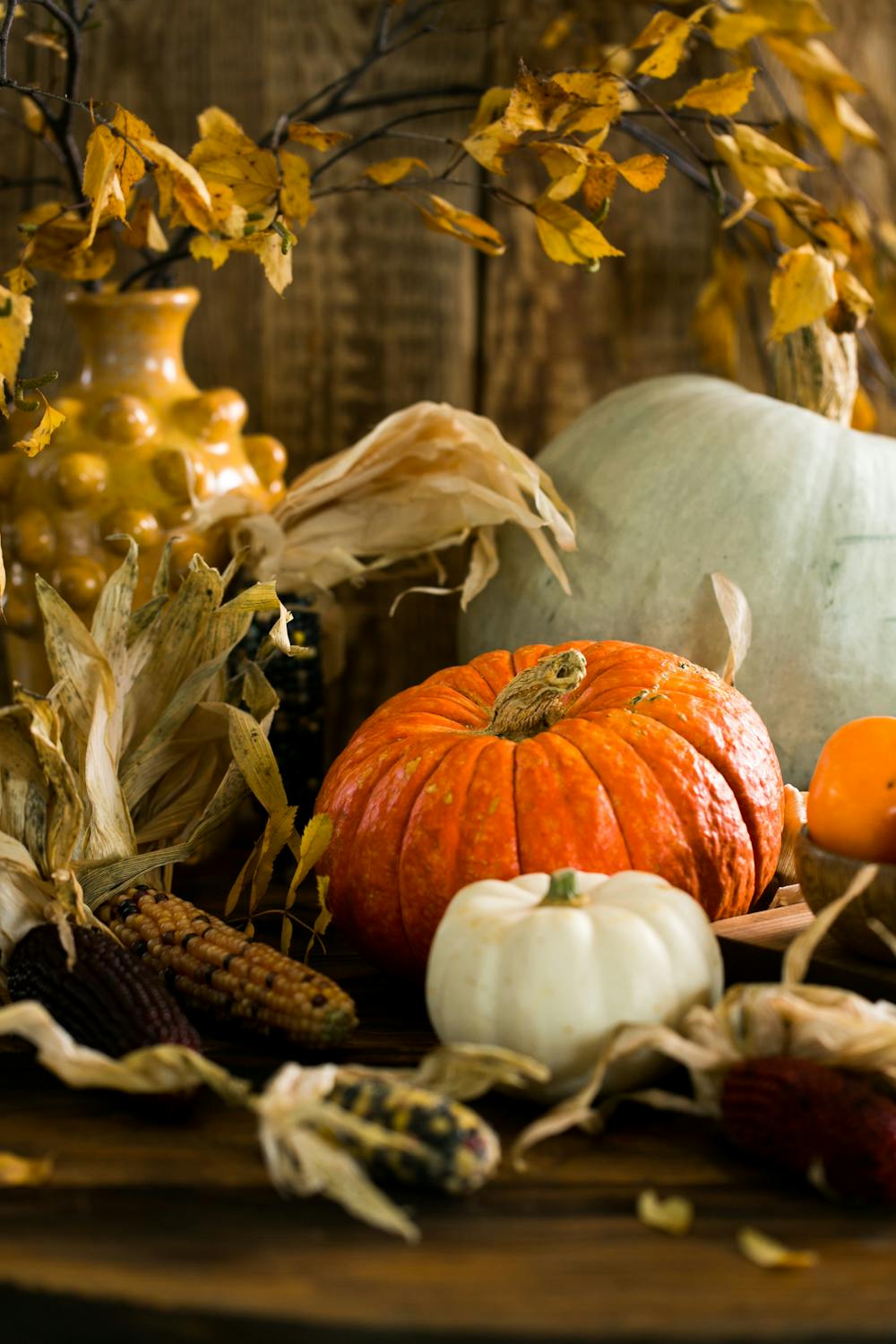 Pumpkin – I love that you can get good-quality pumpkin in a can (look for a sugar-free version!) without having to buy an entire pumpkin, roast it, and cut it up yourself. With a whopping 87% of your Vitamin A intake, pumpkin ensures your body's natural defense against illness and infection works properly, improves your vision, and helps keep your skin healthy and bright. If you don't want to buy the canned version, a good pumpkin should feel heavy for its size and be free from blemishes. The pumpkin's shape doesn't matter, just choose one with a stem that is 1–2 inches in length to avoid early decay. This will add smoothness to your smoothie as well as bring back Fall vibes for those of you who aren't ready to move on from cozy sweaters and pumpkin spice lattés!
Cacao nibs/powder – This is where the chocolate flavor for the smoothie comes from! Cacao is the raw, pure form of chocolate. Made from the fruit of the cacao tree, cacao is minimally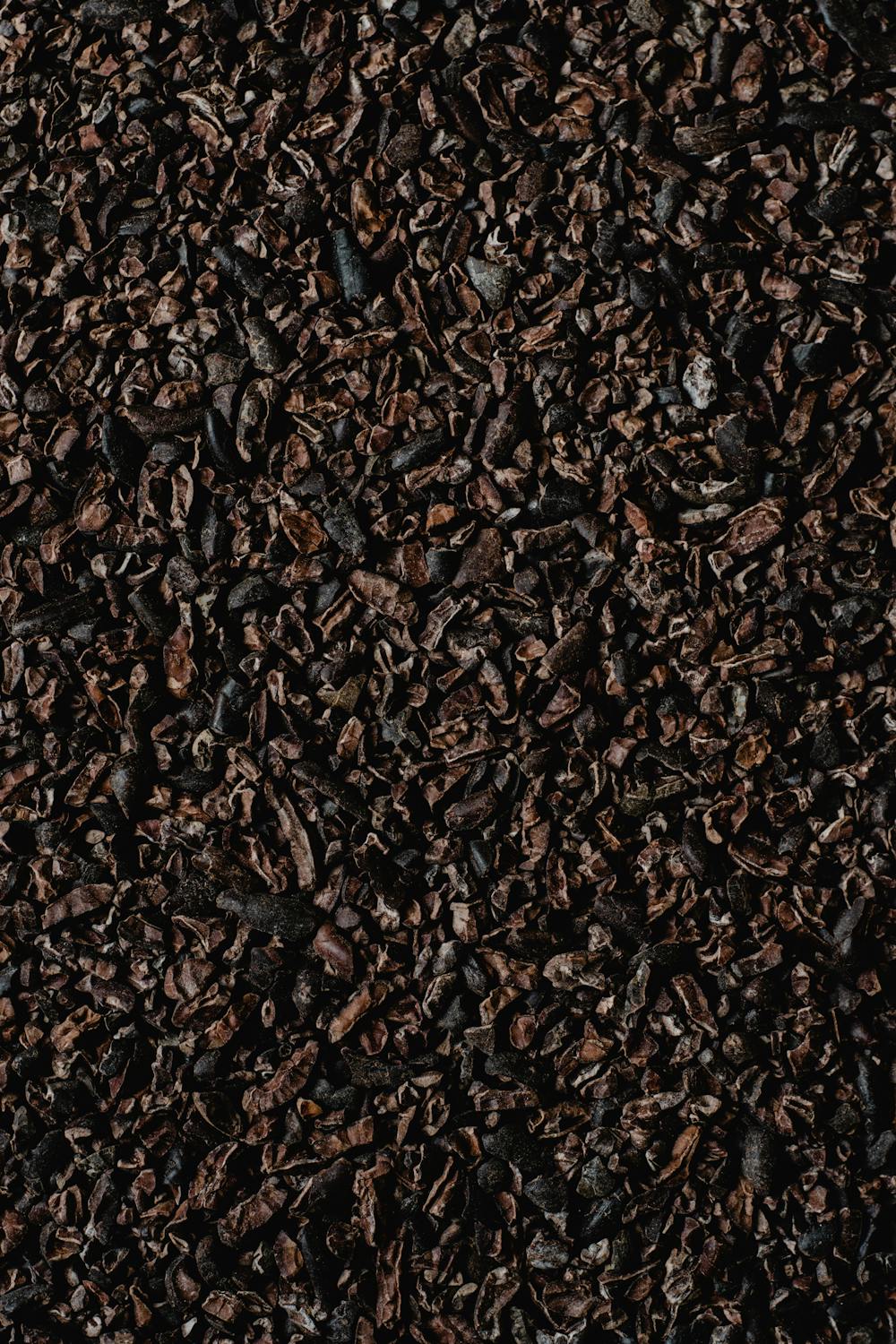 processed. Cocoa is one of the most polyphenol-rich foods that is widely consumed in the world. It contains flavanols, a type of phytonutrient found only in plants. Consuming cocoa flavanols improves cardiovascular function and lessens the burden on the heart that comes with the aging and stiffening of arteries. Cacao flavanols can also lower blood pressure, improve blood flow to the brain and heart, prevent blood clots, and fight cell damage. Cocoa powder has a higher antioxidant activity than green tea, making this a pretty incredible superfood to add to your meals! Cacao nibs and banana make for a chunky, thick, rich, and satisfying smoothie! 
---
For those of you on a time crunch
I make big batches of smoothies because, well, honestly, I'm lazy. I hate cleaning my blender, but I try to clean it the moment I'm done using it so that nothing gets stuck to it causing me to have to scrub the inside. But let's be real: we don't always have time to make a smoothie. We want to get all our veggies and fruits in for the day, but blending it or making sure that we have all the ingredients we need is not always possible or at our disposal.
When I don't have time, don't feel like making a smoothie, or I'm traveling, I rely on a greens powder like NutraChamps Super Greens to get me through my meal or snack. That way, all I need is one shaker bottle or my portable electric milk frother to mix the greens super well and a scoop of my greens powder. One scoop of this stuff gives you 1.5x the recommended daily value of fruits and veggies for your day, so you've already hit your quota!
Let me know if you have tried to use some of these ingredients in your smoothies. Some of my favorites are Turmeric, Collagen, and Cacao Nibs. Now that Spring is here and Summer is around the corner, I feel like I can make cold and refreshing smoothies more often. Do you use ingredients I didn't include on this list? Which ones are your fave and which are you going to ditch? Let me know in the comments below!
---
Resources:
https://foodal.com/drinks-2/smoothies/superfood-add-ins/

https://www.cookinglight.com/eating-smart/nutrition-101/bee-pollen-health-benefits

https://www.healthline.com/nutrition/chlorella-spirulina

https://www.healthline.com/nutrition/11-proven-health-benefits-of-chia-seeds
---
Chelsea Pineiro
Chelsea has been active most of her life, which led her to become a Personal Trainer and Yoga Instructor for the past 7 years. Health and Fitness are not solely dependent on movement, though, and with that understanding, she addresses her client's other needs, such as diet, mindfulness, and stress management.
When she is not training clients or teaching Yoga, she is finding new activities that keep her mind and body active, such as rock climbing, hiking, listening to podcasts, or playing Board Games with friends. She is constantly working towards finding natural solutions to live as long as possible, inclusive Yoga for all body types, and aiming to find mindfulness in everything she does.