Winter is over, the sun is out a little longer, and it's warming up outside, which means that we're likely spending more time outdoors. For those of you who have sun all year long, I envy you! 
I'm in the process of swapping out my beauty products from Winter to Spring. This happens every year: I tend to just continue using products until I finish them, even if they're too thick for my skin. I also tend to keep products for a little bit too long past their expiry date (gross, I know!). So this year, I've decided to try something different. I did some research to find out what I truly needed for my skin so that I could finally start treating it properly. Since wearing the face mask and being confined to my own small space in my condo, I was finding my skin was getting worse and worse, but I didn't do anything to improve it.
That stops now. Here are the tips and tricks I learned when transitioning from Winter to Spring, and what I found helpful, even as a reminder, so that I knew I was giving my skin the absolute best it deserved. 
---
Tips and Tricks to prep your Skin this Spring
Exfoliate
This is something I've definitely overdone in the past. An exfoliant is a cosmetic product designed to remove dead cells from the surface of the skin. It helps to remove dirt and impurities from the face to unclog pores and help prevent acne. It allows for a brighter and more even complexion. It's easy to see how one may overdo this. 
Not only is dead skin on your face causing dullness, clogged pores, and more noticeable fine lines and flaky patches, but it's also making it harder for your expensive skincare products to penetrate your skin, rendering them less effective.
You can either choose from a chemical exfoliant (acids and/or enzymes) or a physical/mechanical exfoliant, which uses particles such as seeds, powders, or beads to mechanically slough off the dead skin. Chemical exfoliants include AHAs and BHAs, while physical/mechanical exfoliants include exfoliating brushes, sponges, gloves, or scrubs.
Dry skin – prefers chemical exfoliants like AHAs, avoid mechanical exfoliation because it can be drying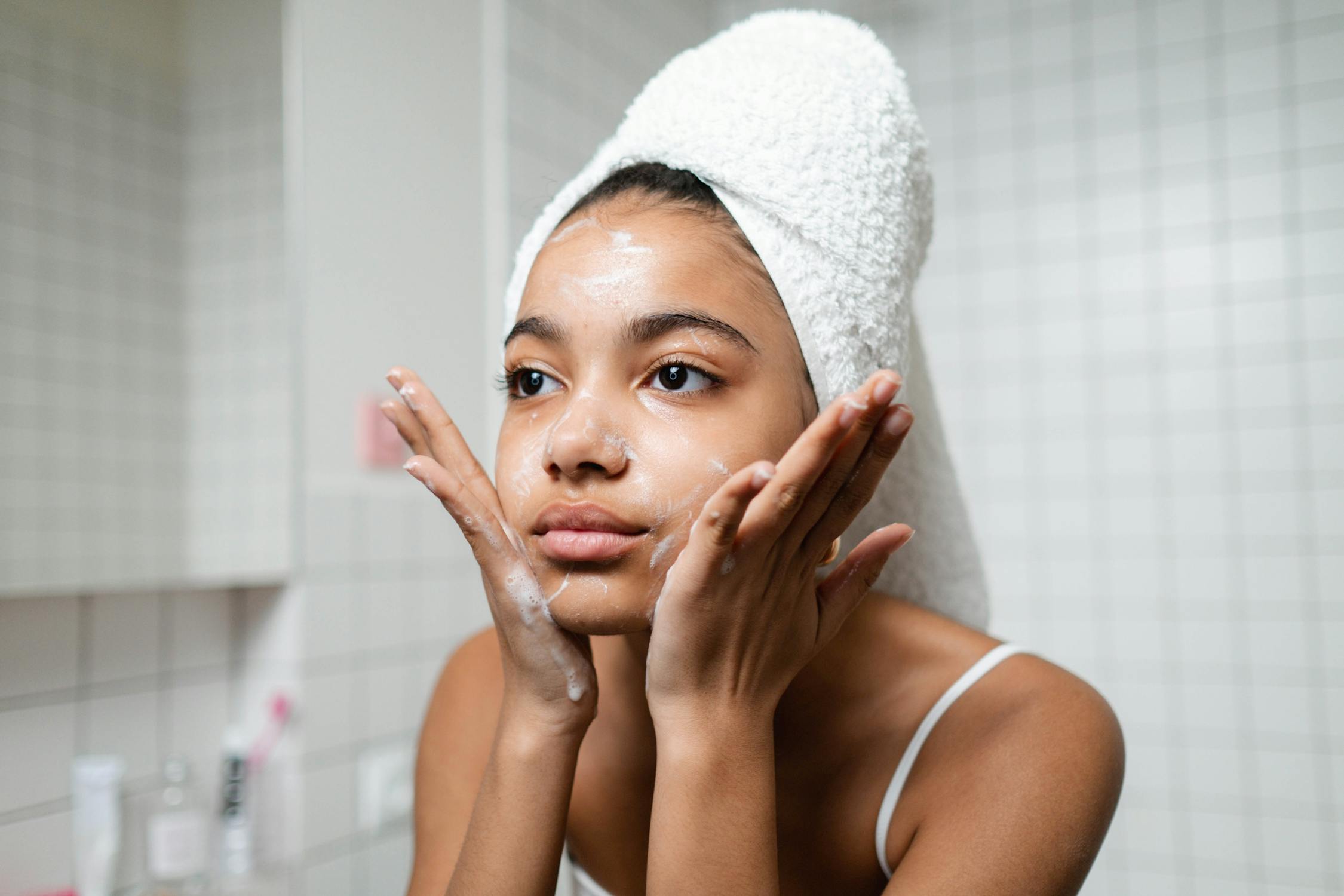 and can lead to microtears.
Sensitive skin – Avoid mechanical exfoliation as it will cause irritation and redness. Instead, try a mild chemical exfoliator or a salicylic acid peel 
Oily skin – Some manual exfoliation and brushing can be beneficial for this skin type! 
Normal skin – Manual and chemical exfoliation are both safe for this skin type.
Combination skin – Depending on how your skin is feeling, both methods of exfoliation work for this skin type. Just don't use both in one day. 
For the body, look into methods that will work for different body parts, as you may not want to use a body exfoliant on your face, and vice versa.
---
Moisturize
Swapping out your heavy moisturizer for something a little lighter is important. 
Some good options will have ceramides, glycerin, and niacinamide. Other options include hyaluronic acid or water-based formulas. 
You'll want something lighter because our skin tends to hold more water in spring and summer.
And yes, your moisturizer can contain SPF if you want everything in one. However, many dermatologists will recommend you wear sunscreen on top of that if you're using something that is SPF 50 and under.
---
Wear sunscreen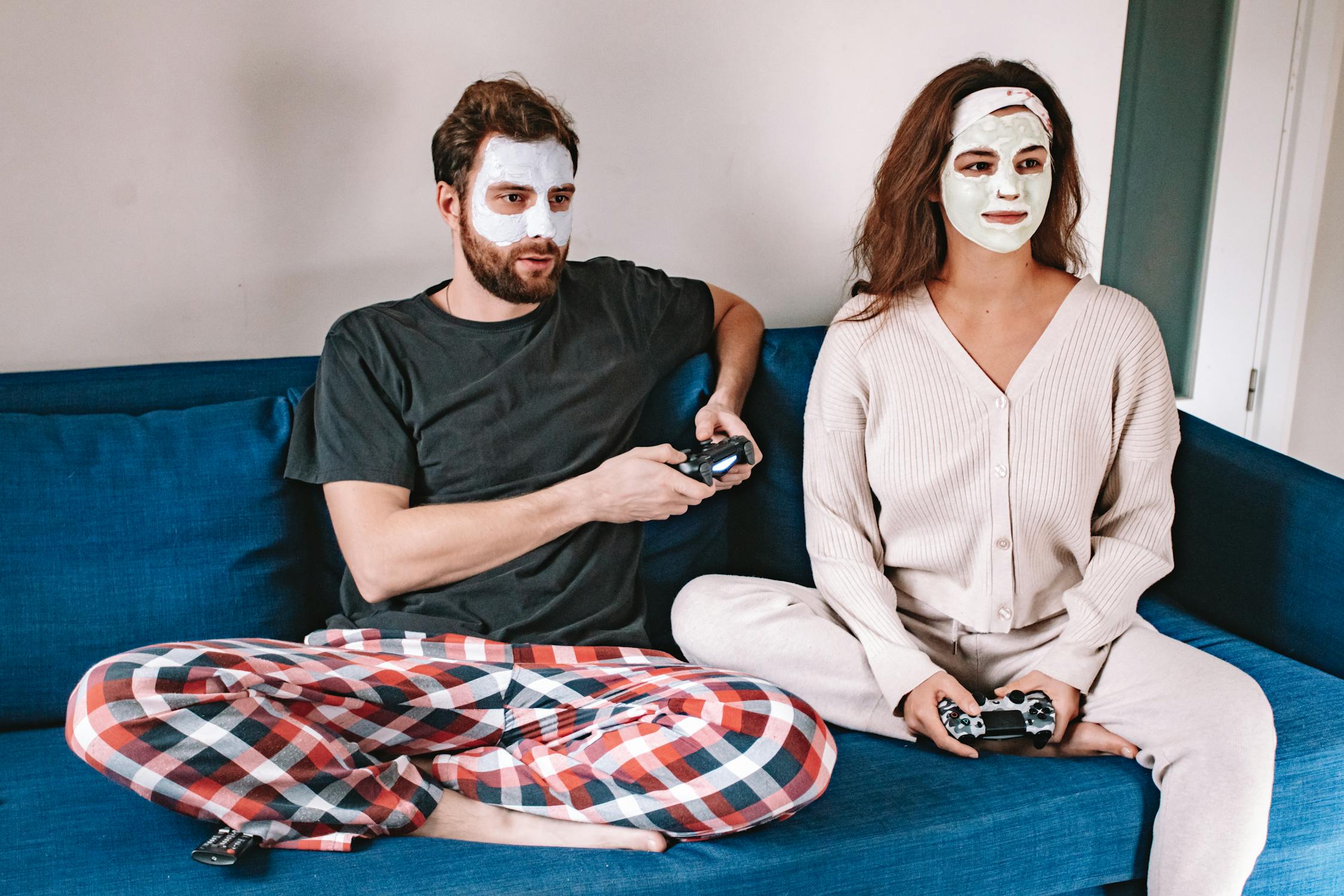 Every day, everywhere. Indoors or outdoors. No matter the weather wear it. 
I personally like to always have 2 sunscreens on hand. I like to change up my SPF depending on a few factors.
How hot or cold is it outside? This will determine whether I wear a thick or light sunscreen. 
How long will I be outside? If I'm just stepping out to do errands or working indoors all day, I'll likely wear a lower SPF and not feel the need to reapply throughout the day. If I'm going to the beach for a few hours with friends, I'm going to want my highest SPF and will carry it with me for reapplications.
Do I need to cover my whole body in SPF or just my face? Most of the time I'm wearing thick clothing that has UV protection, but if I don't, I will cover my whole body with sunscreen. My favorite all-over sunscreen is this one. 
---
Clean your brushes… please!
You heard me! When was the last time you washed your makeup brushes? 
These brushes and sponges build up a large amount of hard-to-see grime and bacteria. When you don't wash your brushes often enough, you risk spreading these germs all over your face. 
No need to go out and spend a fortune on brush cleaner. Simply wash your brushes and sponges with a natural cleanser, then lay them flat to dry for 24 hours. 
---
Supplement
Topical collagen and other facial treatments can cost an arm and a leg. Consider supplementing to bring about beauty from the inside out.
Rather than just covering up your imperfections, consider what could be going on inside your body to cause skin issues.
I went to see a naturopath about some health issues, one of them being the cystic and hormonal acne I was getting once I got off of birth control (BC). This is perfectly normal, especially if you've been on BC for years. I decided that changing up my products was only going to do so much for me, and was likely costing me a lot more in the long run.
I decided to change my eating habits, go for some blood tests to figure out what could be happening hormonally, and with that information, I started taking new supplements to make sure I was getting all the nutrients I needed for a health body and clear skin.
Not everyone can afford to get blood tests for hormonal issues or vitamin deficiencies, so what can you take right now to ensure healthier skin? Antioxidants are one of the major supplements that can be taken year-round to avoid sun damage. This should be taken on top of your daily SPF regimen! 
Vitamin C is an affordable option for anti-aging, wrinkle reduction, and to help hydrate your skin. Vitamin C is found at high levels in the epidermis (outer layer of skin) as well as the dermis (inner layer of skin). The recommendation is 1,000 mg per day, which many can get naturally from food sources.
Vitamin D is produced by the sun, but many of us may not want to spend too much time in the harsh UV rays. Taking a Vitamin D supplement with vitamin K added to it can help with absorption. The best thing about NutraChamps' Vitamin D product is that it's vegan; the main ingredient, Cholecalciferol, comes from Lichen. The Vitamin K in this product can also air certain skin conditions like stretch marks, spider veins, scars, dark spots, and under-eye circles.
Vitamin E is another antioxidant. It helps to protect skin against sun damage. It absorbs the harmful UV rays from the sun and can also help prevent skin inflammation (especially when sunburnt or when you get a cut). I know we're working on getting beautiful skin from the inside out, but I figured I'd mention NutraChamps' new HairFlair Gummies which contain Vitamin E as well as other essential vitamins that aid in healthy skin, hair, and nails.
Collagen Peptides help to regenerate from the inside. A scoop a day of this in your water, juice, or coffee will leave you with radiant, youthful, glowing skin and stronger, healthier hair & nails. Say goodbye to brittle nails, thinning hair, and sagging skin – NutraChamps' scientifically designed collagen helps improve skin elasticity, moisture levels, and fights against wrinkles and signs of aging. Their collagen is double hydrolyzed and enhanced with Vitamin C for even greater health & beauty benefits.
---
Conclusion
There are certainly other things and products you could consider when transitioning your skincare from Winter to Spring, but I suggest starting with the little things. If all you can do right now is change your moisturizer and use a good SPF, don't worry about the other steps. One thing at a time is better than nothing at all.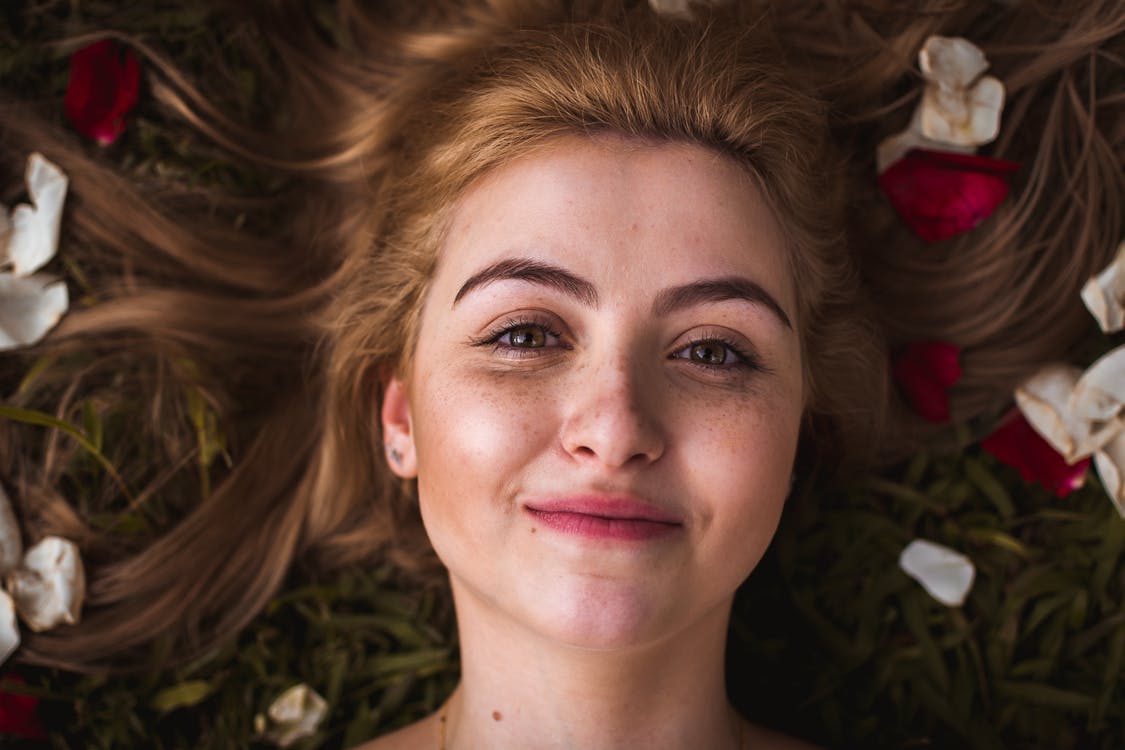 From exfoliating to moisturizing, and applying a solid SPF, these are just the things you can do to improve your appearance on the outside. Don't forget to supplement with vitamins that will help you achieve beauty from the inside out. Remembering to toss out expired items is super important – especially old brushes or anything that is over 6 months old – although, I must admit I'm terrible at this. Money doesn't grow on trees, and throwing out a $50 bronzer is not easy on my wallet. Making sure you wash your utensils and sanitize your makeup items is key to keeping your routine fresh and clean!
Have you already switched your routine up and swapped out your make-up or skincare items? Let us know which step you absolutely cannot skin in your Spring skincare routine.
---
Resources: 
https://www.lorealparis.ca/en-ca/switch-up-your-skincare-routine-for-spring
https://www.realsimple.com/beauty-fashion/skincare/spring-skincare-routine
https://www.instyle.com/beauty/skin/spring-skincare-tips
https://www.ellecanada.com/beauty/spring-skin-care-maintenance
https://www.vogue.com/article/transitional-skin-care-dry-skin-winter-spring