If you aren't listening to podcasts, what are you waiting for?
While keeping you informed about things you enjoy, podcasts can also change your life (yes, I'm serious). A great podcast can open up a new perspective and inspire you to do new things whether you're outdoorsy, into politics, into sports, or self-care. You will be able to learn and grow from podcasts — and we've curated the best ones for you! 
Keep reading for a chance to win one of our most popular Bundles!
---
Here are the top 10 podcasts that have made a huge impact on my life, in no particular order
Host/s: Comedians, W. Kamau Bell and Hari Kondabolu. They usually have a guest or two on each episode.
Length: 60 mins – 90 mins, released in seasons (so far, there are 3)
Topics: W. Kamau Bell and Hari Kondabolu are comedians who take politics seriously, and it shows in these well-thought out, broken down, and funny episodes. These two are trying to reinvent our Democracy. This one definitely isn't for everyone, but as a left-leaning individual, I can really relate to a lot of the topics they touch on. And I challenge you to listen, even if the topics get uncomfortable. 
Host/s: Stephen J. Dubner, co-author of the Freakonomics books.
Length: 30 mins – 60 mins
Topics: This podcast features things you always thought you knew and things you never thought you wanted to know. Guest stars: Nobel laureates and provocateurs, intellectuals and entrepreneurs, and various other underachievers. Topics vary from: "Does anyone really know what Socialism is?" to "The Zero Minute Workout". Super interesting stuff!
Host/s: Michael Barbaro and powered by New York Times journalism
Length: 20 mins – five days a week
Topics: Quick snippets of news – The biggest stories of our time, told by the best journalists in the world. When I don't have time to watch the news (I tend to go down the rabbit hole and I watch for hours!), I will listen to this if in the car, on a walk, or while doing mindless work/chores at home. 
Host/s: Tim Ferriss (a self-experimenter & author of books like The 4-hour Workweek) + guests
Length: 30 mins – 90 mins
Topics: What does he not cover?! He also sends out a monthly newsletter keeping you informed on what he's working on and asking his listeners for guest requests! My favorite topics he has covered are: Investing, Psychedelics, Biohacking, Meditation, and his "Books I've Loved" segment in his Newsletter.
Host/s: Tom Bilyeu + guests
Length: 30 mins – 60 mins
Topics: Bilyeu is a serial entrepreneur and co-founder of the #2 Inc. 500 company Quest Nutrition. Impact Theory is a business and mindset-focused interview show that will teach anyone aspiring to greatness the secrets to success. He is known for his passion and preparation and reminds me a lot of Gary Vaynerchuk. Bilyeu digs deep and brings the urgency of someone hungry to put what he's learning to immediate use, making the show not only entertaining but also hyper-useful. On top of that, Lisa Bilyeu, his wife, has a great podcast called, "Women of Impact" which I also love. I prefer her IG live chats a bit more than her podcast, though.
Host/s: Sarah Silverman
Length: 45 mins
Topics: NSFW (Not safe for work), unless you're wearing headphones. Sarah Silverman is one of my favorite comedians, and I really appreciate her work in the political, environmental, and social justice spheres. She also just happens to be hilarious. She takes calls and provides sometimes serious, sometimes anecdotal advice. I never thought I'd learn something new from this pod, but I always do, and I usually leave feeling lighter and happier.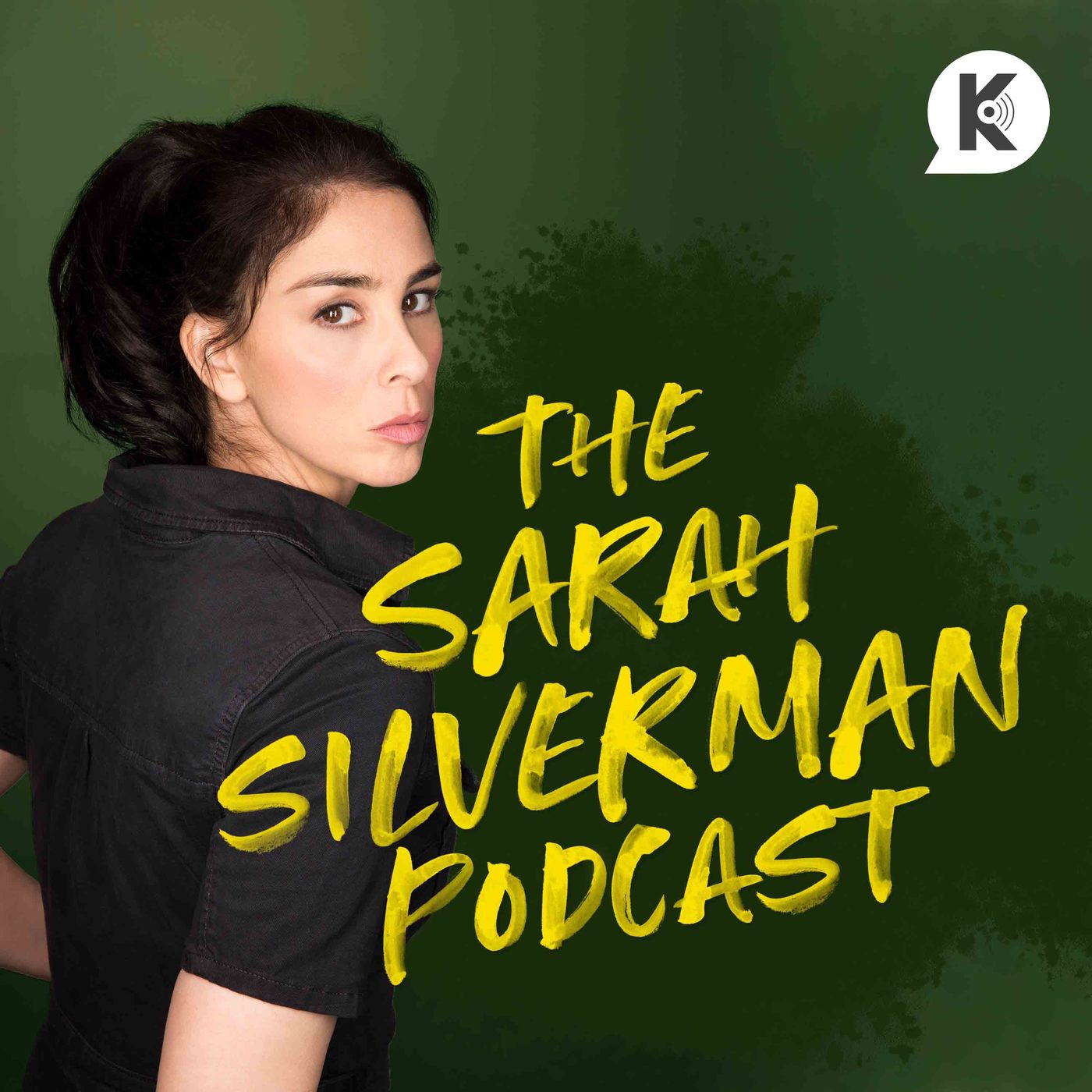 Host/s: Varies depending on the Podcast
Length: 20 mins – 90 mins
Topics: An American privately and publicly funded non-profit media organization based in Washington, D.C. It was established by an act of Congress and most of its member stations are owned by government entities (often public universities). NPR produces and distributes news and cultural programming. They are known for their shows Morning Edition and All Things Considered, attracting an audience of over 14 million listeners per week respectively! My favorite NPR podcasts are It's Been a Minute with Sam Sanders and Code Switch; both are full of fearless conversations about race, politics, pop culture, and more.
Host/s: Aaron Alexander + Guests
Length: 60 mins
Topics: Alexander brings together the world's top thought leaders on all things health and wellness to share their views on living optimally. To me, he seems like a perfect balance between weightlifter, spiritualist, and self-learner. He practices what he preaches, which is important coming from a Personal Training background. On top of all that, he has a very contagious laugh!
Host/s: Brené Brown + guests
Length: 30 mins solo / 60-75 mins with a guest
Topics: One of my favorite podcasts! Brown spent over 20 years studying the emotions and experiences that bring meaning and purpose to our lives. She has studied shame and vulnerability and understands our need for connection. She encourages conversation on and off the mic. Although she is an expert in her field, she is constantly learning something new in every episode and has had incredible guest speakers on her podcast, even though it is pretty new!
Host/s: Krista Williams and Lindsey Simcik
Length: 45 mins – 90 mins – Tuesdays and Thursdays
Topics: This podcast is full of honest and inspiring conversations about wellness, spirituality, entrepreneurship, self-development, and more. Williams and Simcik created the podcast to transition them from their 20s to their 30s, but they realized how much their podcast meant to them and kept it going! They both came from jobs they did not enjoy, and have found a new community full of conscious, purpose-driven dreamers.
---
Now I'd like to hear from you!
What are some of your favorite podcasts? What attracts you to a podcast? I find I learn a lot in the 30-90 minutes I have to listen to a podcast (or 2 or 3…), but sometimes a short episode is all I need.
I had fun compiling this list, and I'm listening to so many more podcasts than I can list, but these are the top 10 podcasts that have made a big impact on my life in the past year, and I hope they make an impact on you as well. 
Do you like long podcasts? Short ones? Just listening to the radio? If you don't listen to podcasts, let me know how you like to learn new things, either by reading, participating, watching, etc.
Comment below for a chance to win the Immunity Bundle by NutraChamps! The winner will be announced on Wednesday, July 28th, 2021.
↓↓↓
---
Chelsea Pineiro
Chelsea has been active most of her life, which led her to become a Personal Trainer and Yoga Instructor for the past 7 years. Health and Fitness are not solely dependent on movement, though, and with that understanding, she addresses her client's other needs, such as diet, mindfulness, and stress management.
When she is not training clients or teaching Yoga, she is finding new activities that keep her mind and body active, such as rock climbing, hiking, listening to podcasts, or playing Board Games with friends. She is constantly working towards finding natural solutions to live as long as possible, inclusive Yoga for all body types, and aiming to find mindfulness in everything she does.