If you didn't join us for part 1 of this health trends blog, please check it out here first!
Otherwise, let's pick up where we left off. We're going to go over some more health trends that got really popular in 2020 and are likely to roll into 2021 with their innovative, affordable, and therapeutic ways! Let's take a look at the health trends of 2020 and whether or not I think they will remain popular in 2021!
Emotional Wellness
This one hits hard! This whole year has been a huge test for everyone! With the help of emotional wellness (EW) techniques, we got through the year and, perhaps, eve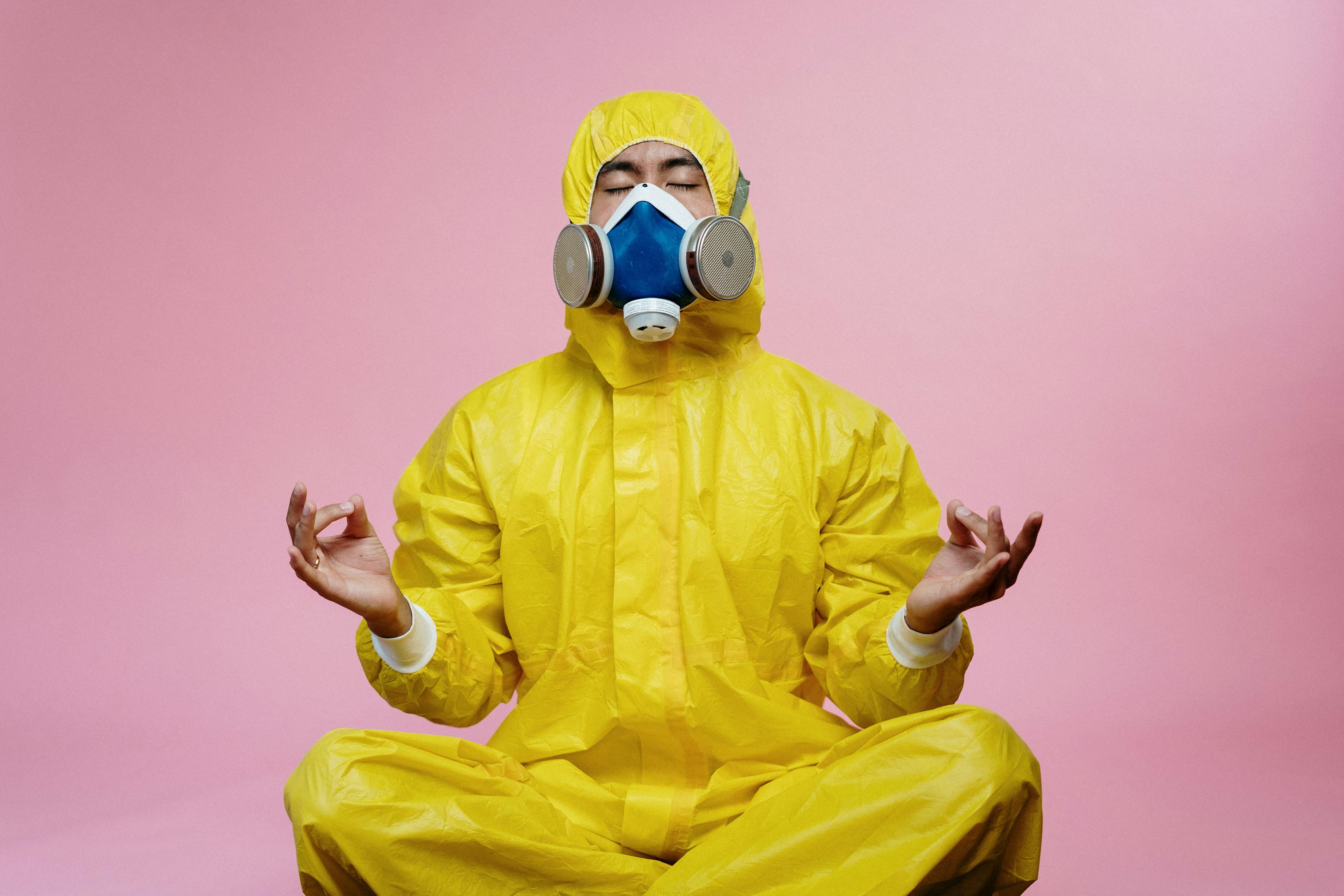 n stronger and happier than before! EW is all about self-care, learning to slow down, stress reduction, and self-development.
Taking the "good" with the "bad", learning not to judge, but to accept and/or problem-solve for a better outcome! 2020 anxiety is "living constantly with a level of fear, a heightened state of arousal, much like Vietnam vets and Iraqi vets live with every day,"* according to trauma counselor, Jane Webber. Our sympathetic nervous system (SNS) isn't able to stay in that state for extended periods of time, and will eventually crash. This hyper-aroused survival mode is likely to continue in most of us if we do not seek help or work on calming our SNS since we don't have a timeline on when this pandemic may end or when we can get vaccinated.
Some great methods and health trends that have safely transitioned online are Meditation, Therapy, and Integrative Health, such as Naturopathy, and other types of alternative medicine. 2020 has re-introduced the importance of connection, albeit through a screen most of the time, re-learning how to breathe, practicing gratitude, asking for help, and re-establishing a schedule for some semblance of "normalcy". 
Let's get a little more in-depth on therapy and meditation as health trends this year.
Therapy and Meditation Health Trends
Therapy through a screen has increased, making platforms like Talk Space or Better Help viable competitors in the health and wellness realm. In 2018, the revenues of TalkSpace, BetterHelp, MDLive, Breakthrough, and ThriveTalk exceeded $259.9 million dollars*, and those numbers were projected to increase 24.65% between 2019 and 2026*. In fact, 88% of people have reported that online therapy is much more affordable than traditional counseling when done over a 4-month period.* So it looks like global telemental health is here to stay for the foreseeable future!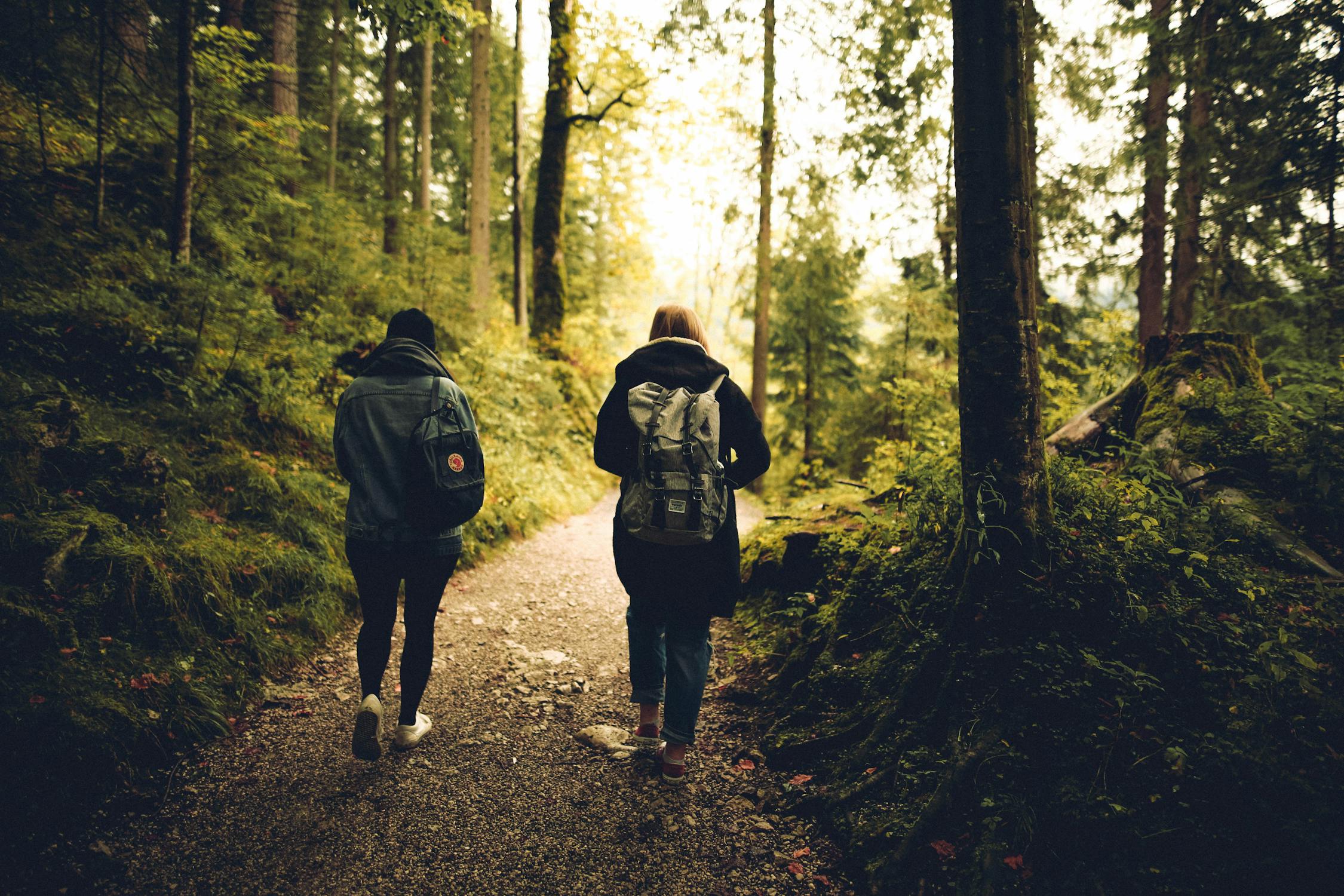 For those who are not able to find an affordable talk-therapy, meditation apps are the way to go. My favorite Meditation App is Insight Timer, but some great runner ups are Calm, Headspace, and 10 Percent Happier. Otherwise, look online for groups that meet up virtually (or in person when it's safer) and charge pay-what-you-can rates for group meditation.
I've tried this with a group in Toronto and found the vibe to be totally different than talk-therapy. Everyone's energy together can create something really special that words don't live up to. For those who can afford to, please consider paying a little extra, as many of the groups hosting these meditations or group therapies are small start-ups just trying to navigate through this funky time. Long walks in a forest, a run around the block, and doing puzzles can also be very meditative. Find whichever works for you! These aren't just health trends, they're lifestyles!
Working From Home
It goes without saying that not everyone will be able to work from home and that those working on the front lines need to be thanked a million times over! Let's not forget that! For those of us who are still working and have had to transition from office to home, the abbreviation WFH is pretty familiar. It's used worldwide now, and it seems like office work could be changed forever due to COVID-19. According to Statistics Canada, 4.7 million Canadians have moved their workspace from office to home since the start of the pandemic. In the States, we're seeing the same numbers, at about 5 million employees currently working at home half-time or more.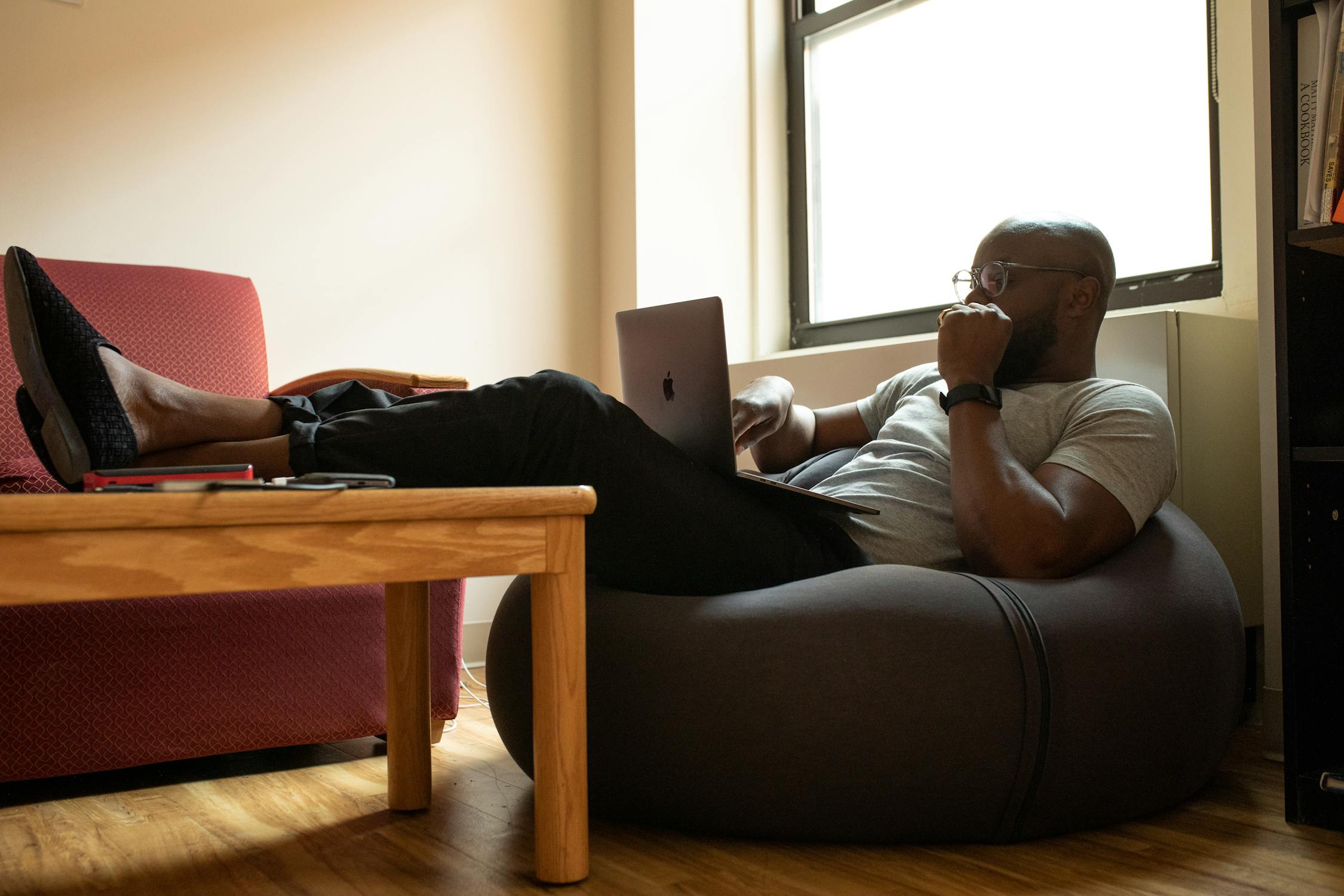 Personally, I can't imagine going back because this feels like our new normal, but I know the day will eventually come once the vaccine is out. I've saved money and time not having to take public transit into work, I haven't had to do my makeup or hair in months, I have time to work on personal projects (art, reading, health, and wellness), and the list could go on. It's no wonder many people have chosen to work from home rather than go back into the office, even though the option is open. About 80% of employees want to work from home at least some of the time*, and it looks like this may very well be a possibility of moving into the new year. 
Some workplaces are discussing the possibility of flexible working contracts. According to Global Workplace Analytics, two to three days a week seems to be the sweet spot that allows for balance between work from home and collaborative work in the office. There's even a Telework Savings Calculator that you can use to find out how much you'd save working from home half-time. Some of these Savings will factor in Absenteeism, Productivity, Reduction in office space, Environmental/Community Annual Savings, and more. I don't think this is a feasible option for all workplaces, and it certainly won't work for essential workers, but I think a lot of office jobs will play around with the idea of a part-time WFH set-up – for 2021, at the least. I'm all about that work-life balance! It makes time to participate in all these health trends!
Integrative Health
I'm very open about the Ayurvedic treatments I adhere to, and I put Integrative Health very high up on my list of things that will not change in the years to come. If I have the funds or insurance to help cover massage expenses, I'm going to get cupping or acupuncture. Every Christmas, I ask for passes to the Float Isolation Tank down the street from my condo. These things have helped immensely with my anxiety in the past years, and this year they have been more than essential. This does not mean I book a massage every week! Far from it. With COVID restrictions, the waitlists for these places are longer than you'd imagine. Also, I'm not made of $$$!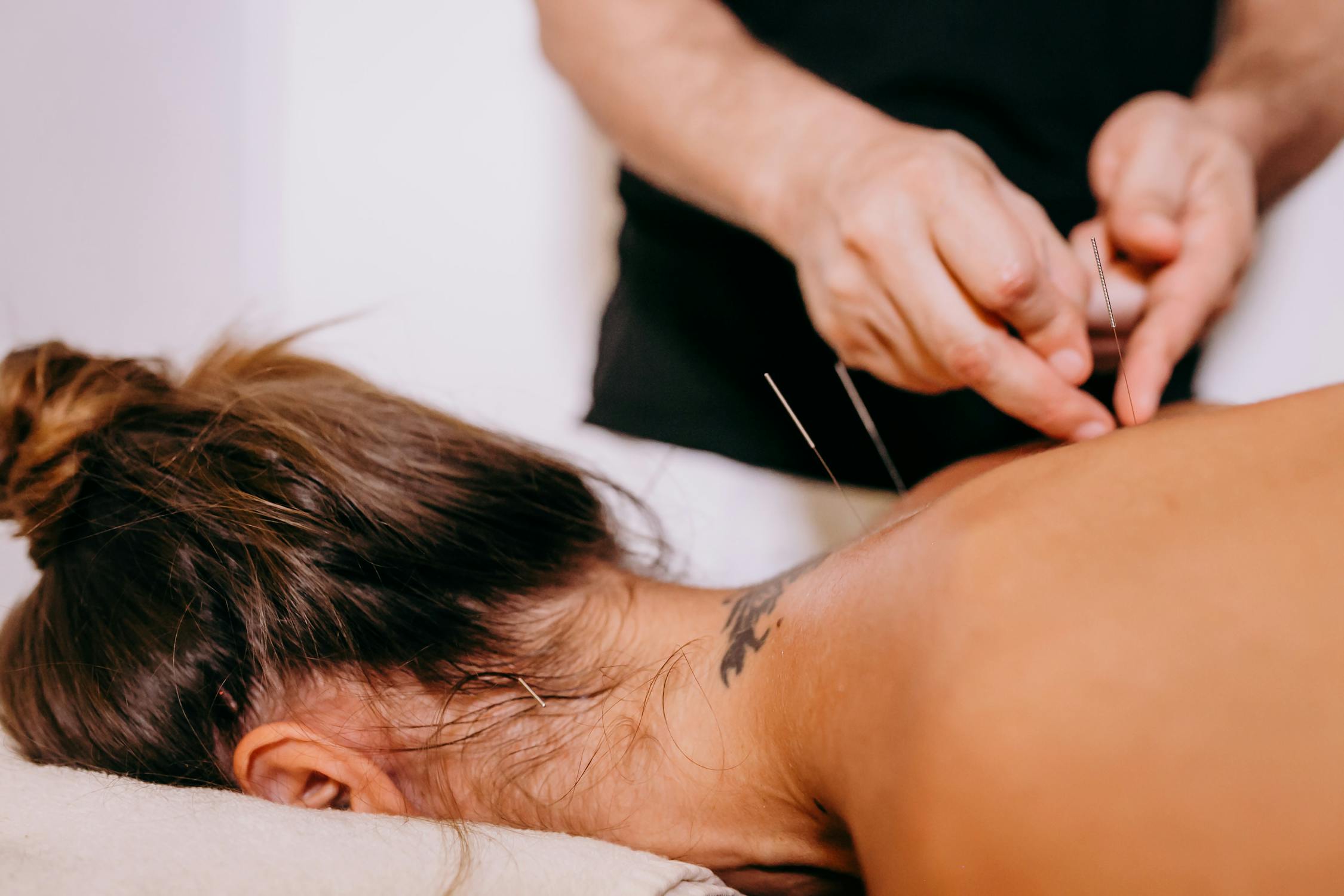 But what is Integrative Health (IH)? IH brings conventional and complementary approaches together but emphasizes a holistic, patient-focused approach to health care and wellness. IH treats the whole person rather than just one organ system. It can include the following approaches: Natural health products, Naturopaths, Deep Breathing, Yoga/Tai Chi, Osteopathic manipulation, Meditation, and Guided Imagery. Remember when Michael Phelps had giant purple welts on his chest and back? Yep, that's when cupping became all the rage, and that's all a part of IH, as well! The great thing is, many of these options can be free, and some can be covered by your healthcare plan if you've got one. Some practitioners are even bringing their care online at more affordable rates. For those who cannot spend money on these approaches, I highly recommend hopping on YouTube and looking up Yoga classes, Meditation techniques, and self-massage. 
Self-Care
2020 has been the year of self-care for many of us. As we have more time on our hands, we are able to incorporate new self-care routines into our lives, such as daily meditation, yoga, and even elimination diets! It's also been a trying time, and this self-care proceeds a lot of self-destruction. More time at home means more sitting around, perhaps getting through the entire Netflix Catalogue, and maybe drinking a little bit too much because every day feels like a weekend. 
That being said, Integrative health may be just what you need going into the new year. I think things like Isolation tanks,  Cryotherapy, and Infrared Saunas are going to be popular because you can have a room to yourself and they're quick "treatments" that have been scientifically proven to help ease tension, relax and repair muscle tissues, and help you recover mentally and physically. 
Let us know if you participate(d) in any of these trends or if you think they're over-rated. We want to know what has helped you cope in 2020 and how you're staying strong going into the New Year!
---
Resources:
http://thefoodtrust.org/uploads/media_items/grocerygap.original.pdf
https://www.forbes.com/sites/jennifercohen/2020/01/08/wellness-trends-for-2020/?sh=225ad2dc4177
https://www.nutritionaloutlook.com/view/peak-dietary-supplement-sales-leveling-during-covid-19-pandemic-growth-still-remains-strong
https://www.cnn.com/2020/05/05/health/anxiety-coronavirus-turns-dark-wellness/index.html
https://www.liebertpub.com/doi/abs/10.1089/tmj.2016.0114?journalCode=tmj
https://financialpost.com/news/retail-marketing/meal-kit-popularity-explodes-during-pandemic-putting-more-pressure-on-traditional-grocers-to-change
https://bc.ctvnews.ca/nearly-5-million-more-canadians-are-working-from-home-and-many-like-it-surveys-1.4903045
https://globalworkplaceanalytics.com/telecommuting-statistics
https://hempindustrydaily.com/exclusive-cbd-demand-could-drive-2020-sales-of-2-billion-with-threefold-growth-projected-by-2025/
---
Chelsea Pineiro
Chelsea has been active most of her life, which led her to become a Personal Trainer and Yoga Instructor for the past 7 years. Health and Fitness are not solely dependent on movement, though, and with that understanding, she addresses her client's other needs, such as diet, mindfulness, and stress management.
When she is not training clients or teaching Yoga, she is finding new activities that keep her mind and body active, such as rock climbing, hiking, listening to podcasts, or playing Board Games with friends. She is constantly working towards: Finding natural solutions to live as long as possible, creating inclusive Yoga for all body types, and aiming to find mindfulness is everything she does.