Are you getting bored of your workout routine?
Are you looking for something new that doesn't burn a hole in your wallet?
I've tried out a few online yoga platforms so that you don't have to! But trust me, you'll want to try these ones out for yourself! 😉
Before you get started on these apps, I'll be providing the following info for you so you know what you're getting yourself into:
What is it?
What kind of workouts can I expect?
Who teaches the classes?
Cost & Accessibility
Why I loved it
---
Here are my favorite Yoga Streaming Apps of 2021
What is it?
Kino Macgregor started Omstars several years ago when she left Alo Moves and in order to replace DVDs. If you don't know who Kino is, she's one of the bigger North American names in Yoga, who's especially known for her Ashtanga practice.
This is a paid yoga app that offers a 14-day free trial. After the trial, you can choose from a monthly subscription or an annual subscription.
Not only are there classes available to those wanting to learn Yoga for the first time, but they've also got Teacher Training classes and scholarships available for those who cannot afford the pricey courses necessary to become a teacher. I thought that was a nice touch!
I used it for the Unlimited streaming, so I didn't participate in live classes, but it's something I might try this month.
What kind of workouts can I expect?
You name the Yoga style and they've got it.
Here are just a few: Ashtanga, Vinyasa, Chanting, Kids Yoga (love this!), Diverse Movement, AcroYoga, Yoga Tutorials, Yoga Philosophy, Handstands, Guided Meditation, and more!
Just make sure you've got a yoga mat and any of your preferred props, like blocks, bolsters, and yoga straps.
Who teaches the classes?
A better question would be: "Who DOESN'T teach on Omstars?!"
Although I joined because I was familiar with Kino Macgregor's work, I was surprised at all the other teachers that were at my disposal to follow and learn from. WOW.
There are big names and some you may not recognize, but I've tried at least 8 different teacher's classes and I can say I was not disappointed!
Cost & Accessibility
After your 14-day free trial, you are automatically billed monthly or annually. This is a feature I don't like! Before starting your 14-day trial, you need to enter in your credit card information and choose monthly or annual membership before you even get started! You need to cancel your membership before the trial is over if you want to avoid getting charged.
I personally signed up month-to-month because I wasn't sure if I'd like the app. But if you do need to cancel, you can still finish out the month you'd paid for, which is great!
Monthly costs are $18.99 and the annual fee is $189.99, meaning you receive 2 months free if you go for the latter. If you like the convenience of being able to enjoy yoga at home, this is a way more cost-effective way to do yoga than splurging at a studio.
Specialty yoga classes/courses are a bit pricier but don't seem to require a membership, so you can sign up for a flat fee and have lifetime access!
Classes are accessible by phone, tablet, and computer, but I highly recommend casting it to a bigger screen like your desktop or TV. Yoga is pretty precise sometimes, and you don't want to miss out on the cues you're being given.
Why I loved it
I love the diversity in styles and teachers. Omstars has a community-inclusive feel, which is great since I always thought Kino was a hardcore Ashtangi who would not budge from that style. It's great for those who can't afford to attend classes in person, beginners and advanced, those who like to workout at times where classes wouldn't be available in person, and those who want more of a community feel.
What is it?
A Yoga, Fitness, and Meditation app that is geared to all. I find a lot of these apps lean heavily to the more feminine side, but I can see a lot of the Men in my life wanting to sign up for Alo, as it looks very polished and quite challenging. However, I know many people of different backgrounds, genders, and fitness levels that would benefit from an app like this.
What kind of workouts can I expect?
From Beginner to Advanced, or Low Intensity to High Intensity, there is something for everyone. There are even Pre and Post- Natal classes.
Whether you want to meditate, do a yoga class, or a hard Tabata or HIIT workout, they've got something for you.
I noticed this one does not advertise a HUGE variety of classes, and I kind of like that. They do what they do really well, and they don't dabble in other activities like bouncing on trampolines or heavy strength training.
Who teaches the classes?
The teachers/instructors all have different backgrounds and you can see this in their bios which are posted on the website before you even sign up. These instructors have been teaching for a long time, and they continue to learn as they grow, which is crucial, as things are always evolving and these teachers seem to adapt well to these changes.
They're all intimidatingly good-looking and ripped, but once I got over that, I thoroughly enjoyed the classes! 😂
Cost & Accessibility
Alo offers a 14-day free trial. After that, you're looking at a monthly or annual commitment.
A monthly membership will put you back $20/month, while an annual membership costs $199. You can cancel at any time! After canceling your account, you will be able to access Alo Moves until the last day of your billing cycle, and will not receive a refund for the current month.
You can access classes by desktop, laptop, iPhone, Android, tablets, and casting to your TV.
Why I loved it
Before you sign up for anything, you can read the bios of the instructors. This is important to me because I teach yoga and I would want to let students in on my style before they commit.
I have to admit out of all the apps I used, this one wins for class backdrops. Some of the trainers were in a beautiful, plain studio, while others were on a sandy beach by the pool. Tawny Janae and Kupah James teach classes in the Red Rock Canyon, snowy Tahoe, the California Desert, and Hawaii. Honestly, this has made me miss traveling so much, but seeing those backdrops helped a lot!
I have trouble falling asleep and staying asleep at night, so I was happy when I found out they have sound baths on Alo Moves which usually cost around $25-$50 in person. My favorite was the Sound Bath performed by Phyllicia Bonanno. It's nice to have everything in one place so that I can workout and then also chill all while on the same app.
What is it?
Winner of the Women's Health's Fit Tech Award Winner 2020, this app was probably the least shiny and fancy of the 3 apps I tried. But don't let looks deter you from trying this app.
When you start up their 7-day free trial, you will be asked to answer 3 simple questions in order to personalize your practice, which many other apps neglect to do. This makes it way more tailored to your current fitness level.
Like some of the other apps, Glo also gives you the option to join in on a live class, which can be nice if you want to practice with other members around the world.
What kind of workouts can I expect?
You can choose between individual classes or a Program, which takes you through a variety of pre-set classes or that will last you 1-8 weeks depending on how much time you can dedicate.
With 16 different styles of Yoga, you are sure to find something that suits your needs and fitness level. Variety is not lacking! Teachers come from a global network of world-class instructors. Classes are set in an empty studio so there is no flash or anything to distract you from the practice, which I appreciated.
You can choose from Yoga for beginners to Pilates, Yoga conditioning (really enjoyed these!), and live yoga classes.
Who teaches the classes?
An impressive crew! And they all have different backgrounds. Some classes are just lecture style, which means this app is geared toward yogis who want to learn more about yoga culture and maybe improve their teaching style.
Go onto the Glo website and go through the Instructors to find out more about these incredible yogis. Also, notice that they have Guest Teachers… which is pretty impressive. You can take a look at their profile, which will lead you to their website or social media. This shows that Glo is all about the people: they want to showcase good instructors and make sure the users of their app have access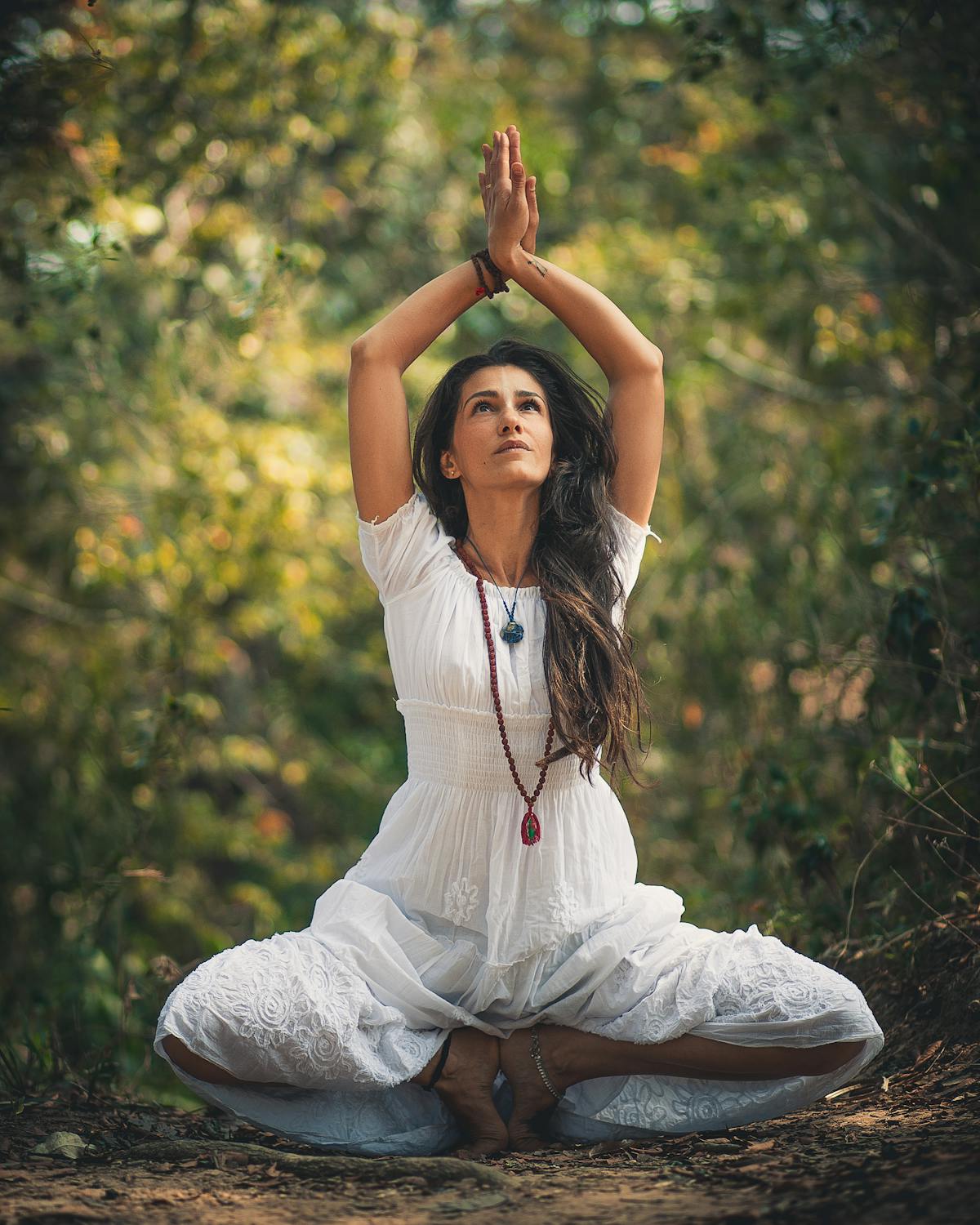 to all resources even if it takes you off their page.
Cost & Accessibility
You'll receive a free trial, after which you will need to commit to either a monthly or annual subscription. Glo offers a monthly subscription option for $18 USD. They also offer an annual subscription option for $162 USD.
You can access all classes on Google Chrome, Safari, Firefox, Microsoft Edge, etc. Plus all the other convenient options like iOS app, Android, TV apps, and Google Chromecast.
They also give you options if you do not have props or don't know which props to buy since they know not everyone has access to these.
Why I loved it
All the classes without all the noise! The classes were simple but HARD! The instructors weren't overly enthusiastic and just seemed really humble and happy to be there.
I don't use many props in classes, but I love when I get to use Therabands, and I just happened to have one lying around at home that was starting to get covered in dust, so it was the perfect mind to get moving.
You can completely mute the music which is great, because sometimes I just felt like playing my own music, although their music flowed well with the classes.
---
I chose these I did try other Workout Streaming Websites and apps, but unfortunately, they included other equipment that I wouldn't say are very cost-efficient, such as Kettlebells and Heart Rate Monitors, all of which I already had.
This was the list of my Top 3 Yoga apps. If you want to see the 3 Fitness apps I tried and enjoyed, click here.
I tried to choose apps/websites that required minimal equipment and were cost-efficient month-to-month.
Have you tried any of these workout streaming websites or apps yet? Have you tried others that you felt were more interesting, fun, affordable? Please let me know in the comments below! I'd love to give it a try and I'm sure our readers would love to check them out too!
---
Chelsea Pineiro
Chelsea has been active most of her life, which led her to become a Personal Trainer and Yoga Instructor for the past 7 years. Health and Fitness are not solely dependent on movement, though, and with that understanding, she addresses her client's other needs, such as diet, mindfulness, and stress management.
When she is not training clients or teaching Yoga, she is finding new activities that keep her mind and body active, such as hiking, photography, listening to podcasts, or playing video games. She is constantly working toward finding natural solutions to live a balanced lifestyle, inclusive Yoga for all body types, and aiming to find mindfulness in everything she does.