"I'd like to lose stubborn fat, but I've hit a plateau. Should I incorporate a fat burner into my diet and lifestyle to lose those last few pounds?"
As a Personal Trainer, I get this question a lot.
There are so many supplements out there that promise weight loss, muscle gain, and a healthier, "better" version of YOU.
Is there really a pill that can help me achieve all of that? It sounds too good to be true.
---
The reality is, if it sounds too good to be true, it probably is.
This is not meant to deter you from using these supplements. In fact, I highly recommend a few different products if you are looking to pump up your muscles or lose weight safely, however, I never
recommend supplements over the following two things:
Exercise, Diet, and Supplementation work hand in hand (in hand…), and if they aren't abused, can lead to a beautiful, healthy, and confident YOU!
There is no magic bullet, and that includes products like Fat Burners and products that promise Muscle Gains!
However, I do have clients who want to boost their fat loss. If they are planning on taking a product, I'd rather they understand what the ingredients in said product do to/for their body. This way they can anticipate what will or could happen to them while using these products.
---
Last month, one of my clients approached me wanting to learn more about Fat Burners. Because I work closely with the NutraChamps team, I have tested their product Active Burn, a fat burner with only a few ingredients that is scientifically designed to support your weight loss goals by burning fat while maintaining muscle. It acts as a carb blocker, metabolism booster, and appetite suppressant for weight loss.
Today, I'm going to review this product, let you know what I liked about it and what I didn't like, inform you of the benefits of these ingredients, and let you know if this product might be right for you if you decide you'd like to supplement.
Notice how I said, "if you decide you'd like to supplement". These supplements are all made to enhance what you are already capable of doing naturally. That being said, you DO NOT need to take a supplement to lose weight, but if you'd like to kick-start your weight loss, or are struggling to lose weight part-way through your weight-loss journey, it's something you are free to explore.
What are Fat Burners?
Fat burners come in different forms: capsules, topical creams, beverages, and more.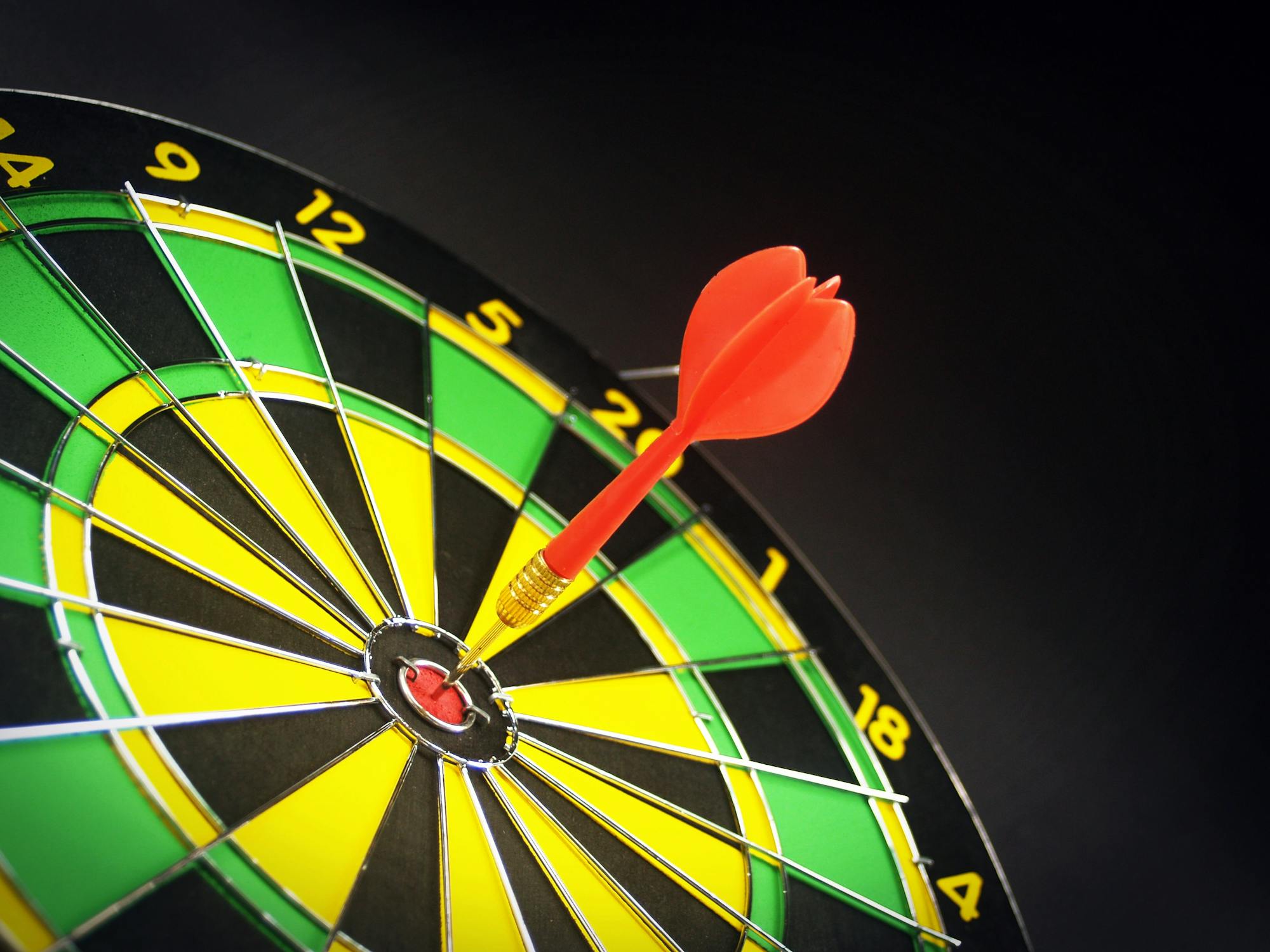 Imagine hitting a bullseye on a target while playing darts. Let's say you hit the bullseye about 50% of the time because you've been practicing. The other 50% is more inconsistent. Hitting "Bullseye" means to do something just right or to get the best result possible. Imagine hitting that target 100% of the time? This is what it's like to take a fat burner with a consistent and healthy diet and workout routine.
Fat Burners help you aim better and target fat more efficiently. However, you can only hit the bullseye if you are backed by a healthy diet and consistent workout plan. Without those two huge factors, fat burners may as well be flushed down the toilet. Better put, they simply enhance the work you put in.
The Journal Obesity Reviews defines the term "fat burner" as "nutrition supplements that are claimed to acutely increase fat metabolism or energy expenditure, impair fat absorption, increase weight loss, increase fat oxidation during exercise, or somehow cause long-term adaptations that promote fat metabolism." Seems like a great option, right?! And it is. It's a great supplement for those looking for a boost in fat loss, as fat burners are designed to stimulate hormonal reactions in the body, which break down fat by using it as a fuel source.
Most fat burners include Caffeine as the main ingredient. It's added for its ability to increase your metabolism, provide energy for your workout, and to increase the breakdown of fatty acids in adipose tissue (stores energy in the form of fat). Once the fatty acids are broken down, they enter the bloodstream and can be burned up by our bodies to create energy.
A fat burner won't fix a broken diet and can't replace a workout, so if you're opting to use this type of supplement, make sure you're confident in your diet and workout routine.
Are Fat Burners for me?
I'm not against supplements that can enhance your workout experience.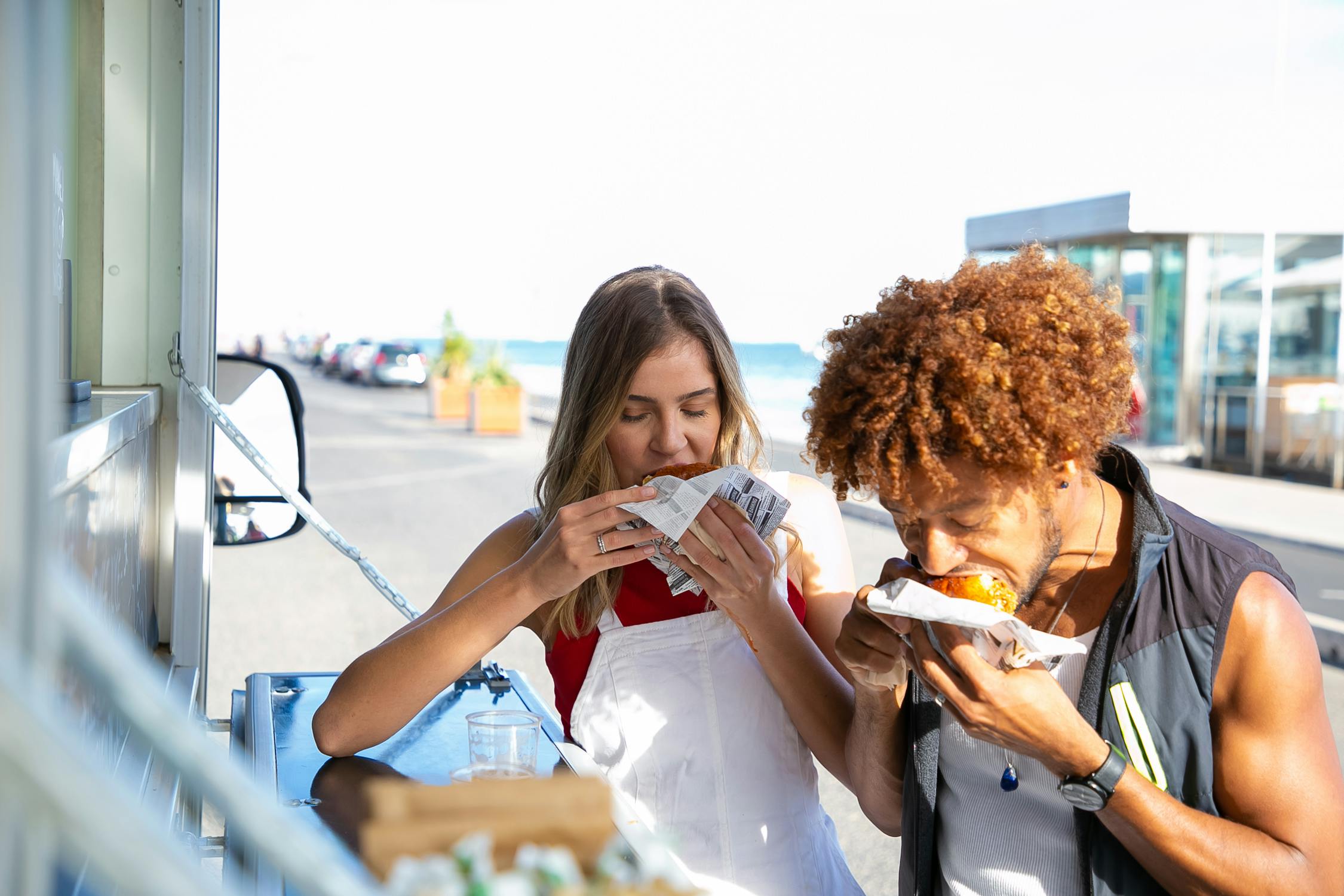 That being said, I have a problem with adding something to my routine or lifestyle that is not well-researched, by me or by the company. Make sure you do your research to understand how a fat burner can help you. This way you can make a better-informed decision and adjust as you see fit.
Fat burners are for you if:
You want to lose weight but have hit a plateau and want to try something new

No matter how well you eat, you may still find you hit a plateau because you don't know how to target fat and use it as energy or your diet won't allow for that.

You have already honed in on your diet.

A thermogenic fat burner can help with the stuff your diet can't always target, like boosting energy, helping to curb appetite, promoting fat to be used for energy, and increasing thermogenesis (core temperature change from the thermic effect of protein or cold showers) so you burn more calories throughout the day.

You are serious about your long-term health and do not abuse supplements

It can be addictive to see positive changes in your body, but I do not endorse using supplements like this month after month expecting constant improvements. Your results will vary month to month and I think it's important to take breaks from supplements that are not necessities, and that includes fat burners!

Many Bodybuilders and Physique competitors swear by to help get as lean as possible before a competition
Fitness-minded people and gym-goers alike can benefit by using a quality fat burner supplement to reach their weight-loss goals
Fat burners may not be for you if you're looking for a shortcut to weight loss, have a heart condition, or lose your appetite entirely. There are way more factors involved here, and before anyone adds a fat burner to their diet, it's important to consult a medical professional to make sure these supplements do not contraindicate current medication or medical conditions.
What can I expect to see/feel?
You could feel a variety of different things in as little as 2-3 weeks. Here are some ways you may see or feel a difference:
You may experience suppressed appetite and you might consume fewer calories than you burn
An increase in thermogenesis (when your body burns calories to produce heat)
An increase in your resting metabolic rate (burning calories while at rest)
A boost in energy levels, leading you to perform more intense cardio workouts and heavier resistance training
You're losing inches in your waist, maybe even your arms or thighs!
The scale may read a lower number, or higher (depending on fat loss and muscle gain) – it's always important to track body composition (fat %) over body weight.
---
How I'd rate Active Burn
⭐⭐⭐⭐
I give this product 4/5 stars! Here's why.
I've used up two bottles of Active Burn, and I have to say there is a lot to like about this product.
Active Burn is great for those who are looking to boost their weight loss but also put in the effort in the gym and the kitchen. I think my favorite thing about this product was that it kept me full and satiated. I have a snacking problem, and I tend to look for snacks when I'm bored, so taking this before my workout and eating a light snack afterward usually lasted me a good 4-5 hours before I had to remind myself to eat again. That's right! I had to REMIND myself to eat because I wasn't really hungry, but know I need to eat to maintain muscle!
I used this product in the cooler seasons of Fall and Winter when my running and races had eased up a bit. I didn't want to use a fat burner during my race season because I knew I didn't need to burn additional fat due to my training schedule, and I didn't feel the need to use Active Burn as a pre-workout.
The ingredients are clean, consistent, and unique.
They're clean in that I can pronounce all the names of the ingredients and they are natural.
Every time I take this product, my body reacts fairly consistently, which is important because when I'm training, I don't want any surprises from my body (jitters, too much energy, body temperature changes, etc.).
These ingredients are pretty unique!
Sure, most fat burners contain some kind of caffeine which helps you lose weight by increasing your metabolism and helping the body use fat for fuel, but this one also contains Green Tea Leaf Extract, which is rich in catechin polyphenols and caffeine, both linked to increased metabolism. The American Journal of Clinical Nutrition reports that "Green tea has thermogenic properties and promotes fat oxidation beyond that explained by its caffeine content per se. The green tea extract may play a role in the control of body composition via sympathetic activation of thermogenesis, fat oxidation, or both." Green tea also has antioxidant qualities that are linked to improved health!
The White Been Extract in this surprised me. I honestly didn't realize it could help with weight loss and was more surprised to find out it was a "starch blocker"! It does this by fighting the effects of alpha-amylase, an enzyme involved in breaking down carbohydrates into sugar. This slowing of alpha-amylase prevents your body from turning excess sugar or glucose into fat. White bean extract is also purported to prevent obesity and directly targets and reduces abdominal fat! Not to mention, this magical extract can also fight insulin resistance, enhance athletic performance, ease symptoms of arthritis, and reduce the risk of diabetes and other diseases.
Lastly, the addition of BioPerine Black Pepper Extract ensures the other ingredients are more readily absorbable by the body. NutraChamps adds this black pepper extract to other products as well, which I think is important so that you can easily make use of the supplement you're taking right away and know that you're getting all the benefits of the product instead of just taking a supplement and hoping for the best.
Here are some other customers who agree that this product has worked for them:
If I wasn't a long-distance runner, and instead, wanted to compete in a bikini competition, I would definitely consider taking these more often. Because of the kind of exercise I'm used to, it's not likely to have much of an effect on me, since I prefer slower and longer workouts (due to my endurance background). I also don't use pre-workout often, and this has a similar effect when I take it before my workouts, meaning it pumps me up, acts as my coffee replacement so I don't feel as dehydrated, and helps to target fat loss, which is not my main goal while racing.
Be careful taking this at night (or 5 hours before bedtime) if you are particularly sensitive to caffeinated products. You don't want to be up all night!
I gave this 4 stars instead of 5 because I'm one of those people who are very sensitive to caffeine. Even with this sensitivity, I felt comfortable starting at 1 capsule and slowly make my way up to 2 once I started the 2nd bottle. Just be careful at first and start with the minimal dose, then progressively work your way up if feel necessary.
Conclusion
If you decide to use a fat burner like Active Burn, make sure to set reasonable expectations. If you're looking forward to losing 40 pounds in a month, it's not likely to happen. I don't want to rain on your parade, but that's not how these supplements work! For the average healthy individual, a healthy and safe amount to lose is about 1-3 pounds a week. Another thing to keep in mind is just because you're losing weight, does not mean you are going to be able to spot-reduce. You could start to dip into your muscle mass, and that kind of weight is the kind you want to keep on!
Before using a fat burner, consider these parts of your lifestyle first:
For the average gym-goer, I'd say you should aim for 3 resistance training workouts and 2 cardio workouts a week.

These workouts can be anywhere between 20 minutes to an hour depending on the intensity.

Follow the 90/10 principle: Eat nutrient-dense whole foods 90% of the time.

Follow a flexible diet or track macros or calories. You can read more about tracking Macros vs. Calories here.

Sleep 7-9 hours a night and lower stress levels where possible.
Research your Fat Burner. If you have questions about NutraChamps Active Burn, comment below and I'll be sure to find you an answer!
As with any nutritional supplement, be sure to check with your medical provider before taking a fat burner.
Leave a comment below if you've tried a Fat Burner before, and if so, what you thought of it. Would you be willing to try one out? If not, what do you like to do or use in order to achieve or maintain your fitness goals?
---
Resources:
https://onlinelibrary.wiley.com/doi/full/10.1111/j.1467-789X.2011.00908.x

https://www.bodybuilding.com/content/5-truths-about-fat-burners.html#how-do-i-know-if-my-fat-burner-is-working

https://www.verywellfit.com/fat-burners-proceed-with-caution-3121331

https://examine.com/supplements/white-kidney-bean-extract/
---
Chelsea Pineiro
Chelsea has been active most of her life, which led her to become a Personal Trainer and Yoga Instructor for the past 7 years. Health and Fitness are not solely dependent on movement, though, and with that understanding, she addresses her client's other needs, such as diet, mindfulness, and stress management.
When she is not training clients or teaching Yoga, she is finding new activities that keep her mind and body active, such as hiking, photography, listening to podcasts, or playing video games. She is constantly working toward finding natural solutions to live a balanced lifestyle, inclusive Yoga for all body types, and aiming to find mindfulness in everything she does.